Russian hackers targeted office of vulnerable Democrat
The same outfit of Russian hackers that launched cyberattacks against U.S. targets in the 2016 election also targeted Sen. Claire McCaskill, D-Miss., a red-state Democrat who faces a tough reelection bid this year.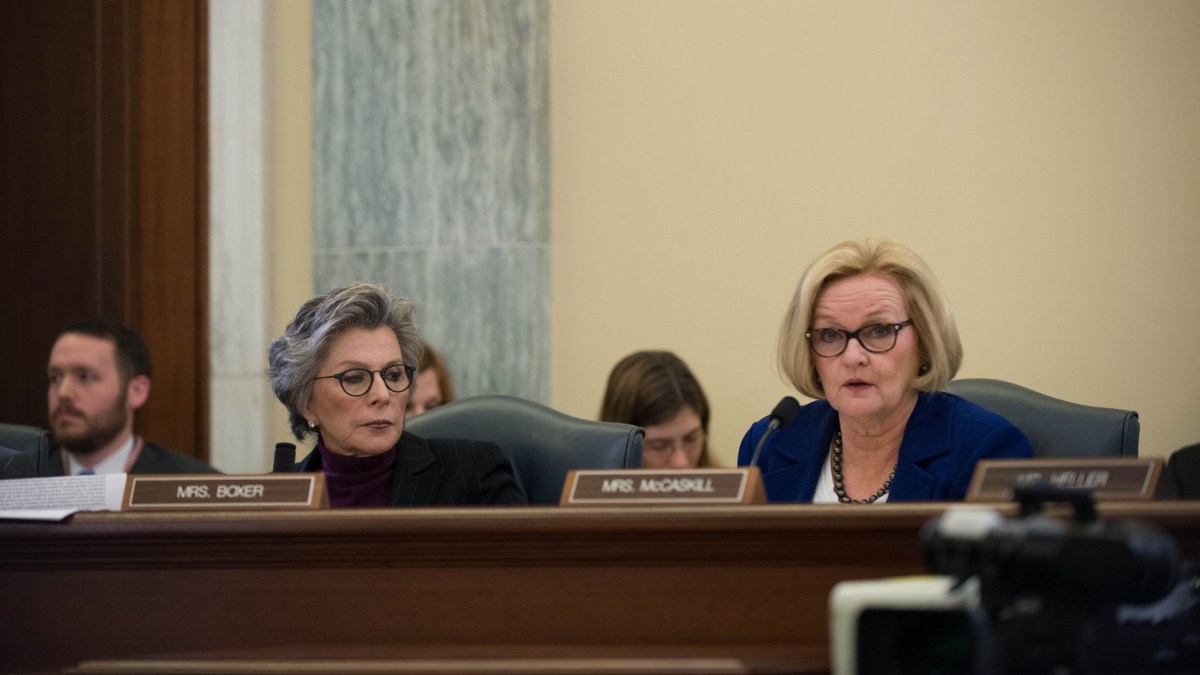 The same outfit of Russian hackers that launched cyberattacks against U.S. targets in the 2016 presidential election appears to have targeted Sen. Claire McCaskill, a critic of Moscow and red-state Democrat who faces a tough reelection bid.
The news, first reported by the Daily Beast, makes the Missouri senator the first to be named in 2018 as a target of Russian hackers. There are at least two others. Last week, Microsoft executive Tom Burt said that earlier this year, hackers associated with the GRU, the Russian intelligence agency behind cyberattacks and disinformation campaigns during the 2016 presidential election, used spearphishing and fake Microsoft domains to target three candidates in the 2018 midterm elections.
Burt said that the unnamed candidates "might have been interesting targets from an espionage standpoint as well as from an election standpoint."
McCaskill fits the bill on both counts. She serves as the ranking Democrat on the Homeland Security and Government Affairs Committee, sits on the Armed Services Committee and has been an outspoken critic of Moscow, Putin and the GRU. The intelligence agency's hacking group has the nickname "Fancy Bear" in the West.
McCaskill is also running for reelection in Missouri, a state that Donald Trump won by nearly 19 percentage points in 2016, and is thought to be one of the most vulnerable sitting Senate Democrats.
"Russia continues to engage in cyber warfare against our democracy," McCaskill said in a press release. "I will continue to speak out and press to hold them accountable. While this attack was not successful, it is outrageous that they think they can get away with this. I will not be intimidated. I've said it before and I will say it again, Putin is a thug and a bully."
Reached by the Daily Beast Thursday, McCaskill said: "I'm not going to speak of it right now," but added: "I think we'll have something on it next week."
Reacting to the news, Sen. Mark Warner, D-Va., said in a statement to the Daily Beast that the news confirmed what he and others have been warning about for some time.
"The Russians saw 2016 as a success, and they'll be back in 2018, unless we do far more to protect ourselves than we're currently doing," said Warner, the top Democrat on the Senate Intelligence Committee. "Unfortunately, the lack of leadership from the White House means that we still have no all-of-government approach to addressing this threat."
The news comes during the same week in which Trump tweeted that Russia might interfere in the midterms on the Democrats' behalf.