Americans should be ready — and watching — for Russian meddling in the midterms and beyond
Considering Putin's threats against the West, it is unlikely Moscow will waive an opportunity to undermine the U.S. during election season.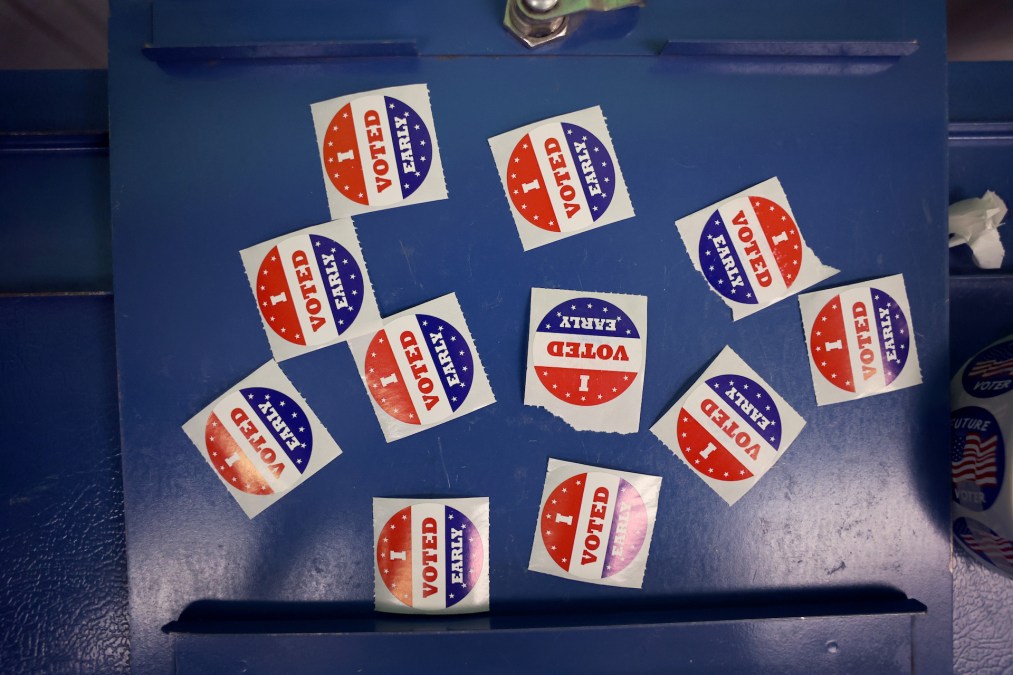 The midterms are less than two weeks away and in addition to Chinese influence operations, Russia is unlikely to sit this one out, either.
Considering the Russian President Vladimir Putin's threats against the West, it is unlikely that Moscow will waive an opportunity to undermine the U.S. during this election season. A combination of cyber operations, more disruptive cyberattacks in coordination with alleged hacktivists and disinformation spread through official accounts are among the activities Russia could aim at the U.S.
The issue that currently matters the most to Moscow is the growing political division in the U.S. regarding the war in Ukraine. A likely Russian campaign could seek to bolster Republican candidates who are raising more questions about Washington's political and financial support for Kyiv.
Of course, the record shows the Russian government has exploited previous elections to stoke social instability and spread conspiracies to further polarize an already divided U.S. population. Although Putin's regime is doubling down on its woefully mismanaged Ukrainian invasion, FBI Director Christopher Wray's statement on potential Russian interference in the U.S. elections should be front and center — "the Russians can walk and chew gum."
As relations with Russia continue deteriorating, Moscow has repeatedly threatened to retaliate against Washington for its support for Kyiv. Russia, however, is unlikely to fight the U.S. with planes, tanks or missiles. Instead, it will aim to strike the U.S. at the heart of its democratic values with trolls and hackers, targeting critical vulnerabilities in IT networks and attempting to manipulate the minds of U.S. citizens.
Russian interference was a distant concern for Washington until the 2016 elections, when Russia hacked the Democratic National Committee and released data illicitly obtained from targeted networks and personal emails. The information made public through this hack-and-leak operation, spread through Western and Russian-state sponsored media, and was used to amplify narratives on both political extremes in conjunction with disinformation campaigns and strategic messaging. The leaked documents eroded Hillary Clinton's credibility, led to the resignation of DNC chair Debbie Schultz, and bolstered the perception of Russia as a formidable opponent capable of weakening Washington.
Russia is likely to continue exploiting U.S. elections, especially as political partisanship intensifies, to further polarize and incite violence. To Russia, the priority is not necessarily to push the electorate to choose one candidate over the other as it is to show that U.S. democracy is flawed, corrupt and dysfunctional. Such a bleak picture of the West suggests that Russia's authoritarian regime is not that much worse.
While Russia's cyber operations around previous U.S. elections were focused on compromising the confidentiality of data, Russia's recent disruptive cyber operations against Ukraine, Estonia, Latvia, and the U.S. suggest future operations against U.S. election targets may also be disruptive. As Moscow desperately tries to score a win and prove the dysfunction of U.S. democracy, cyber operations may be among the Kremlin's options.
In addition, Russian military intelligence hackers are now known to conduct operations in coordination with so-called hacktivists. The state-supported hackers breached targets' networks in Ukraine and deployed wiper malware, while hacktivists leaked data likely stolen from the targets. This creative mix of disruption and diffusion of data, conducted by state and non-state actors, can be applied against U.S. election targets.
Since the war in Ukraine, Russia's disinformation tactics have also evolved. As Western countries banned Russia's state-sponsored media channels, Moscow capitalized on spreading disinformation through fake accounts and websites. The Kremlin also increasingly relies on social media accounts of Russian embassies and Russian officials to amplify pro-Kremlin narratives, even from fake accounts.
Another tactic observed in Ukraine is the hacking of legitimate Ukrainian military social media accounts and using the accounts to call on soldiers to surrender. Such hack-and-demoralize operations can be applied during the U.S. elections to take over legitimate accounts of political candidates and spread fake messages about election fraud or other divisive content.
Russia's fake personas and disinformation have triggered protests and can do so again. In July, the Justice Department unsealed an indictment against Moscow-based Aleksandr Ionov who recruited U.S. political groups in Florida, Georgia and California to spread propaganda, interfere in U.S. elections and organize demonstrations aimed to incite violence. Ionov funded these groups and coordinated protests at California's capital building in Sacramento, even instructing protesters to enter the building. Russia has previously sponsored protests in the U.S., Montenegro, Estonia, and elsewhere.
Most importantly, the election season is only one opportunity for the Kremlin to strike a perceived moral victory over U.S. democracy. The post-election grievances, especially the next presidential race in 2024 and its aftermath, will provide another rich opportunity.
Dr. Bilyana Lilly, director of security intelligence and geostrategy at the Krebs Stamos Group, is a leader on cybersecurity and information warfare with more than 15 years of managerial, technical and research experience. Lilly helps boards and senior executives make strategic decisions while accounting for evolving cyber and geopolitical risk. She is a mentor, best-selling author and speaker at DefCon, CyCon, the Executive Women's Forum and Warsaw Security Forum. She has a PhD and three master's degrees, including a degree from Oxford University (distinction). She has been denounced by Russia's Ministry of Foreign Affairs.