Newly-formed international alliances vow to improve cybersecurity, in moves China sees as affront
The Quad and AUKUS both this month signaled a commitment to digital defenses.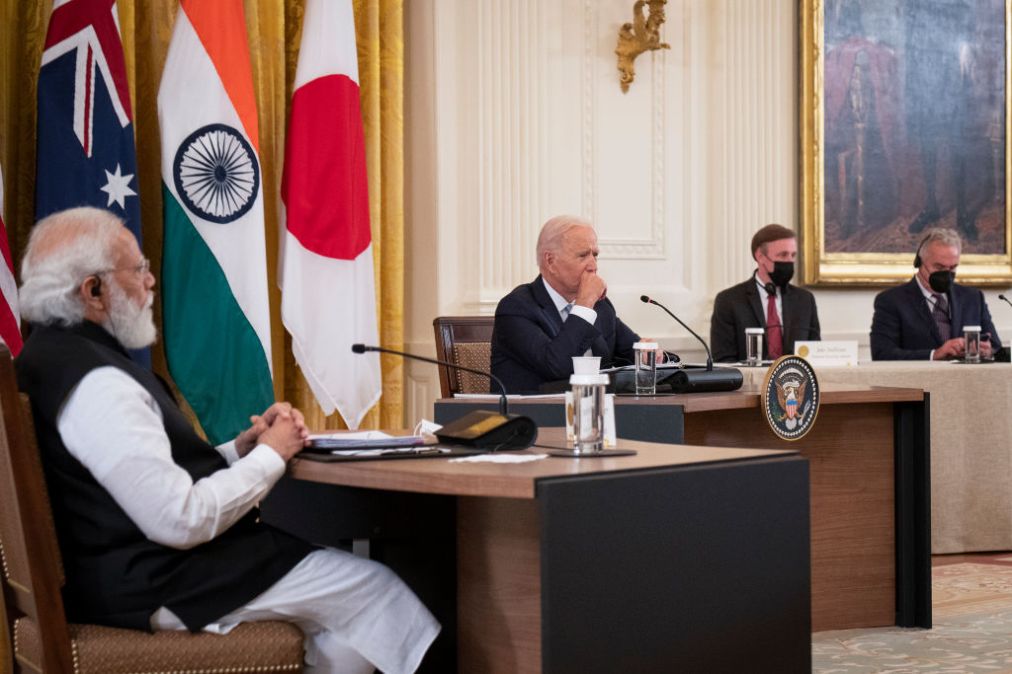 A coalition of four nations — Australia, India, Japan and the U.S. — has committed to promoting cybersecurity standards and practices as one of their chief goals, in one of several recent moves from countries widely viewed as a counter to China in cyberspace and elsewhere.
The group, which calls itself the Quad, held its first in-person gathering on Friday. when President Joe Biden hosted Prime Minister Scott Morrison of Australia, Prime Minister Narendra Modi of India and Prime Minister Yoshihide Suga of Japan at the White House.
"Today, we begin new cooperation in cyberspace and pledge to work together to combat cyber threats, promote resilience and secure our critical infrastructure," the group said in a joint statement.
The group will hold more meetings between its leaders and collaborate with industry on improving in areas like the development of secure software, and building up cybersecurity workforces, according to a fact sheet.
While the Quad leaders didn't name China specifically, instead speaking of the need for stability in the Indo-Pacific region, Beijing clearly considers the group an affront.
"A closed, exclusive clique targeting other countries runs counter to the trend of the times and the aspirations of regional countries," Chinese foreign ministry spokesperson Zhao Lijian said Friday. "It will find no support and is doomed to fail."
The Quad meeting came after the earlier September announcement of the creation of AUKUS, a trilateral security agreement between Australia, the U.K. and the U.S.
Like the Quad, AUKUS is focused on more than just cybersecurity, but Biden said on Sept. 14 that cyber would be a point of emphasis. That group, too, is seen as a response to China, and likewise has angered Beijing.
Also Monday, Japan named China, North Korea and Russia as cyber threats for the first time in a draft three-year cybersecurity strategy.