Facebook removes hundreds of QAnon groups, aiming to curb conspiracy's spread
The removal comes after TikTok also banned several hashtags affiliated with the movement.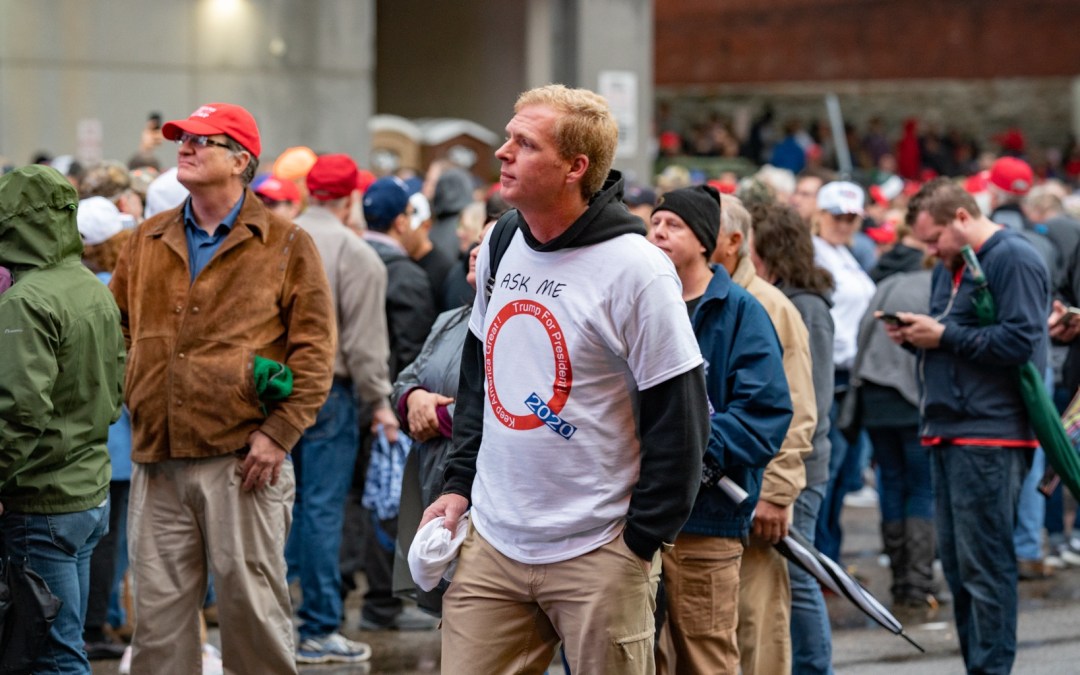 Facebook has removed more than 790 groups, 100 pages and 1,500 advertisements affiliated with QAnon, the social media movement that spreads an unfounded conspiracy theory accusing President Donald Trump's critics of child sex trafficking.
The company said Wednesday it also would limit the reach of more than 10,000 Instagram pages and 2,000 Facebook groups in connection with a conspiracy theory that the Federal Bureau of Investigation has described as a domestic terror threat. Facebook also said it would take action against militia organizations and users who encouraged violence at domestic protests. The announcement added that Facebook has removed 980 groups, 520 pages and 160 advertisements connected to adherents of Antifa, the anti-facist political movement.
Facebook's QAnon removal comes after groups increased by 671% since March, in some cases including more than 1 million members, according to research from the Global Network on Extremism and Technology. The influx coincided with shelter-in-place orders amid the coronavirus pandemic, and after its adherents have been connected to a murder, a kidnapping and an armed standoff with police. More than 70 current or former candidates for congressional office have expressed some form of support with QAnon, according to the left-leaning watchdog Media Matters.
Facebook also said it would stop featuring QAnon groups and pages under the "recommendations" sidebar of the site.
The measures leave intact other existing QAnon pages, though they seem poised to curb the accelerating growth of the movement, researchers said Wednesday.
"We already remove content calling for or advocating violence and we ban organizations and individuals that proclaim a violent mission," Facebook said in a statement. "However, we have seen growing movements that, while not directly organizing violence, have celebrated violent acts, shown that they have weapons and suggest they will use them, or have individual followers with patterns of violent behavior."
QAnon followers subscribe to the unfounded notion that an anonymous Trump administration official is leaking information about the president's supposed crusade against pedophiles in the Democratic Party, Satan-worshipping members of the Hollywood and business elite. There is no evidence to support the theory, though it has spread far enough to claim support from congressional candidates including Marjorie Taylor Greene, a Republican from Georgia running for a House of Representatives seat.
The move comes after Twitter removed thousands of QAnon-affiliated accounts, and TikTok blocked a number of hashtags in an attempt to block the movement.