Why aren't presidential candidates talking about cybercrime?
Op-ed: The American electorate says reducing cybercrime is a top priority of theirs. It's time for the candidates to start talking about it.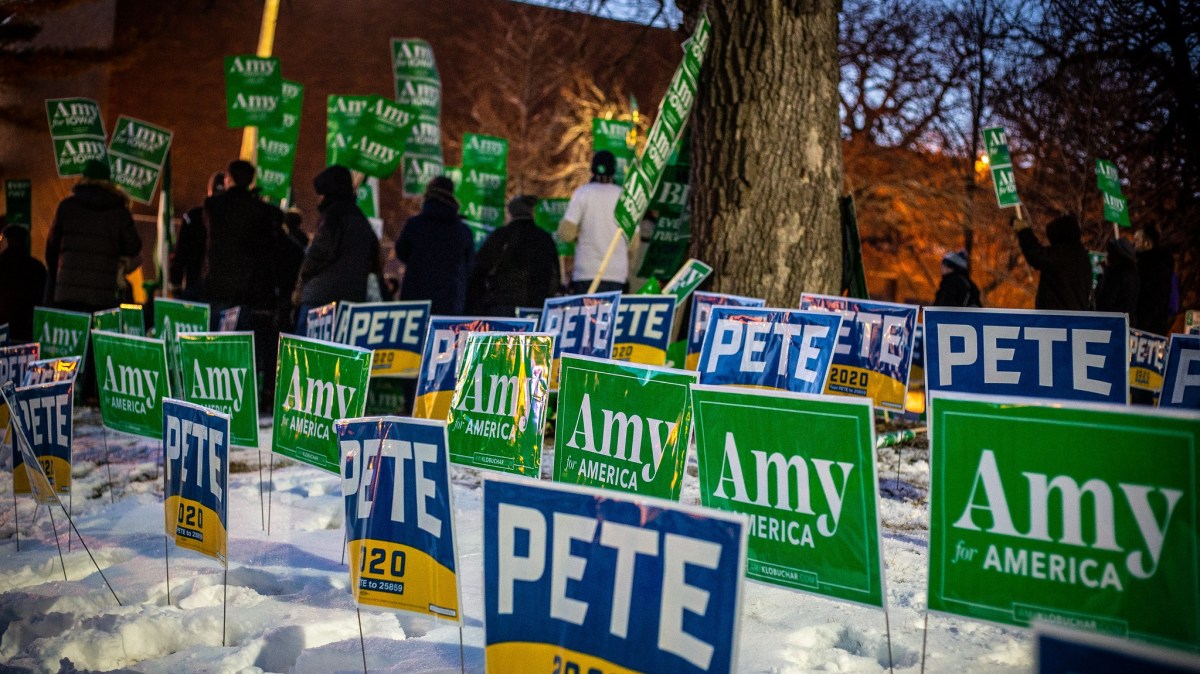 At the start of the last Democratic primary debate, the candidates were asked what makes them best prepared to be commander-in-chief. Sen. Elizabeth Warren, D-Mass., and former South Bend Indiana Mayor Pete Buttigieg highlighted tackling cyber threats. And that is where the extent of the subject ended.
As of the last debate, all eight events have been held without any substantive discussion about a national security threat that arguably impacts more Americans than any other. If candidates want to connect with more voters about the issues that are actually affecting their daily lives, they should talk about their plans for grappling with cyber threats—particularly cybercrime.
Cybercrime is hitting millions of Americans—no matter their location or political affiliation. A shocking one-in-four Americans now say that they or someone in their household has been a victim of cybercrime. The U.S. Conference of Mayors estimates 170 local and state governments have been hit by a form of a cyberattack known as ransomware since 2013. Just this past year, 22 towns in Texas were hit by these attacks, which allowed cybercriminals to hold their computer systems hostage. And data breaches aimed at companies that hold people's private data like Social Security and credit card numbers are rising – up 17% in 2019 according to recent estimates on breaches. For a typical American, it's reasonable to believe that their family, local government, and the companies that store their private data have all been targeted.
It's no surprise that Americans view cyberattacks as a top national security threat. Both a Chicago Council on Global Affairs report and a Pew Research Center poll last year found that cyberattacks are now considered the top national security threat. Importantly, the Chicago Council's polling indicates that those who identify as Independents—a potentially critical voting bloc in the next Presidential election—are most worried about cyberattacks on U.S. computer networks.
Voters deserve to hear from candidates about their plans to protect and deter cybercrime. A polling question commissioned by Third Way last year found that a majority of likely Democratic primary voters believe it is very important for the new president to make reducing cybercrime a top priority. Unfortunately, not a single candidate in the recent New York Times survey of candidates on cyber policy shared details about their overall strategy.
But candidates cannot answer questions if they aren't asked. It's disappointing that through eight presidential debates, moderators have not brought up cyber threats beyond election security. Maybe this is because it lacks the "gotcha" moments that some other questions can elicit. Or maybe it's because they don't believe there is a solution to cybercrime. After all, less than 1% of malicious cyber incidents in the U.S. ever see an arrest. But there is tremendous uncertainty about the strategy each candidate has when it comes to cybercrime. They have not been challenged to take a position on these intractable issues and there is bound to be contrast from candidate to candidate.
It's time for all presidential candidates to start telling the public how they plan to tackle cybercrime. Moving forward, the moderators should be asking questions and the candidates should be prepared to answer them. If they don't, they will be ignoring the reality that tells us cyberattacks are impacting Americans at every level. The candidates must make it clear in the debates that they have plans for overcoming these challenges and boosting the ability of the U.S. government to bring cybercriminals to justice. Not doing so certainly raises questions about their preparedness to be commander-in-chief.
Allison Peters is the Deputy Director of the National Security Program at the think tank Third Way.