U.S. tech giants back French call for global cooperation in cyberspace
Google and Cisco praised the French government's push for more cyber norms.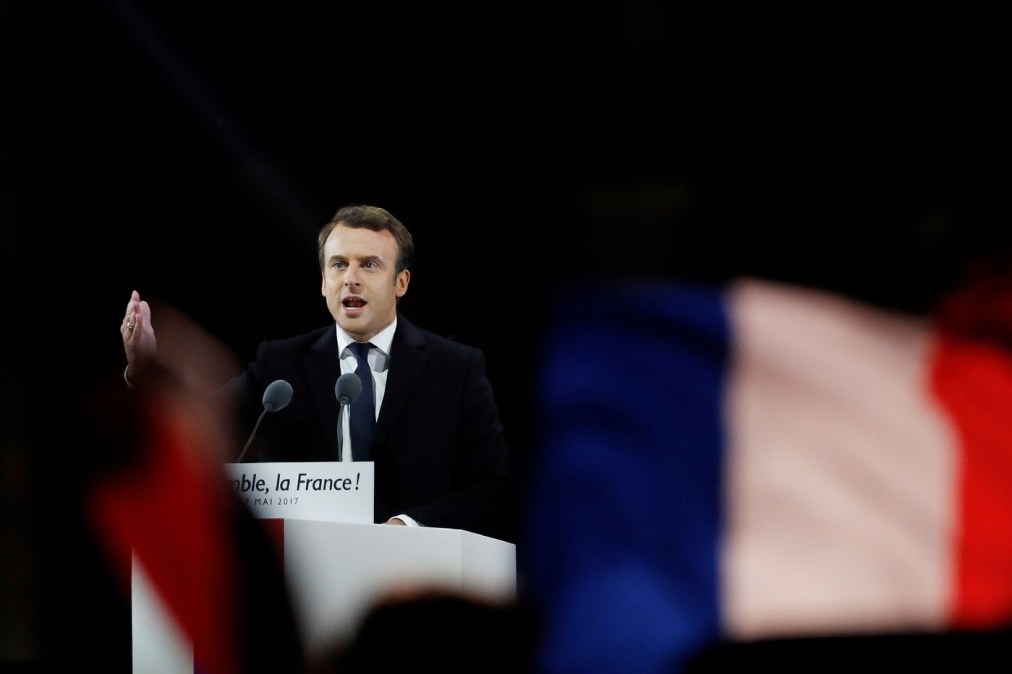 A multifaceted framework for lessening aggression in global cyberspace was unveiled by the French government on Monday, drawing support from tech giants and digital rights groups.
Announced on the 100-year anniversary of the end of World War I, The Paris Call for Trust and Security in Cyberspace condemns "malicious cyber activities in peacetime," affirms the applicability of international law to nation-state behavior in cyberspace, and aims to keep private companies from hacking back.
The document pledges to strengthen the ability of government and private-sector organizations to combat interference in electoral processes through malicious cyber-activities. Like the U.S. 2016 presidential election, France's 2017 presidential election was reportedly the target of Russian hack-and-leak operations.
Previous cyber norms initiatives have been confined to governments or industry, but the Paris Call aims to be the first backed by governments, industry, academia and civil society, according to Klara Jordan, head of the Atlantic Council's Cyber Statecraft Initiative.
"We salute the French government's initiative and hope that other governments and private sector actors will join this call for global mobilization for the stability of cyberspace," Jordan said.
The Paris Call also focuses on private-sector responsibilities in cyberdefense, highlighting the power vested in tech companies and their responsibility to build strong security into their products.
Google and Cisco were among the heavyweight tech companies to throw their weight behind the initiative.
"We support the Paris Call for Trust and Security in Cyberspace because as security threats evolve, continuous collaboration with the industry and with governments is the best way to protect users and help create a more secure internet for everyone." Nicklas Lundblad, a Google vice president, said in a statement.
Eric Wenger, Cisco's director of cybersecurity and privacy policy, said a collective effort to better secure the internet was needed because "people will not use technologies unless they trust that their rights are respected and their information protected."
The initiative comes amid consistent reports of nation-state-linked hacking, with groups from Vietnam to Russia flexing their muscles, and as the United States struggles to deter foreign hackers from breaching high-value companies.
Troels Oerting, head of the Centre for Cybersecurity at the World Economic Forum, an influential not-for-profit, said that unity and solidarity among organizations in the face of cyberthreats was crucial.
"I'm convinced that organizations that hope to fend off these new threats on their own will pay a high price," Oerting said. "Only through global cooperation can we hope to win the day."
It is unclear whether the U.S. government will sign on to the new accord. The State Department could not be reached for comment.
In recent years, the United States and a host of other countries have sought agreements at the United Nations on global cyber norms. The last such agreement, reached in 2015, was signed by 20 countries, including Russia and China, two of America's traditional adversaries in cyberspace. While the latest round of talks at the UN collapsed last year amid disagreements over the right to self-defense in cyberspace, the State Department has in recent weeks looked to restart he dialogue.