Onslaught of criticism hits an otherwise 'routine' Russia sanctions adjustment
With U.S.-Russia relations under the microscope, it wasn't much of a surprise to see an uproar over an otherwise "routine" adjustment to sanctions against the Putin government.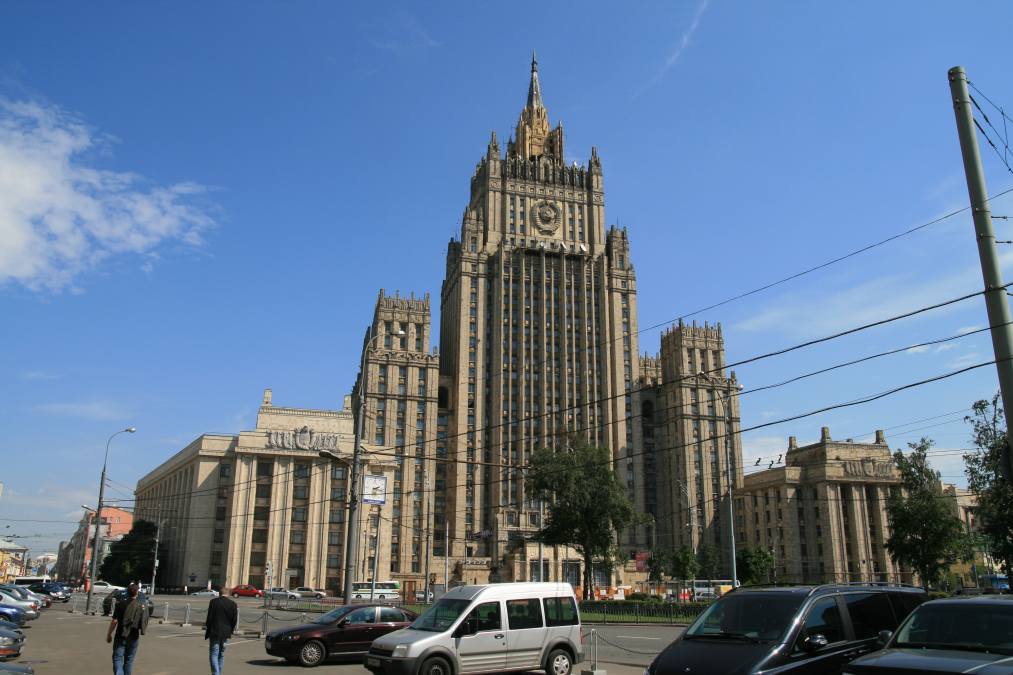 When the U.S. Treasury Department adjusted sanctions involving Russian intelligence agency FSB on Thursday, the resulting criticism wasn't entirely surprising. The relationship between Russian intelligence and President Donald Trump is under intense scrutiny after an election season that saw the Kremlin widely accused of hacking on Trump's behalf. Now Democratic politicians are pointing to the order as more proof of shadowy favors being done by Trump for Russia.
The widespread opposition is significantly misguided, however, experts say. The order is being called a matter of routine housekeeping to help American firms overcome unintended consequences of sanctions — a notion widely agreed upon by sanctions experts and former Obama officials.
The Treasury Department is allowing specific exceptions to sanctions by former President Barack Obama. American companies now can make limited transactions with the FSB that are necessary to sell information technology products to Russia. The move was sought by American companies and reportedly planned under the Obama administration.
The FSB has a wide mandate on offensive hacking, and it was one of two Russian intelligence agencies accused by American officials of hacking into and leaking documents from the Democratic National Committee and Hillary Clinton's presidential campaign. The Russian agency also has other jobs, though, including regulating the importation of cryptographic software and hardware into Russia. American firms need FSB approval to sell common products if they contain encryption, which can be included in everything from cellphones, laptops and printers to software with basic privacy tools.
White House spokesman Sean Spicer said that this week's order did not amount to a wholesale easing of sanctions.
"From what I understand, it's a fairly common practice for the Treasury Department after sanctions are put in place to go back and to look at whether or not there needs to be specific carve-outs for different, you know, either different industries or products and services that need to be going back and forth," Spicer said.
Most experts backed him up. It "is important to note that today's OFAC FSB general license is very narrow in scope and authorizes limited compliance-related transactions," Douglas Jacobson, a partner in the international-trade focused firm Jacobson Burton Kelley PLLC, wrote on Twitter.
But some Democrats hit back hard: "Easing these sanctions allows Russia to sharpen its knives and import tools from the United States to hack us again," Rep. Eric Swalwell, D-Calif., wrote in a statement.
Rep. Ted Lieu (D-Calif.) offered an even more cutting criticism:
Nikolai Kovalyov, the former director of the FSB and now a member of the Russian legislative body the State Duma, told the Russian news agency Tass that the move was a thaw in relations between the two countries.
The order authorizes payments to FSB for licenses and registration fees up to $5,000 per year but explicitly "does not authorize the exportation, reexportation, or provision of goods or technology to or on behalf of the Federal Security Service [FSB]" or any sales whatsoever to Crimea. Multiple press reports have had these basic facts wrong despite them being spelled out in the order.
NBC reports that the adjustment was planned under Obama. Andrea Gacki, the Acting Director of the Office of Foreign Assets Control who wrote the actual order, is herself an Obama administration holdover. Despite criticism suggesting otherwise, the move appears to not signal much at all about wider relations between the U.S. under Trump and Russia under Putin.