NSA aims to boost Black students' access to security education, paid internships
The spy agency is trying to improve equitable access to robust cybersecurity education, mentoring and paid internships.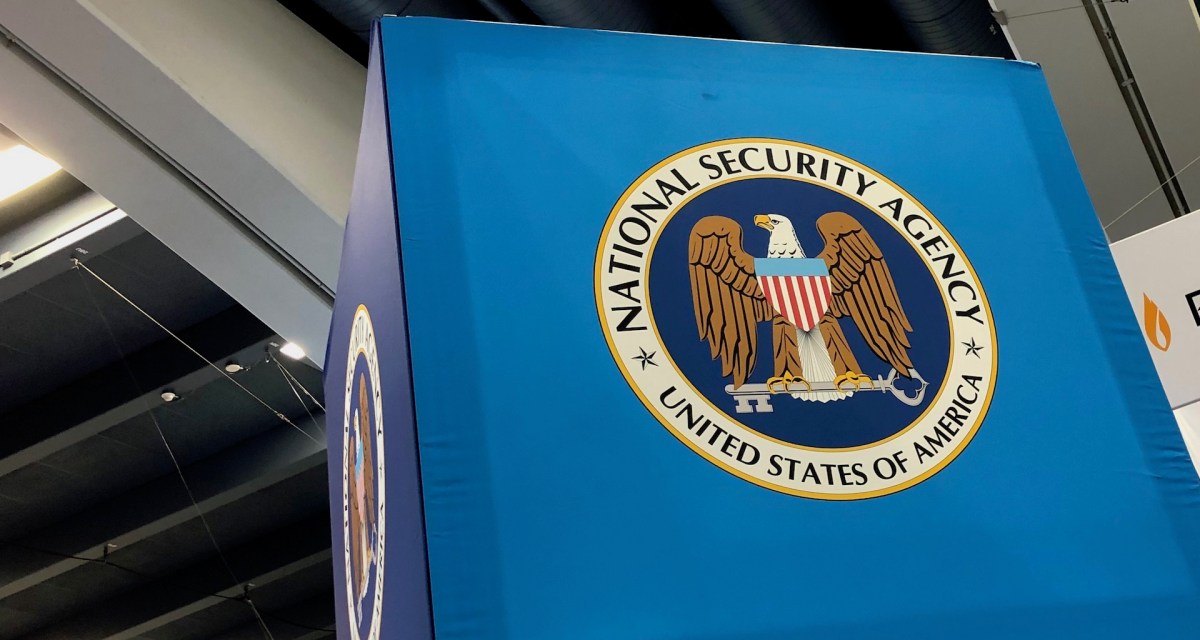 The National Security Agency and the Department of Defense announced an initiative on Thursday meant to increase access to cybersecurity education, mentoring and paid internships for students at historically Black colleges and universities.
The workforce development program will connect students at eligible educational institutions with internships and mentorship through the Pentagon's Office of Small Business Programs, officials said Thursday during a call with reporters. Students may also participate in exercises at the Maryland Innovation & Security Institute's virtual cyber range, to gain hands-on technical training that will help them to later provide technical assistance to small businesses.
Students may receive paid stipends during their internships, according to a Defense Department and NSA release. A military spokesperson said $300,000 will be available for internships through the DOD's Mentor Protégé Program. The spokesperson declined to say the number of internships the program will back.
Shannon Jackson, associate director of the Department of Defense's Office of Small Business Program, said the Cybersecurity Education Diversity Initiative (CEDI), is meant to blend hands-on cybersecurity experiences and curriculum to bolster the federal cybersecurity workforce.
"Having that type of practical experience combined with the educational piece, that's the person that you want [to hire] — that's the person that can actually take the book knowledge and apply it to real-world situations," Jackson said.
The launch of the program comes amid months of protests against racism and police brutality in the U.S., which has caused many in the information security community to examine whether corporate diversity programs are really addressing racism and diversity issues in the cybersecurity workforce.
Black Americans make up 16.6% of information security analysts in the U.S., according to a 2019 survey from the U.S. Department of Labor's Bureau of Labor Statistics.
Addressing the cybersecurity talent gap is a perennial struggle for security-minded hiring managers. There were 348,082 open positions in the field as of June 2020, according to data from CyberVista and the International Consortium of Minority Cybersecurity Professionals.
Amelia Estwick, the director of the National Cybersecurity Institute at Excelsior College, one of the academic leads for CEDI, said Thursday that CEDI is meant to help develop access to cybersecurity education and professional opportunities.
"Think about us as an incubator to develop cybersecurity programs at institutions who do not have those programs," she said.
"We talk about equitable access," Estwick added. "This is the root of it right here. We are providing equitable access across the nation for a diverse set of schools and students and thought leadership and perspectives so we can head-on meet the challenges of tomorrow in cybersecurity."
Fordham University will also serve as an academic lead for CEDI.
Schools that participate in the CEDI program will be connected with National Centers of Academic Excellence in Cybersecurity institutions in their region, which meet NSA criteria on cybersecurity curriculum, to craft educational resources as part of the CEDI.
Eight Minority Serving Institutions, including Baltimore City Community College and the University of District of Columbia, have received CEDI-related grants to develop cybersecurity curricula that will result in a cybersecurity certificate, minor or major, according to the NSA.
Educational institutions that don't currently have a cybersecurity academic program and aren't currently engaged with the Centers of Academic Excellence are eligible to participate, the NSA said.