A cybersecurity power struggle is brewing at the National Security Council
The arrival of national security adviser John Bolton has prompted an attempted power grab by a junior member of the National Security Council, four current officials with knowledge of the matter told CyberScoop.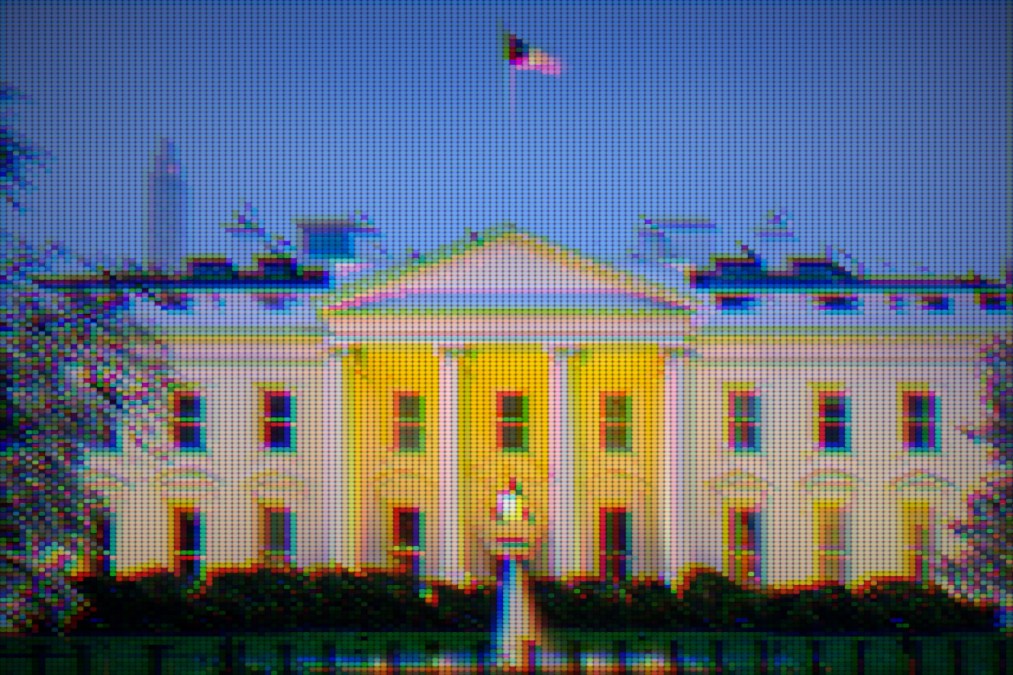 Senior government officials are worried about the outcome of an ongoing power struggle inside the National Security Council that will shape the fate of the nation's cybersecurity posture.
The arrival of newly appointed national security adviser John Bolton has prompted an attempted power grab by a member of the National Security Council, four current officials with knowledge of the matter told CyberScoop. This effort is causing anxiety across senior levels of government about the future of the cybersecurity coordinator role at the White House — a position that oversees a wide array of programs, including the management and coordination of defensive and offensive cyber-operations.
Earlier this week, current Cybersecurity Coordinator Rob Joyce announced his intention to leave the position and return to the National Security Agency, where he spent more than two decades. He will remain in the White House position for another month to help with the transition process.
The sources, who spoke on condition of anonymity to discuss a private matter, said that Joyce's decision was largely driven by the lack of a plan from Bolton's team for cybersecurity-related matters. At the same time, since Bolton's arrival two weeks ago, Joshua Steinman — who refers to himself on social media as special assistant to the president for cyber — has been pressing for a job promotion by disparaging Joyce's work and suggesting he could do better, the sources said.
A National Security Council spokesperson declined to comment beyond a public statement already distributed by White House Press Secretary Sarah Huckabee Sanders regarding Joyce's intention to leave.
Bolton's team has not spurned the negative commentary by Steinman about Joyce, the sources said. The new national security adviser seems eager to follow a different approach from that of his predecessor, Gen. H.R. McMaster. Last week, Bolton ousted Joyce's boss, homeland security adviser Thomas Bossert. Bossert officially resigned, but Bloomberg reported that it came at the direct request of Bolton.
Bolton is leading the charge in finding a replacement for Joyce, CyberScoop previously reported, based on an interview with Homeland Security Secretary Kirstjen Nielsen.
In his 14-month tenure as the nation's cybersecurity coordinator, Joyce was instrumental in leading the development of various high-level policies, including an executive order that called on federal agencies to improve their defenses.
"Rob Joyce's departure is a huge blow to our national cybersecurity," a current senior intelligence official told CyberScoop. "His loss is probably one of the most significant among those that have left the administration, and it comes at a time of unprecedented levels of hostile cyber operations … Bolton really f—-d up by letting this happen, he needs to get someone back into the NSC with real cyber experience ASAP."
"Rob is uniquely qualified to have been in that role having served at NSA as a career civil servant and leading TAO [tailored access operations]," said Matt Olsen, a former general counsel to the NSA. "He knows this space better than anyone in the country and they haven't even announced who they are considering but it is going to be very, very hard to replace someone with his skill and dedication. Him leaving is a real loss at the highest level of government."
During the early months of the Trump administration, according to Politico, Steinman was heavily rumored to be the favorite for the cybersecurity coordinator job. The position is designed to steer all federal cyberdefense efforts while also coordinating with the intelligence community on offensive cyber-operations. In addition, the coordinator has historically acted as a sort of ambassador for the U.S. for international internet policy and regulation discussions.
Such a promotion could see him eventually fill Joyce's seat — an outcome that several senior government officials said would be disastrous for U.S. cybersecurity policy. The sources who spoke to CyberScoop say Steinman is inexperienced and lacks the knowledge necessary for the role, especially during a critical time period heading into the 2018 midterm elections. Current and former U.S. officials widely predict that Russia will once again attempt to meddle in upcoming elections, including the 2018 and 2020 races.
A former officer at the Defense Intelligence Agency (DIA), Steinman was originally brought into the White House by former national security adviser Michael Flynn, who resigned in the wake of reports that he had improper contact with a Russian government official.
"There's always a concern that you can't have a person who doesn't understand the threat environment come into this position. Someone has to really know what's going on in order to lead the ship in this area," said Megan Reiss, a senior fellow on national security policy at the non-profit R Street institute, in reference to the position.
A former White House official previously told CyberScoop that Steinman is ideologically similar to Trump. Known to be brash, intelligent and highly ambitious, he was part of an early wave of aides brought into the White House by the new president. He has survived numerous rounds of firings and remains one of the few hires chosen by Flynn still with a job. The former White House official said that Steinman favored the concept of engaging in cyberwarfare more frequently — an approach that runs counter to the existing strategy.
Steinman graduated from the University of Chicago in 2006. He went on to complete graduate school at Georgetown University with a focus on national security studies. Prior to arriving in the policy world, 34-year-old Steinman was involved in several different business ventures, including a sock company.