Bolton will lead charge to replace cybersecurity coordinator, DHS secretary says
The new national security adviser will restructure aspects of the coordinator job, Secretary of Homeland Security Kirstjen Nielsen said.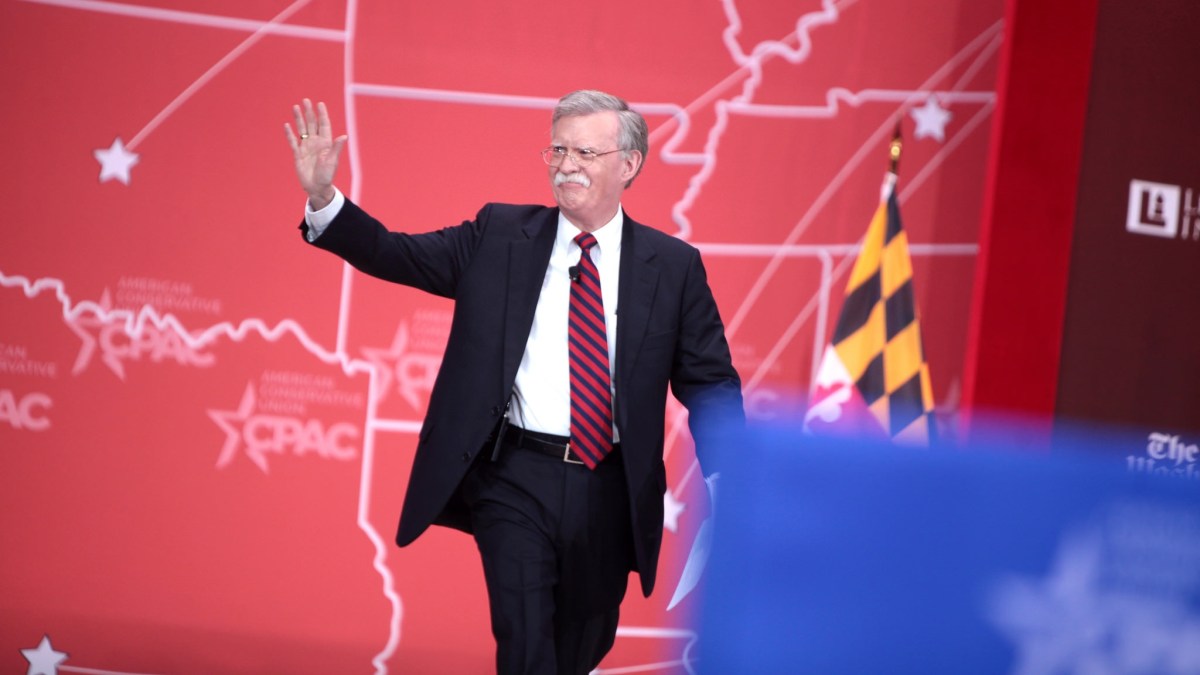 Newly appointed national security adviser John Bolton will lead the charge in finding a replacement for Cybersecurity Coordinator Rob Joyce, according to Secretary of Homeland Security Kirstjen Nielsen.
Nielsen spoke to a small group of reporters Monday ahead of a public speaking appearance at the 2018 RSA Conference in San Francisco. The meeting occurred several hours after Joyce's planned departure was first reported by Reuters and then independently confirmed by CyberScoop.
"It's within Ambassador Bolton's prerogative [to select the next cybersecurity coordinator]," Nielsen said. "[Bolton] will take the time to work with Rob's team and work with him, but that would be up to him."
While Joyce spends the next month transitioning out of his role, Bolton will coordinate with the White House National Security Council to find a replacement. It is also possible that Bolton will take this opportunity to restructure aspects of the existing position, a current U.S. official with knowledge of the matter told CyberScoop.
The White House publicly acknowledged that Joyce had requested to return to the National Security Agency in a statement released Monday. Joyce spent more than two decades at the spy agency prior to working at the White House.
Two current U.S. intelligence officials with knowledge of Joyce's decision said that the NSA was not previously aware of his intention to return. The two officials spoke on condition of anonymity to describe internal discussions within the intelligence community.
It's not yet clear what Joyce's next role at NSA will be.
Bolton has already pushed out multiple colleagues over the course of his first week in order to reportedly create space for a different team. Bolton did not request for Joyce to be reassigned, rather he left on own volition.
In his 14 month tenure as the nation's cybersecurity coordinator, Joyce was instrumental in leading the development of various cybersecurity policies, including an executive order that called on federal agencies to improve their defenses.
Joyce was originally tapped to join the White House by Thomas Bossert, the former homeland security adviser and special assistant to the president who similarly exited 1600 Pennsylvania Avenue last week.
While Joyce reported directly to Bossert, it's possible that Bolton will favor a different structure given his direct involvement in the selection process.
Nielsen downplayed concerns about Joyce's impending departure by suggesting that it is normal to see some upheaval following the arrival of a new national security adviser.
"I just think this is a natural inflection point when you have a new national security adviser, sometimes the team switches out," Nielsen said. "There are a lot of people who would like to work in the National Security Council on cyber who are experts and I look forward to working with them when they get there."
*Patrick Howell O'Neill contributed to this report