Ex-NSA employees criticize Mike Rogers' role with Israeli venture firm
Ex-NSA employees have criticized Rogers' move to a company founded by former Israeli military hackers.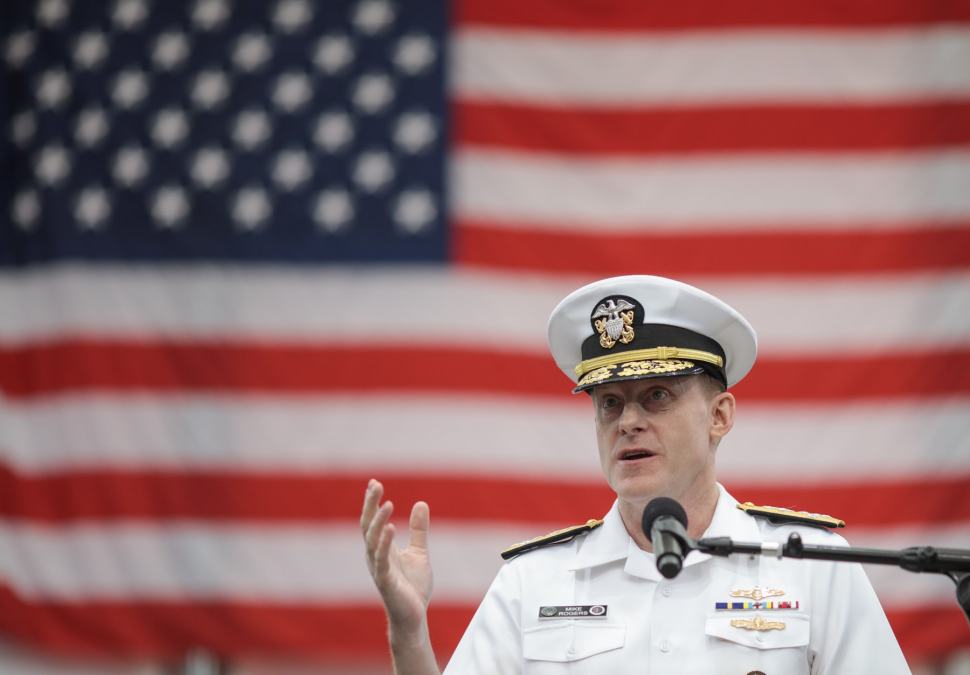 Some former National Security Agency officials have strongly criticized ex-NSA Director Adm. Michael Rogers' decision to join the advisory board of a venture capital firm that is closely linked with an Israeli intelligence agency.
The company, Team8, announced Rogers' position last week. Founded by former members of the elite Israeli army intelligence group known as Unit 8200, Team8 researches cybersecurity market demand, raises investments from big tech companies, and creates startups based on those demand signals. It also describes itself as a think tank, and does its own threat research.
Rogers, who headed NSA and U.S. Cyber Command for four years before stepping down this past May, will advise companies in Team8's portfolio as well as companies under development. The retired admiral will be "instrumental in helping strategize" Team8's expansion in the United States, the firm said in a statement last week.
Rogers' decision to join Team8 irked Robert Lee, a former Air Force officer and former NSA employee. It "bothers me on a deep level" when former senior U.S. government officials profit from their experience to "work with foreign intel backed companies," Lee tweeted.
Mark Hertling, former commanding general of U.S. Army Europe, seconded Lee's comment by tweeting, "Me too."
Lee elaborated on his criticism in an exchange with CyberScoop.
"I do not question the ethics and loyalty of military and intelligence professionals that leave after a career of service," said Lee, founder of cybersecurity company Dragos. "However, there are some that had such a high level of trust bestowed on them by government and civilian partners – and have the ability to impact morale of the entire workforce of the agencies that they worked at – that they must be careful about their post-service career choices."
Rogers' predecessors as NSA director, retired generals Keith Alexander and Michael Hayden, have also gone on to well-paying jobs in the private sector. In Alexander's case, he sparked controversy for initially involving the then-NSA CTO with IronNet Cybersecurity, the company Alexander founded. Nonetheless, Team8's direct connection to a foreign intelligence agency has touched a nerve with former U.S. intelligence hands.
"There is no clear line," Lee told CyberScoop, but the former director of "one of our most critical intelligence agencies joining a foreign company headed by the ex-head of foreign intelligence agency crosses whatever line exists, in my opinion."
Jake Williams, a veteran of NSA's Tailored Access Operations hacking unit, also criticized Rogers' new position.
"Rogers is not being brought into this role because of his technical experience," Williams asserted in an email to CyberScoop. "It's purely because of his knowledge of classified operations and his ability to influence many in the U.S. government and private sector contractors."
Through a spokesperson, Rogers declined to respond to the criticism.
Not all of the public reaction from former U.S. intelligence personnel was negative. Bob Gourley, a former CTO of the Defense Intelligence Agency, defended Rogers' move to Team8 by arguing that "all good companies from open societies should have access to talent."
'A rare and valued opportunity'
Collaboration between Israel and the United States has for years extended to cyberspace. The governments' most famous joint work was reportedly in developing Stuxnet, the sophisticated computer worm that hit an Iranian uranium-enrichment facility in 2009. Hackers used by Washington and Tel Aviv are in high demand, and many eventually leave their government roles to join the executive staff of prominent cybersecurity companies.
After taking the helm of NSA and Cyber Command in 2014, Rogers sought to build stronger cybersecurity ties with Unit 8200 on a visit to Israel in March 2016, Israeli newspaper Haaretz reported at the time. In announcing his new role with Team8, Rogers drew upon his familiarity with the firm's ties to Unit 8200, saying that the position is "a rare and valued opportunity."
Team8 looks poised to add to an already cash-flush industry. According to its website, the firm has drawn investment backing from the likes of Cisco, Microsoft, and Innovation Endeavors, the investment firm cofounded by former Google CEO Eric Schmidt.
Team8 CEO Nadav Zafrir, former commander of Unit 8200, said Rogers would be key to the firm's work.
"Mike will be an invaluable asset to Team8's company-building model, providing a fountain of knowledge for our existing portfolio companies, for the companies in development, and to help identify technology gaps in the marketplace on which future companies could be built," Zafrir said.
In addition to its investment ventures, Team8 has a cyberthreat research lab headed by the former CTO of Unit 8200's cyber division. The firm's website also advertises multi-day briefings, including tech demonstrations, for C-Suite executives in New York City and Tel Aviv.