Rep. Mike McCaul: It's taken too long to reauthorize NPPD
Rep. Michael McCaul, R-Texas, also painted a bleak picture when it comes to the cybersecurity threats the U.S. faces from foreign adversaries.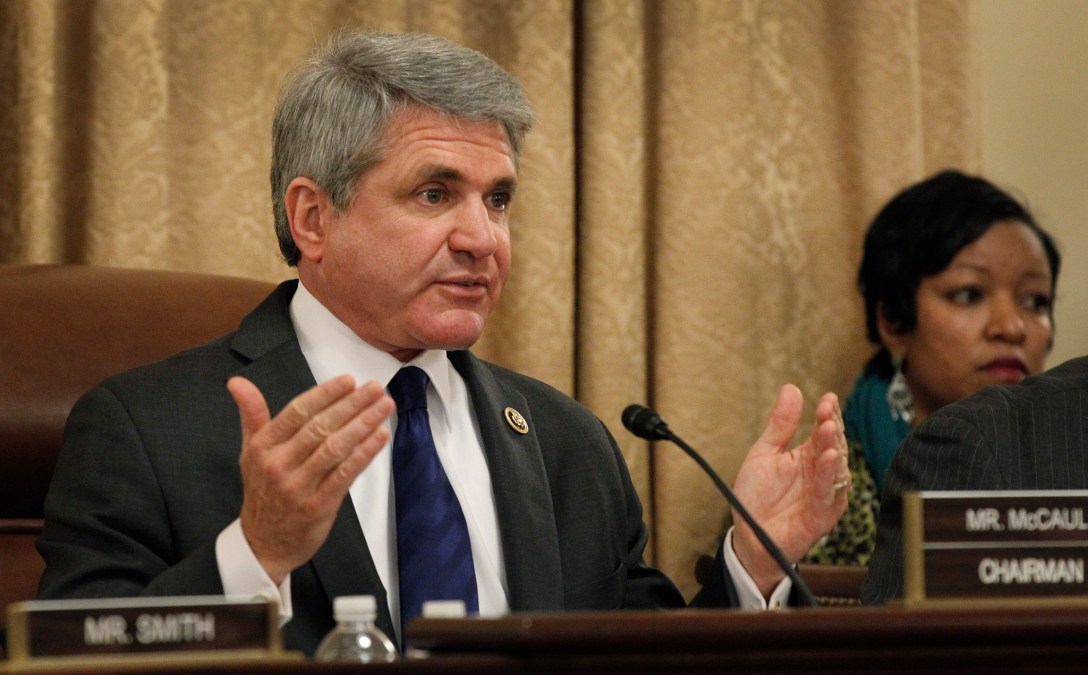 Representatives on the House Committee on Homeland Security stressed the need for attention to cybersecurity issues at an event addressing the state of national security on Monday at George Washington University.
Committee Chairman Rep. Michael McCaul, R-Texas, painted a bleak picture when it comes to the cybersecurity threats the U.S. faces from foreign adversaries. He also promoted ongoing Congressional efforts to reorganize the office inside the Department of Homeland Security that oversees national cybersecurity infrastructure.
"Our adversaries, both nation-state and non-state actors, threaten us around the clock in cyberspace," McCaul said. "Whether it's North Korea launching a global cyberattack crippling infrastructure, to China stealing our nation's valuable intellectual property, to Russia conducting disinformation warfare campaigns to sow discord among our people, to Iran attacking our financial institutions, to terrorists spreading evil propaganda over the internet, to criminals taking our financial and personal information, we are all exposed to harm."
McCaul touted the House's passing in December of a bill to elevate the National Protection and Programs Directorate within DHS to a director level office and give it a more cyber-oriented name: the Cybersecurity and Infrastructure Security Agency.
The bill might be facing an uphill battle in the Senate because of a potential desire to rewrite it as a Senate bill.
"It has taken too long to reauthorize NPPD," McCaul said during a question and answer session after his address. "That's astounding and an abdication of Article I constitutional responsibility. It's kind of demoralizing to a department when Congress hasn't officially authorized or recognized it by law."
The NPPD was established in 2007 by DHS and therefore isn't officially deputized by Congress.
During a panel discussion at the same event, fellow committee member Rep. Will Hurd, R-Texas, called for increased cooperation with Ukraine in going after international cyberthreats.
"We should be looking at Eastern Ukraine as ground zero for testing and improving all of our couter electronic capabilities," Hurd said. "They have been doing this in an acute way much longer than anyone else."
Ukraine has taken hard hits in recent global cyberattacks that have been attributed to Russian and North Korean hacking groups.
A bill up for vote in the House on Monday would strengthen relations between the U.S. and Ukraine on cybersecurity issues, including information sharing and providing support to Ukraine.