Why we're still not ready for 'like-war'
A new book charts the history of the weaponization of information and explains how the U.S. is still struggling to cope with the phenomenon.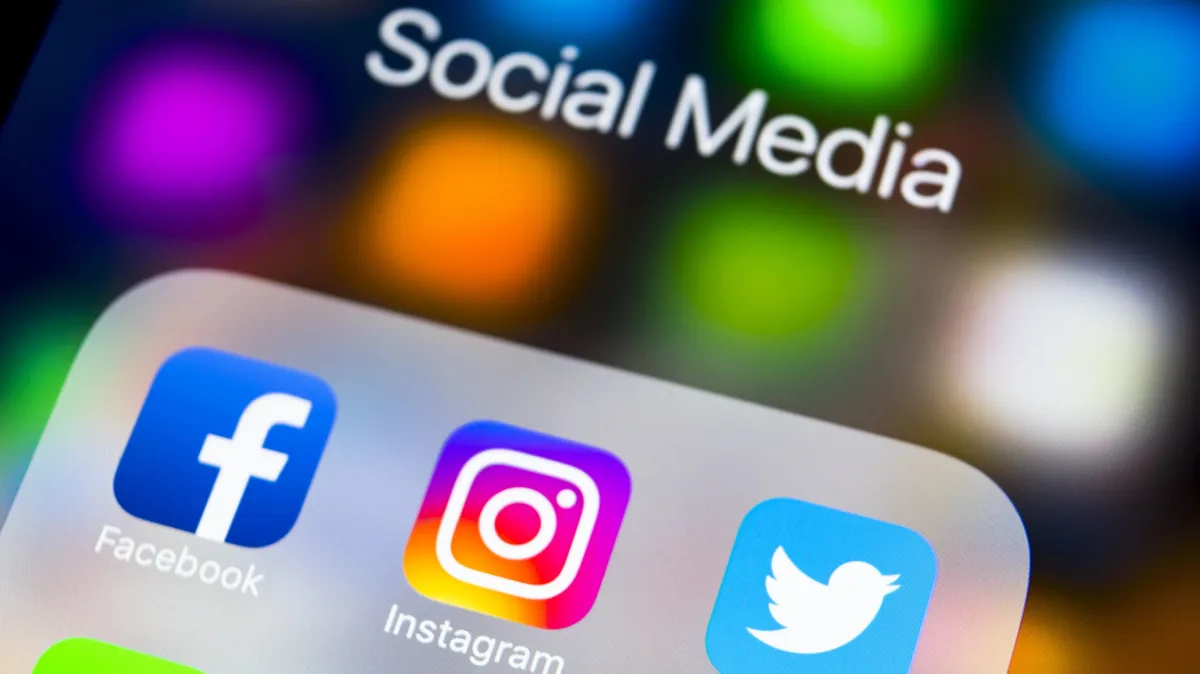 American social media companies simply weren't prepared for what hit them in 2016: a barrage of accounts spewing disinformation in an unrelenting influence operation against the U.S. presidential election.
It was a subversion of Silicon Valley's altruistic intent, a turning of America's digital openness against itself. It was, as Peter Singer and Emerson Brooking explain in their eponymously titled book, "like-war."
"If cyberwar is the hacking of the networks, 'like-war' is the hacking of the people on the networks by driving ideas viral through likes and lies," Singer said in an interview. While the Russian campaign to interfere in U.S. democracy involved plenty of hacking, "it was the 'like-war' side, the influence operation side, that gave it its impact," he added.
Tech companies may have been ready to defend their networks from hacking, but they were blindsided by the disinformation offensive, according to Singer, a senior fellow at New America, a D.C.-based think tank. "[The companies were] looking for people hacking accounts," he added. "They [were] not looking for mass buying of ads or people posing as false customers.'
Social media companies need to do more red-teaming to account for not just how their networks can be breached but also how adversaries may manipulate information on their platforms, Singer said.
The book puts Russia's 2016 influence operation in the context of numerous other information battles that have helped shape the internet. That includes the so-called Islamic State's (ISIS) use of a hashtag cavalry to spread fear online as the terrorist group descended on Mosul, Iraq, in 2014. For Singer and Brooking, the fall of Mosul to ISIS showed that, aside from disruptive hacking operations, "there was another side to computerized war."
"The Islamic State, which had no real cyberwar capabilities to speak of, had just run a military offensive like a viral marketing campaign and won a victory that shouldn't have been possible," the authors write. "It hadn't hacked the network; it had shaped the information on it."
As scholars of conflict, Singer and Brooking trace the weaponization of online information in recent decades – from the emergence of information warfare as a form of statecraft, to the humble and utopian-minded beginnings of the internet, to the various moments when both governments and private industry came to fully appreciate the implications of the internet being a battlefield.
For the Russian government, that moment came when its military reorganized to counter "what it perceived as a Western information offensive," Singer and Brooking write. "For many in American politics and Silicon Valley, it came when that same Russian effort poisoned their networks with a flood of disinformation, bots, and hate."
The book also serves as a call to action, for tech companies, U.S. officials, and experts in the field, to address disinformation campaigns in a much more "holistic" manner than they have to date. Singer and Brooking deem it "unacceptable" than it took almost a year after the 2016 election for social media platforms to release data showing clear evidence of the Russian digital offensive. (A similarly tardy response came in the election infrastructure space: it took roughly a year for the Department of Homeland Security to notify officials in 21 states that their IT systems had been probed by Russian hackers.)
Singer and Brooking conclude that governments, corporations, and citizens who are interested in the truth need to adapt to the "like-war" version of information warfare, in which everyone is a potential combatant.
"If we recognize this is a battle space, then we recognize that there will always be a back-and-forth," Singer told CyberScoop. "That's just the nature of it and we need to understand and accept that.
LikeWar, P.W. Singer & Emerson Brooking, Houghton Mifflin Harcourt