Israel, UAE say they're allies in cyberspace. They have plenty of tech power to draw upon.
The collaboration highlights the increasingly important role that cybersecurity plays in diplomatic relations.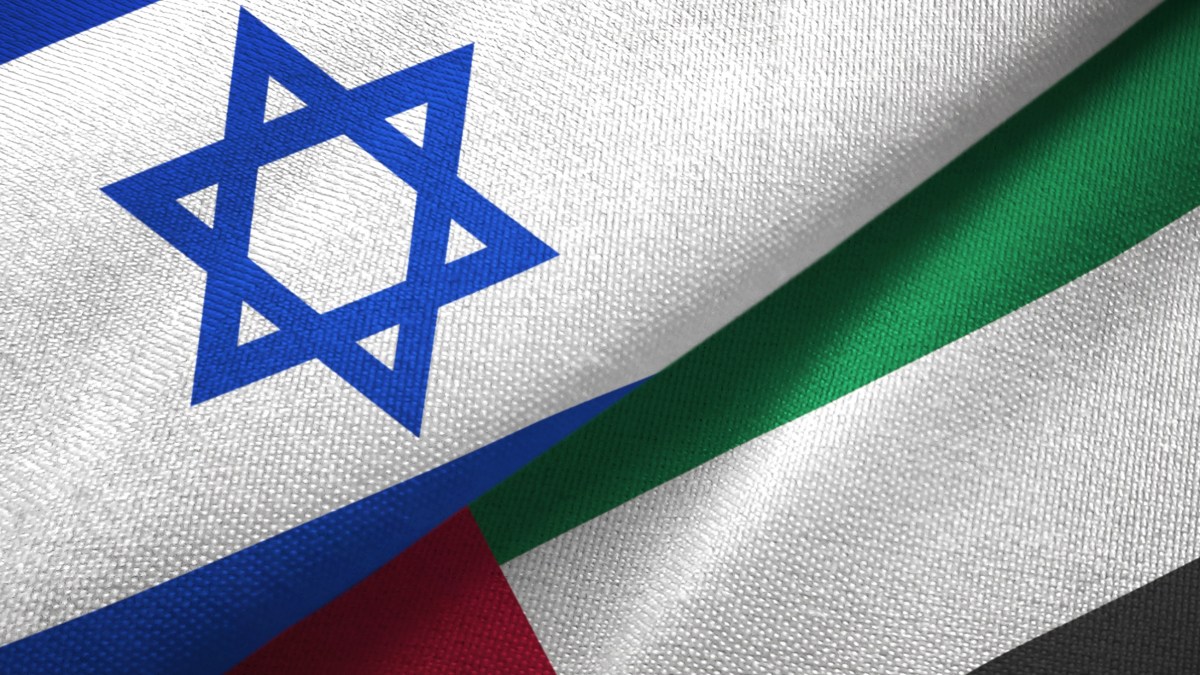 Israel and the United Arab Emirates say they are collaborating to track and block cyberthreats in a region where hacking remains rampant.
For two countries that have invested heavily in offensive hacking tools in recent years, it's a recognition that collective defense could be more effective than going it alone. The cooperation, which officials are touting just weeks after the countries normalized diplomatic relations, involves spotting hacking threats that could affect both countries and exchanging intelligence among government cybersecurity experts.
"We are threatened by the same threats…because of the nature of the region because of the new relationship and because of who we are — strong economically and technologically," Yigal Unna, head of Israel's National Cyber Directorate, said during a webinar Thursday with his counterpart, the UAE's Mohamed al-Kuwaiti.
The two men stressed the importance of trading threat data, and floated the idea of joint cyberdefense exercises. They did not single out any foreign governments as threats, according to multiple media reports.
They could find common cause in digital threats from Iran, though, after hackers there have allegedly unleashed data-wiping attacks throughout the Gulf region. (Earlier this year, Israel said it thwarted an attempted cyberattack on water facilities; Israel reportedly retaliated with its own hacking against an Iranian port.)
The collaboration highlights the increasingly important role that cybersecurity plays in diplomatic relations. The United States, for example, has signed cybersecurity deals with governments around the world, including Israel, to bolster defenses.
"Israel is very well-known for technology… and cybersecurity," al-Kuwait said, according to the Jerusalem Post. "In less than a month, many of the emergency response teams are sharing information."
With a wealth of tech firms staffed by ex-military hackers, Israel has long been a cyber power. The Israel Defense Forces have served as a kind of incubator for cyber talent, and its veterans lead security firms in Israel and the U.S.
Israel exports billions of dollars in cybersecurity technologies annually, and is home to controversial spyware firms like NSO Group. The UAE government has been an NSO Group customer for years and has used the Israeli company's malware to surveil dissidents, according to leaked emails filed as part of a lawsuit against the company.
For its part, the UAE has developed a reputation as a regional tech hub and attracted investments in cloud computing from companies like Microsoft. The Emiratis have also reportedly embraced the offensive side of cyberspace, enlisting former American spies to develop the government's hacking capabilities, according to a Reuters report.
In July, a state-linked UAE artificial intelligence firm signed a deal with two Israeli defense firms to research responses to the coronavirus pandemic. With the countries' greater cooperation in cyberspace, more tech deals could follow.