Hey, industry: Cybersecurity needs to be a safety essential in your products
As technology advances and the world becomes more connected, the risk of cyberattacks on vehicles, personal electronic devices and even airborne drones increases.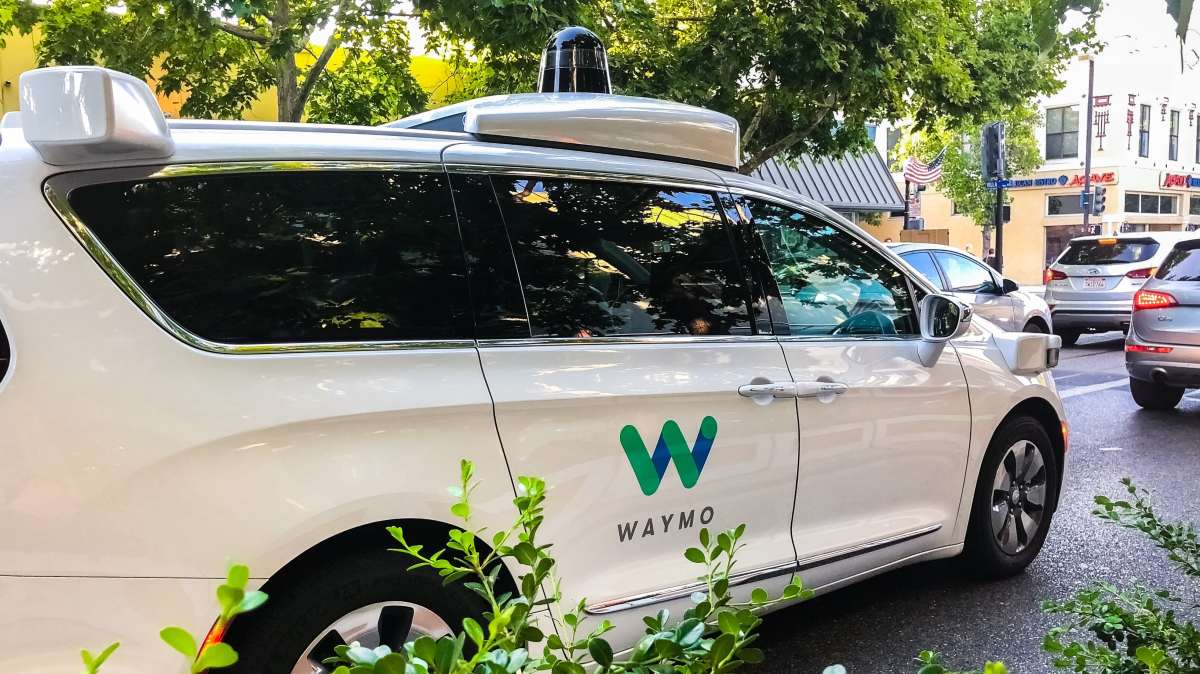 As technology advances and the world becomes more connected, the risk of cyberattacks on vehicles, personal electronic devices and even airborne drones increases.
That is why, regardless of industry, the goal must be the same: to use machine learning to create efficiencies and improve operations that produce safer, more effective products for consumers. To do so, however, it is critical cybersecurity be at the center of the conversation.
Connected Tech Can Pose Risks
Artificial intelligence has developed rapidly in recent years and is helping improve nearly every industry. From assisting clinical decision making in healthcare, to driverless shuttles that aim to improve mobility in business districts and congested neighborhoods, AI technology is rapidly transforming business models across the globe.
We are already seeing how artificial intelligence is being integrated into our personal lives. Take, for instance, the Google Home. Not only is it able to respond to our commands, it also uses interactive learning to adjust to new inputs and anticipate our needs to easily perform human-like tasks. While certainly this can make it more convenient to meet our everyday needs, we all must ask ourselves: how safe and secure is this smart technology from a data breach?
The same question is plaguing the automotive industry.
In 2017, we saw Waymo make history by launching the first driverless taxi service in Phoenix, while Uber's self-driving cars racked up more than 2 million miles that year.
In 2018, those advancements continued to fuel the excitement around autonomous vehicles. However, as the year played out with several incidents making the news, many of the big players in driverless car development pressed paused to evaluate algorithms, systems and hardware.
At the same time, cyberattacks and threats also began to play a bigger role in the dysfunction of AV technologies.
Vehicles today store more data than ever before. With the potential for cars to be unlocked remotely, sensors connecting driverless vehicles to a city's infrastructure, cameras helping navigate reverse-driving, and built-in microphones connecting drivers with services, some experts worry the same technology that was created to mitigate safety risks could actually pose a threat.
For example, who owns the data that is being collected in our vehicles? Do we really know where, and how safely, our data is being stored?
These are the types of questions consuming cyber experts in the transportation industry.
At least 1.4 million vehicles have been impacted by cybersecurity-related recalls since 2015. As a result, the National Highway Traffic Safety Administration regularly collaborates with other government agencies, vehicle manufacturers, suppliers and the public to further industry efforts in addressing vehicle cybersecurity challenges.
The Business of Cybersecurity
In 2018, Deloitte published a study on cybersecurity that stated at least one state reported an average 300 million attacks per day. Developing proactive cybersecurity strategies and readiness to prevent cyberattacks is becoming a priority across the country.
To address this need proactively, Michigan launched the Cybersecurity Initiative in 2011, the world's first comprehensive state-level approach to cybersecurity. This program effectively improved the state's cybersecurity defenses and continues to foster rapidly growing talent and business environments.
Since 2010, Michigan has had the second largest growth rate of net tech employment, with an 11 percent increase in occupations like computer science and web development, which have been at the core of the IT and cybersecurity industries over the past five years.
As Michigan continues positioning itself as a leader in the future of mobility, the state is taking proactive steps to ensure that a robust cybersecurity ecosystem is a priority across all industries.
Talent is a Vital Piece of the Cybersecurity Ecosystem
Michigan is working on a solution to create that cybersecurity ecosystem to help address the need for talent acquisition in the cybersecurity space, which continues to be a growing concern. By developing cybersecurity communities focused on connecting people, educational institutions, employers and local governments, Michigan is focused on finding innovative solutions to both prevent and respond to cyberattacks and threats.
After the launch of the Michigan Cybersecurity Initiative, the state unveiled unclassified cyber range hubs where talent could be trained, technology could be tested and deployed, and cyber-safety solutions could be realized. The goal is to help develop talent in Michigan, as well as build a framework that can be implemented in other states across the country.
This became the Michigan Cyber Range – the nation's largest unclassified, network accessible cybersecurity training platform. Run by Merit Network, the Cyber Range provides students and IT professionals with a foundation through hands-on coursework, exercises and labs, as well as more than 40 professional certifications.
While network cybersecurity has been around for a long time, an industry focus on the security of cyber-physical systems is a new and emerging market taking shape in Michigan. Michigan is home to the SAE CyberAuto and CyberTruck Challenges as well as new innovative programs addressing industry needs, like Wayne State University's certificate program in cyber-physical systems.
Current numbers estimate that there are more than 116,000 working in the IT and cybersecurity sector in Michigan, and employment growth has matched the national trend, growing 11 percent over the past five years from 2014 through 2018.
Input from experts on crucial security issues is needed so we can train up-and-coming talent and prepare the existing workforce to meet the cybersecurity industry's growing challenges. At the same time, we must all continue taking proactive steps to address issues in the product development phase of cybersecurity systems and arm ourselves against any future data breaches.
Sarah Tennant is a strategic adviser of cyber initiatives for the Michigan Economic Development Corporation.