Ex-NSA contractor set to plead guilty for theft of top secret information
Harold Martin's trial was scheduled to start in June, but a rearraignment has been scheduled for 3 p.m. Thursday in Baltimore, Maryland.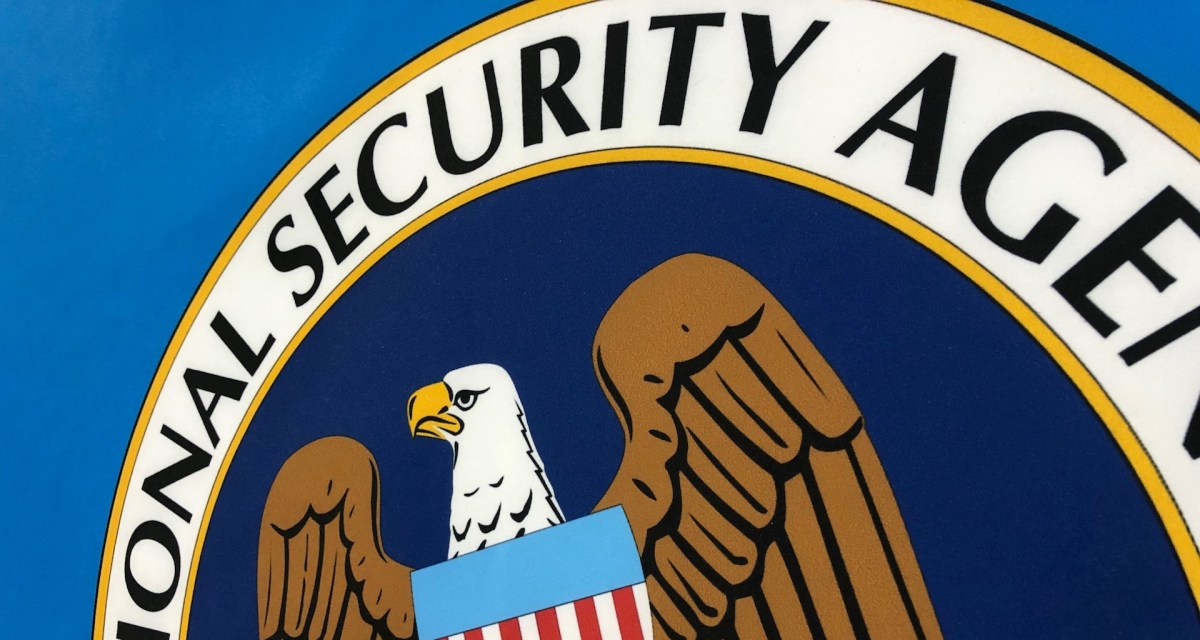 A former National Security Agency contractor accused of perhaps the largest theft of government secrets in U.S. history is expected to plead guilty Thursday in federal court, according to court records.
Harold T. Martin III has been charged with 20 counts of unauthorized and willful retention of national defense information in 2017. His trial was scheduled to start in June, but a rearraignment — a hearing held when a defendant is changing a plea — has been scheduled for 3 p.m. Thursday in Baltimore, Maryland.
Martin, a former Navy officer turned defense contractor, was indicted for allegedly stealing and hoarding secret documents that outline U.S. hacking operations. Martin worked in a supporting role for multiple intelligence agencies — including the NSA and the Office of the Director of National Intelligence — during his employment at several different federal consulting firms.
Investigators found over the course of their investigation that Martin had removed a staggering amount of sensitive material — including documents, removable media and computer files about internal NSA policy and cyber-operations — from various classified environments. More than 50 terabytes of material, some marked "Top Secret," were recovered as part of the investigation.
Martin was originally arrested in August 2016 after police raided his home, finding troves of classified material stored throughout the property. Since then, he has been held without bond.
Martin was originally set to plead guilty in January 2018 to one felony charge of illegal retention of national security information, but a plea was never entered.
The plea comes after Martin's defense team had repeatedly asked the government for copies of the material confiscated from Martin in 2016. The defense requested duplicates of the hard drives of the seized devices, as well as copies of whatever computers the NSA used to create a database of the information that it seized. It's not clear if the government acquiesced to the defense's requests.
The guilty plea comes after a rash of NSA contractors have been prosecuted for leaking sensitive government information. Last September, former NSA employee Nghia H. Pho was sentenced to 66 months in prison for taking home highly classified hacking tools between 2010 and 2015. Additionally, former contractor Reality Winner was sentenced in August 2018 to more than five years in prison after leaking a classified report on Russian hacking efforts aimed at the 2016 election.
Martin's case has long been tied to the infamous Shadow Brokers leaks, which saw a mysterious group publicly release classified documents and the code for computer exploits once used by the agency.
In January, Politico reported that a Twitter account linked to Martin contacted researchers at Moscow-based Kaspersky Labs on Aug. 13, 2016. Those messages arrived 30 minutes before the Shadow Brokers leaked hacking tools stolen from the NSA.
Despite the timeline, the U.S. government has never designated Martin as a member of the Shadow Brokers or claimed that he had communicated with the group.
The Wall Street Journal was the first to report on Martin's forthcoming guilty plea. Attorneys representing Martin did not return a request for comment Wednesday from CyberScoop.