Ex-NSA contractor pleads guilty to vast classified data leak, faces 9 years in prison
The staggering leak was one of several damaging disclosures of NSA secrets in recent years.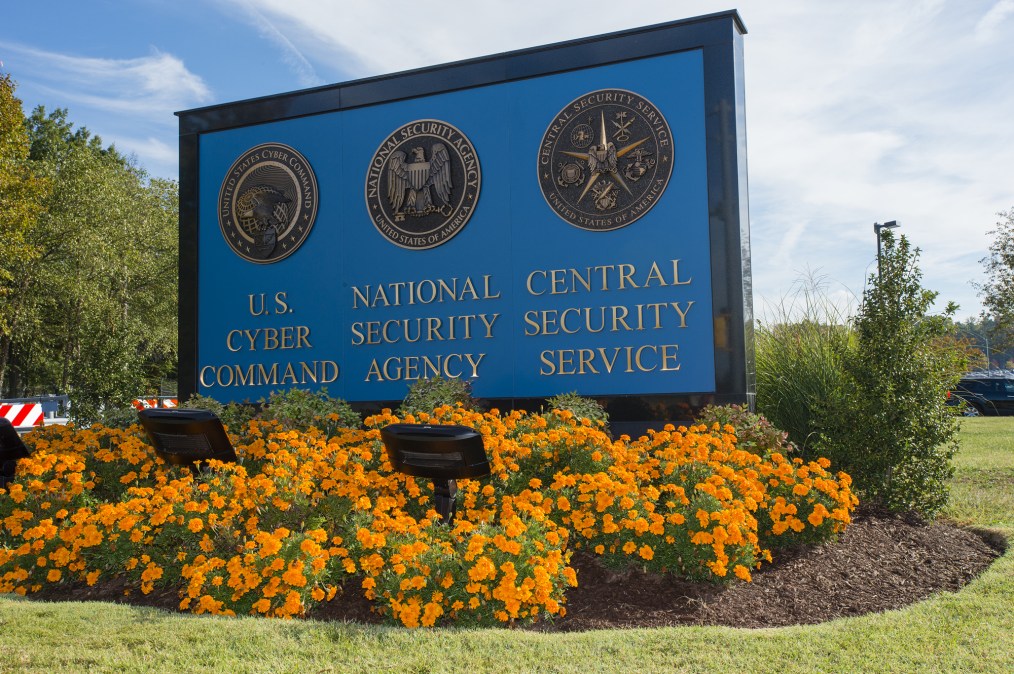 A former National Security Agency contractor accused of one of the largest breaches of classified data in U.S. history pleaded guilty Thursday to one felony count and faces a total of nine years in federal prison.
Appearing solemn and weary in federal court in Baltimore, Harold T. Martin III, 54, seemed to embrace his fate, telling the judge more than once, "It's time [to] close…Pandora's Box."
Martin, who worked as an intelligence contractor for multiple firms for over two decades, allegedly stole some 50 terabytes of data that included details of sensitive NSA policies and cyber operations. Prosecutors said he stashed numerous computers and storage devices with classified data on his Maryland property.
Under the plea deal, Martin, a former Navy lieutenant, would serve nine years in prison and another three years of supervised release. He would be credited for the more than two years he has already spent in custody since his August 2016 arrest. In exchange, prosecutors dropped the other 19 counts against Martin in a 2017 indictment.
Martin pleaded guilty to willful retention of defense information. He will be sentenced in July.
Asked a last time if he was sure he wanted to plead guilty, Martin said, "I do" and exhaled deeply. Tall with a graying goatee and tattoos on the underside of his wrists, Martin wore sagging pants and a striped gray shirt. He told the judge he was taking medication for ADHD as well as an anti-depressant.
"After an exhaustive government investigation, it is clear that Mr. Martin had no intention to harm his country or the intelligence agencies he served," said a statement from Martin's defense team. "Today's plea is an affirmation of what Mr. Martin and his defense team have maintained from the beginning of this case. His actions were the product of mental illness. Not treason."
Martin's lawyers said he was a veteran and a "patriot" who was "deeply remorseful" for his action.
"With today's plea, we are one step closer to holding Mr. Martin accountable for his dangerous and unlawful actions," Assistant Attorney General John Demers said in a statement.
U.S. District Judge Richard D. Bennett called the case "very intense" because it dealt with national security secrets, and congratulated both legal teams for their professionalism. The case was proof that "institutions in this country that are increasingly being challenged…are still strong," Bennett said.
The case was one of multiple classified data breaches in recent years, driving home the intelligence community's struggles in locking down its secrets despite new programs and technology that was supposed to help.
In 2013, former NSA contractor Edward Snowden shared numerous classified files on NSA classified surveillance programs with journalists. Last September, former NSA employee Nghia H. Pho was sentenced to 66 months in prison for taking home some of the agency's highly classified hacking tools between 2010 and 2015.
"Today's plea highlights that while the U.S. intelligence community has made great strides forward in protecting classified information in the aftermath of the illegal disclosures of highly classified information by Edward Snowden and Chelsea Manning, more still needs to be done to protect such information," said Jamil N. Jaffer, former senior counsel to the House Intelligence Committee and the executive director of the National Security Institute at George Mason University's Scalia Law School.
Martin's August 2016 arrest came just days after a mysterious group known as the Shadow Brokers began leaking classified NSA hacking tools online. No direct public connection has been made between Martin and the Shadow Brokers.
Just 30 minutes before the Shadow Brokers leaks began, a Twitter account associated with Martin contacted researchers at Kaspersky Lab with a vague suggestion that the account had sensitive information, Politico reported in January. The Kaspersky researchers tipped the NSA off to Martin's activity, according to Politico. It was an ironic twist for a Russian company whose antivirus product U.S. officials have charged is a national security risk. (Kaspersky Lab strongly denies the allegation.)
Martin was employed by Booz Allen Hamilton at the time of his arrest. A Booz Allen spokesperson said that the company had "closely cooperated with the federal government throughout the case."
The NSA referred a request for comment on Martin's case to the Department of Justice.
Several Defense Department employees were in the courtroom for Martin's guilty plea and congregated outside after the hearing. One member of the group said he was there to observe proceedings and not representing the department, declining to elaborate.