Google announces $20 million investment for cyber clinics
The announcement dovetails with growing interest in Congress to invest in the next generation of the cyber workforce.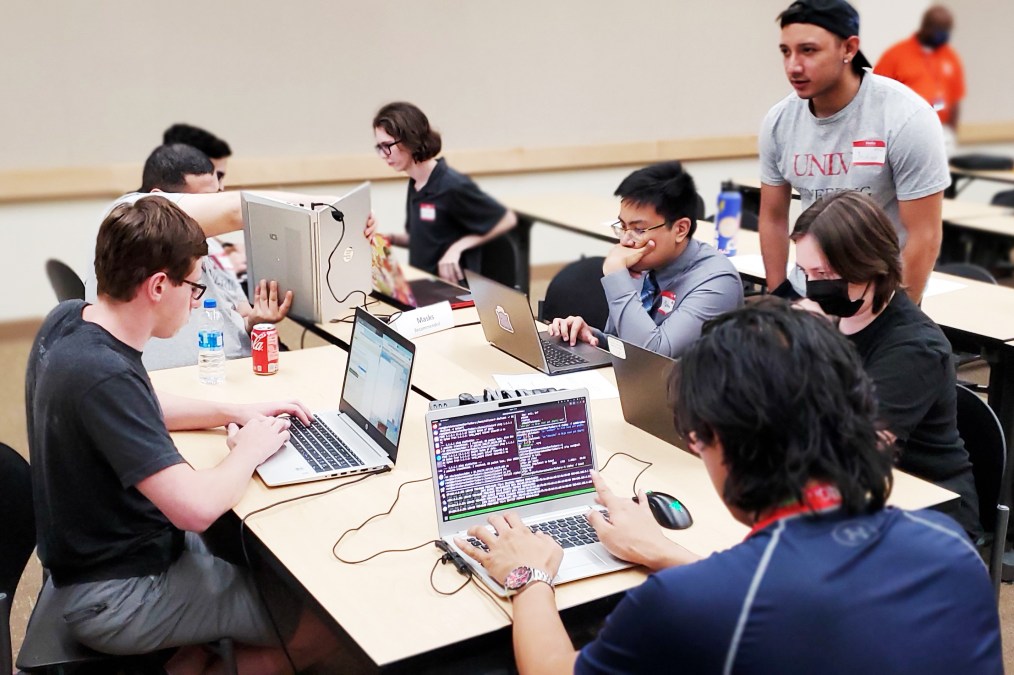 Google is committing more than $20 million dollars to support the creation and expansion of cybersecurity clinics at 20 higher education institutions across the United States, the company announced on Thursday.
Such clinics rely on university students to provide free cybersecurity services to local institutions. By deploying students to community organizations to improve digital defenses, university cybersecurity clinics aim to give students cybersecurity experience, improve local defensive capacity and steer students toward work in cybersecurity.
"This investment that Google's made today recognizes the value of experiential training. This is not only important for national security but for economic opportunities and national innovation," Kemba Walden, the acting national cyber director, said at Thursday's event announcing the funding. "Cyber clinics provide an on-ramp to cyber careers by enabling students from different backgrounds and majors to learn cyber skills."
Google will partner with the Consortium of Cybersecurity Clinics to distribute the funding. Consortium members include Stillman College and the University of Texas system, who partnered with Google at the event.
Walden noted that the office's forthcoming workforce strategy will focus on collaborative efforts to build cybersecurity capacity at a time when large numbers of cybersecurity jobs remain unfilled in the United States.
The international cybersecurity nonprofit ISC2 estimates that there are approximately half a million open cybersecurity jobs in the United States, which is a 17% jump from 2022 despite an 11% increase in new entrants to the field.
Google's announcement dovetails with growing interest in Congress to invest in and expand the U.S. cyber workforce. "Other countries are starting to do cybersecurity as well or perhaps even better than the United States," Rep. Jay Obernolte, R-Calif., said at Thursday's event. "We need to incentivize students to pursue careers in fields like cybersecurity to reverse that trend."
In announcing the funding, Google CEO Sundar Pichai said that cyberattacks pose a growing risk to the U.S. economy, costing billions of dollars over the past few years, and that the increased use of AI in security contexts has the potential to make digital systems more secure.
"Just as technology can create new threats it can also help us fight them," said Pichai, who met with White House officials and members of Congress to discuss AI while in Washington. "AI can also profoundly change how security professionals do their jobs, with better tools for detecting and resolving threats."
Google's investment in cyber clinics is the latest in a series aimed at boosting the cybersecurity workforce. Earlier this month, the company announced a $12 million research program with universities in New York. In May, Google announced a cybersecurity certificate addition to its Google Career training program.
At a hearing Thursday before the House Homeland Security Subcommittee on Cybersecurity and Infrastructure Protection, representatives of ISC2 and other cybersecurity organizations testified about the need for Congress and federal agencies to be more proactive in training America's future cyber workforce.
"It is clear that the shortage of talent and burnout are issues that both the public and private sector face therefore it is an issue we must tackle together," Andrew Garbarino, R-N.Y., said in his opening statement. "Our nation's cyber workforce challenges are widespread and must be addressed through a strategic cross-cutting approach that avoids duplication."
With reporting from Christian Vasquez.