FBI launches new 'Combating Foreign Influence' website for political campaigns
FBI director Christopher Wray outlined a larger non-public effort earlier this month.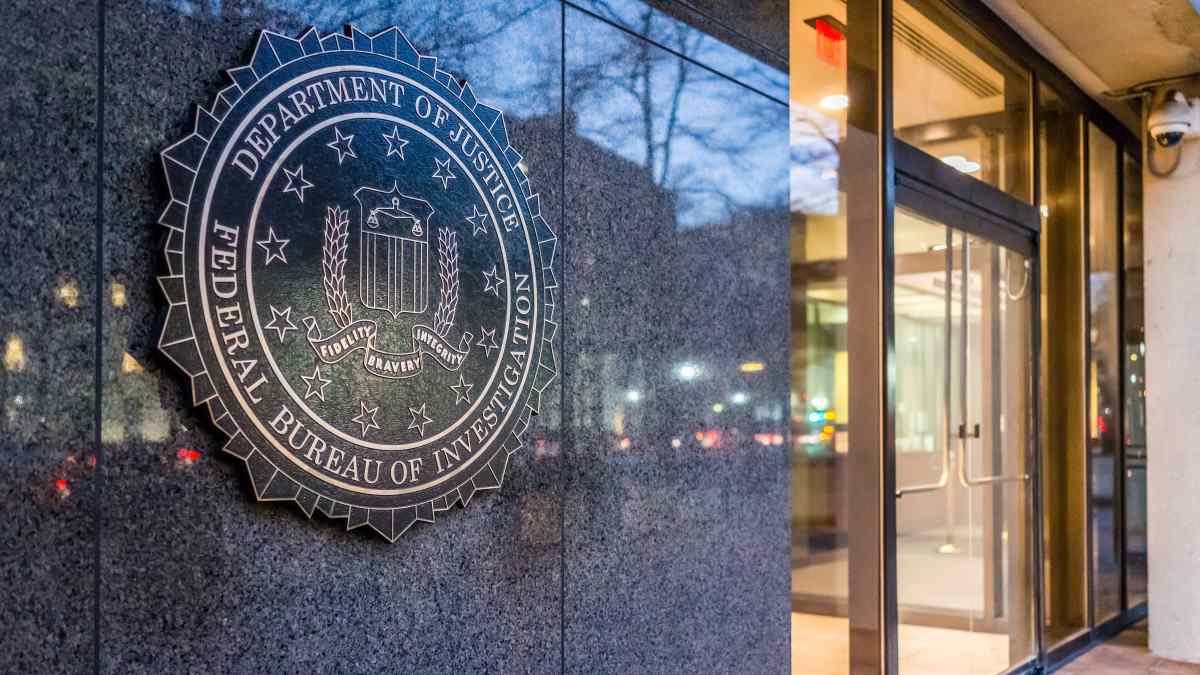 With just about two months until Election Day, the FBI created a Combating Foreign Influence guide to "educate the public" and political campaigns about disinformation, cyberattacks and "the overall impact of foreign influence on society," the agency announced on Thursday.
It's a small public showing for the lead agency responsible for investigating foreign influence operations. Earlier this month, FBI director Christopher Wray outlined a larger non-public effort from the FBI to combat foreign influence.
"I can't describe the full extent of our efforts because of important operational sensitivities," Wray said during an August 2 White House press briefing. "But our Foreign Influence Task Force works with FBI personnel in all 56 of our field offices. And, even as we speak, we've got open investigations with a foreign influence nexus spanning FBI field offices across the country. Make no mistake—the scope of this foreign influence threat is both broad and deep."
The FBI launched the Foreign Influence Task Force (FITF) a year ago. Today's announcement included a phone number and email address to report suspicious activity and the launch of the Protected Voices initiative with a dozen cybersecurity education videos aimed at political campaigns.
"Foreign influence operations—which include covert actions by foreign governments to influence U.S. political sentiment or public discourse—are not a new problem," the Bureau said in a statement explaining the new websites. "But the interconnectedness of the modern world, combined with the anonymity of the Internet, have changed the nature of the threat and how the FBI and its partners must address it. The goal of these foreign influence operations directed against the United States is to spread disinformation, sow discord, and, ultimately, undermine confidence in our democratic institutions and values."
Campaigns are urged to join InfraGard, a 22-year-old public-private information sharing partnership between the FBI and private sector designed to secure critical infrastructure. Bound by non-disclosure agreements, it's one of many efforts the bureau is making to establish strong relationships beyond government.
"Technology companies have a front-line responsibility to secure their own networks, products, and platforms," Wray said at the White House earlier this month. "But we're doing our part by providing actionable intelligence to better enable them to address abuse of their platforms by foreign actors. This year, we've met with top social media and technology companies several times. We've given them classified briefings, and we've shared specific threat indicators and account information, so they can better monitor their own platforms."
Last week, officials from FBI and DHS along with state election bodies met with Microsoft and Facebook to discuss coordination on combating foreign influence and election security. On the same day, top figures from tech firms including Facebook, Google, Microsoft, Snapchat and Twitter held an exclusively private sector meeting on the subject in San Francisco to prepare for the upcoming midterm elections.
That comes amid actions taken by Facebook and Twitter,which removed hundreds of accounts the companies say are tied to foreign influence campaigns.