Engineer took U.S. locomotive manufacturer's source code to China, prosecutors say
The indictment is only the latest accusation U.S. officials have made involving Chinese access to American secrets.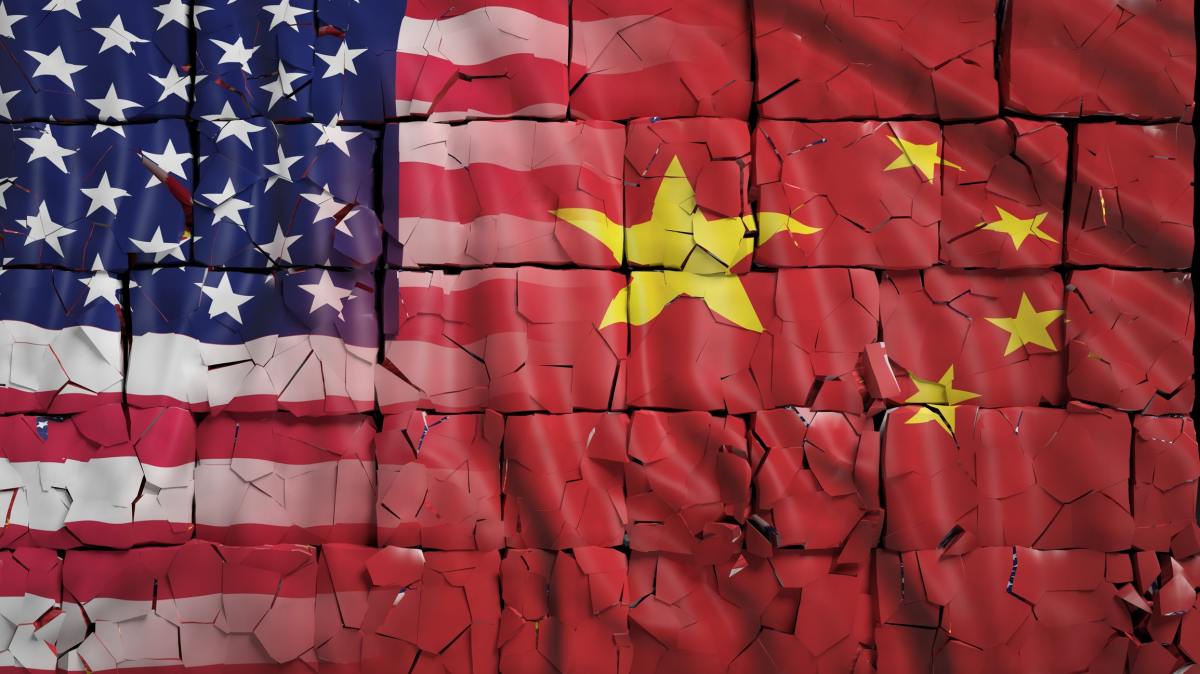 A former software engineer at a locomotive manufacturer in Illinois stole intellectual property from the company and took it to China, according to a U.S. Department of Justice indictment made public this week.
The 57-year-old engineer, Xudong "William" Yao, has been charged with nine counts related to the theft of trade secrets, the Department of Justice said Thursday. The indictment returned by the U.S. District Court for the Northern District of Illinois alleges a months-long scheme by Yao to steal more than 3,000 electronic files including source code, technical documents and other sensitive data from the unnamed manufacturing company.
Within two weeks of joining the company, located in suburban Chicago, in August 2014, Yao downloaded proprietary data detailing locomotive operating systems, according to the indictment. That activity continued for six months before Yao ultimately accepted a job at a company in China that made automotive telematics service systems, U.S. officials alleged.
Yao was fired from the Illinois company in February 2015. At that time, prosecutors say, he made copies of the stolen data while seeking employment elsewhere.
By July 2015, Yao had traveled to China to start working for the unnamed Chinese company, according to prosecutors. At the time he had in his possession nine complete copies of the U.S. company's "control system source code and the systems specifications that explained how the control system source code worked."
A grand jury returned the indictment in December 2017, but it was only unsealed this week. The reason for the delay was not immediately clear. A Department of Justice spokesperson did not return a request for comment.
The indictment is only the latest accusation U.S. officials have made involving Chinese access to American secrets. Earlier this year Kevin Mallory, a former CIA officer, was sentenced to 20 years in prison for passing American secrets to Chinese handlers. Ron Rockwell Hansen, a former Defense Intelligence Agency official, pleaded guilty to attempted espionage against the U.S. in March.
Last November, the Department of Justice established a task force dedicated to combating Chinese economic espionage. "Enough is enough. We're not going to take it anymore," then-Attorney General Jeff Session said in announcing the task force.
U.S. officials said they believe Yao currently lives in China. The U.S. and China do not have an extradition agreement, making it unlikely that Yao will see a U.S. courtroom. However, it is not unheard of for Chinese nationals living abroad to end up facing economic espionage charges in the U.S. Last October, an alleged Chinese spy was extradited from Belgium for allegedly stealing trade secrets from American aviation companies.
The full indictment is available below.
[documentcloud url="http://www.documentcloud.org/documents/6188849-Yao-Indictment.html" responsive=true]