Election security experts wonder what lies beyond 2018
Without legislation to solidify these newfound intergovernmental relationships, it's unclear if the developments will hold beyond this Election Day.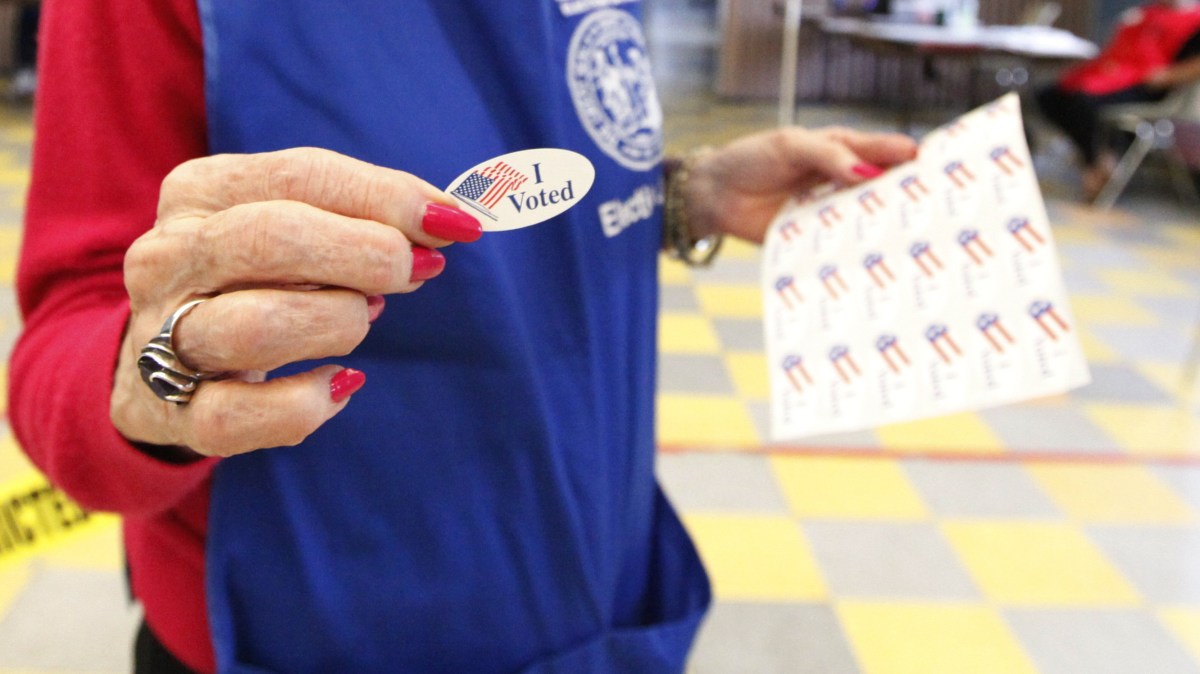 With just over a month until the midterms, election officials from across the country say they're more prepared to fend off election security threats thanks to increased partnerships with the federal government and financial assistance from Congress. But without legislation to solidify these newfound intergovernmental relationships, it's unclear if the developments will hold beyond 2018.
At a Wednesday summit on election preparedness hosted by the Election Assistance Commission, election officials from the local, state and federal levels touted the various ways they've boosted their security posture. Election offices have been devoting resources toward updating election software and equipment, securing voter registration systems, assessing their vulnerabilities, preparing for ballot audits and other practices.
Some of that work has been made possible by a $380 million grant that Congress appropriated earlier this year, under the Help America Vote Act (HAVA). Officials pointed to that as a good start, but some noted the need for a more consistent form of funding.
Further election security funding efforts have failed in Congress. Partisan disagreements hindered one attempt to provide an additional $250 million the recent HAVA funding. And the Secure Elections Act, which would provide for grant incentives to make security improvements, among other things, is stalled nearly 10 months after the original bill was introduced.
Sen. Amy Klobuchar, D-Minn, who sponsored the bill along with Sen. James Lankford, R-Okla., said that legislation is necessary to solidify that states aren't on their own in dealing with election threats.
"We are really dealing with a international threat, and it's not easy for a state, whether Arkansas or Maine or North Dakota to deal with that by themselves and that's why we are also looking at some of our rules and laws … and make sure if we're going to give money in the future, we at least have — I want to say in the nicest way — a carrot and not a stick tied to that funding," Klobuchar said.
But Sen. Roy Blunt, R-Mo. said that election-related legislation won't pass before the midterms, echoing comments Lankford recently made to The Hill. Blunt, who chairs the Senate Rules Committee, has voiced support for the bill, but said on Wednesday that it would only codify improvements that the election community has been making since 2016.
"I also believe that in this year's election, everything that Sen. Klobuchar and I would like to see happen by statute is basically happening," Blunt said at the summit.
A spokesperson for Blunt later clarified to CyberScoop that he was referring to the information sharing aspects of the bill, not the grants or other financial assistance measures.
"We are not going to get anything in law between now and Election Day, which probably makes it even more important that we immediately look back at this election and say, 'What happened that should have happened?'" Blunt said
State and local officials largely echoed that their election security posture has improved because of increased cooperation between them and the federal government. But action from Congress would be necessary for states to get more funding, which officials said they would need.
"We appreciate Congress and the EAC's efforts with these cybersecurity grants. We're viewing it as a down payment, if you will, because there's a lot of work that's still ahead of us," said Joe Rozell, the elections director in Oakland County, Michigan.
Jim Condos, Vermont's secretary of state, highlighted the difficulty for election offices to keep up with their improvements beyond 2018 without a dedicated funding stream.
"What we do need is ondoing, sustainable funding resources to do the job that we have to do in this new world that we're in," Condos said, adding that his comments didn't represent the views of the National Association of Secretaries of State, which he heads. "The states will have a difficult time meeting this challenge if we have to depend on once every 10 or 15 years getting a lump sum."
Securing more funding before the election in November would likely be seen as a nominal victory, given that it is weeks away. States and localities would need time to plan what they would do with any new money. It's not clear if or when Congress will pitch in again.