Democrats ask Trump administration to publish 2018 election security report
2018 midterm security efforts have been hailed as a success, but some lawmakers are calling for a public report on that work in the interest of transparency.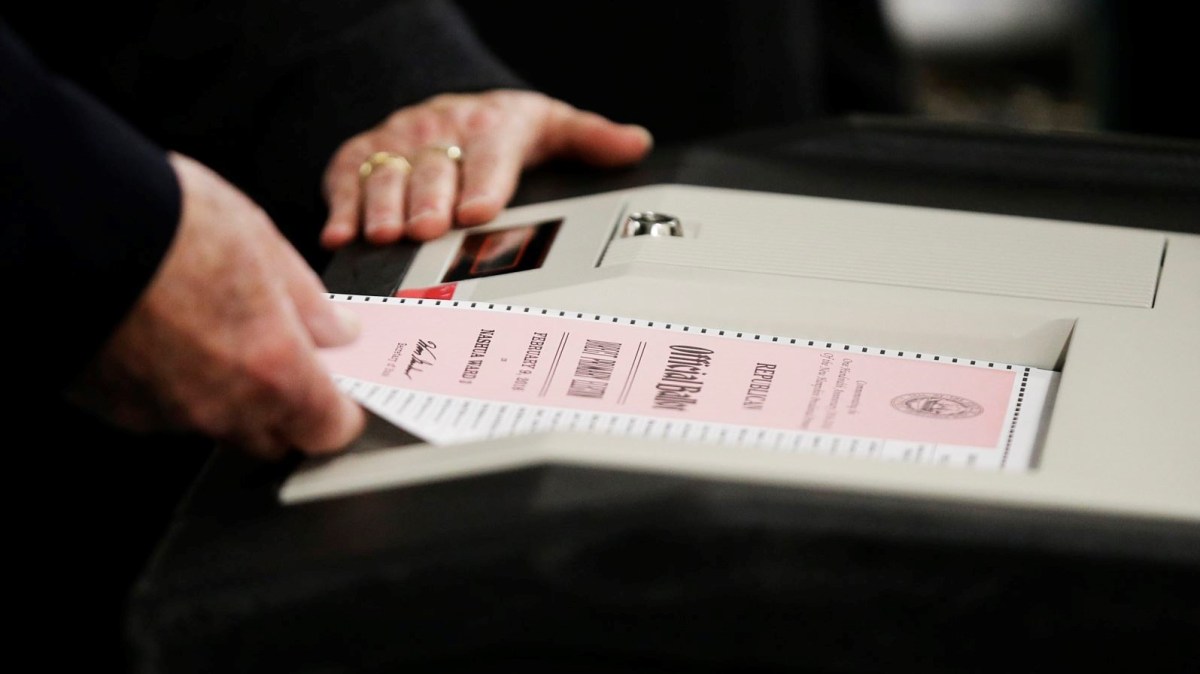 Democratic lawmakers are calling on the Trump administration to release a public report on efforts to secure the 2018 midterm elections so the country can learn what worked and what didn't.
"It's important for the public to have confidence in our election systems," Rep. Jim Langevin, D-R.I., told CyberScoop Wednesday. "In order to have confidence, I think there has to be transparency."
The departments of Homeland Security and Justice on Feb. 4 sent a classified report to President Donald Trump assessing foreign attempts to interfere in the 2018 midterms. Officials found no evidence that foreign operatives had a "material impact on the integrity or security" of election or campaign infrastructure used in the midterms, according to a statement summarizing the report.
That terse statement is insufficient for lawmakers like Langevin. In the interest of transparency and making improvements, they say, the administration should publish an assessment of security in the 2018 midterms. A redacted version of the classified report could add to Americans' knowledge of the election-security landscape without revealing sensitive information, legislators argue.
Virginia Sen. Mark Warner, the top Democrat on the Senate Intelligence Committee, has urged the administration to show "more transparency on how our democracy is being targeted by our adversaries," adding that "a classified report and a short press release with no details isn't nearly good enough."
The multiagency operation to protect the midterms, which included disseminating intelligence to election officials and deterrence measures from U.S. Cyber Command, has largely been hailed as successful by lawmakers and administration officials. DHS officials have publicly detailed their midterm security preparations, including at a House Homeland Security Committee hearing Wednesday. But some Democratic lawmakers want the administration to go further.
An aide to Sen. Ron Wyden, D-Ore., told CyberScoop there should be a public report on the midterm security protections in the interest of transparency and better securing election systems.
For his part, Sen. Mike Rounds, R-S.D., said there should be as much information released to the public as possible on the security of the midterms but that "security considerations will limit the dissemination of some information so that, among other things, we don't compromise defense of our future elections."
A spokesman for the White House National Security Council referred questions on whether the administration will release an unclassified version of the report to DHS. A spokesman for the department referred CyberScoop back to the DOJ-DHS statement released last week.
"While the report remains classified, its findings will help drive future efforts to protect election and political/campaign infrastructure from foreign interference," the statement reads.
There is no evidence that anything on the scale of the Russian hacking and information operations against the 2016 U.S. presidential election took place in 2018. The election season did not pass without a significant hacking incident, however.
In December, the National Republican Congressional Committee revealed that it had been hacked in the months prior to the midterm vote. The breach compromised thousands of committee emails and appeared to be the work of a sophisticated actor, a person familiar with the matter told CyberScoop.
As foreign adversaries continue to target U.S. political organizations, building on recent improvements in election security is imperative, U.S. officials and lawmakers say.
U.S. officials were "better prepared and better coordinated" in their election security work in 2018 compared with 2016, but "there is still more that can and should be done," Langevin said.
Despite the 35-day partial government shutdown in December and January, which stalled some election-security measures, efforts to protect the 2020 presidential vote are well underway. Earlier this month, U.S. intelligence and DHS officials held a classified threat briefing for state election officials in preparation for 2020.
Chris Krebs, director of DHS's Cybersecurity and Infrastructure Security Agency, told lawmakers at the Homeland Security Committee hearing Wednesday that his agency plans to focus on continuing to forge closer ties with state and election officials ahead of next year's elections. Among other preparations, Krebs said the department would host another tabletop election-security exercise this summer with state and local officials.