Justice Department adds fellowship program to boost legal efforts against cybercrime
U.S. prosecutors are keeping busy with ransomware attacks, money laundering and similar issues.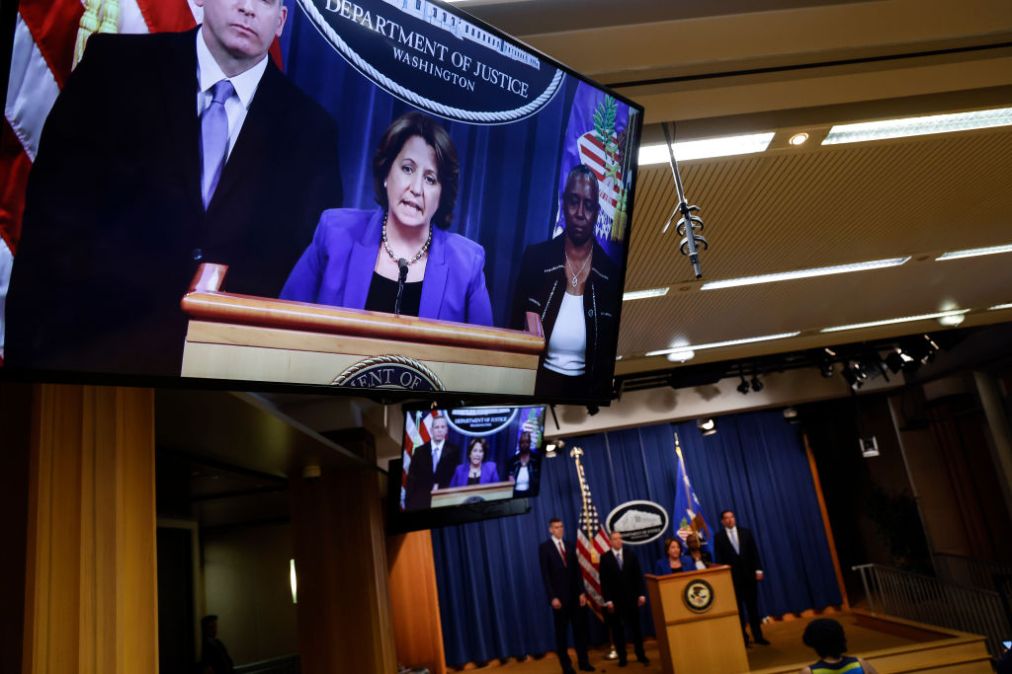 The Justice Department is launching a fellowship program designed to develop legal talent to deal with the increasing cyber threats to national security.
"As we have witnessed this past year, cyber threats pose a significant and increasing risk to our national security, our economic security, and our personal security," Deputy Attorney General Lisa Monaco said in a statement. "We need to develop the next generation of prosecutors with the training and experience necessary to combat the next generation of cyber threats."
The fellowship is the next step in the Justice Department's efforts to ramp up U.S. legal action against cybersecurity threats. Monaco in June issued a memo to U.S. prosecutors throughout the nation requiring them to notify department officials of urgent ransomware reports. The agency also launched a four-month review in May of its cybersecurity strategy in light of recent hacking campaigns by foreign adversaries, including Russia and China, as well as the uptick in ransomware attacks by cybercriminal groups.
"We have got to get innovative and aggressive and we have to work collaboratively and cooperatively with our partners and with the private sector if we are going to keep pace with what the malicious actors are doing," Monaco said at the time.
Fellows of the new program will rotate through different departments to work on cases that "prosecute state-sponsored cyber threats; transnational criminal groups; infrastructure and ransomware attacks; and the use of cryptocurrency and money laundering to finance and profit from cyber-based crimes," according to a news release.
The Justice Department has also accelerated efforts over the past year to use its legal authorities to work alone and with international law enforcement to take out hackers' infrastructure and online marketplaces that facilitate cybercrime.