DHS nominee Kirstjen Nielsen gets committee nod 11-4
The nomination now moves onto the full Senate despite concerns from Democrats on the committee.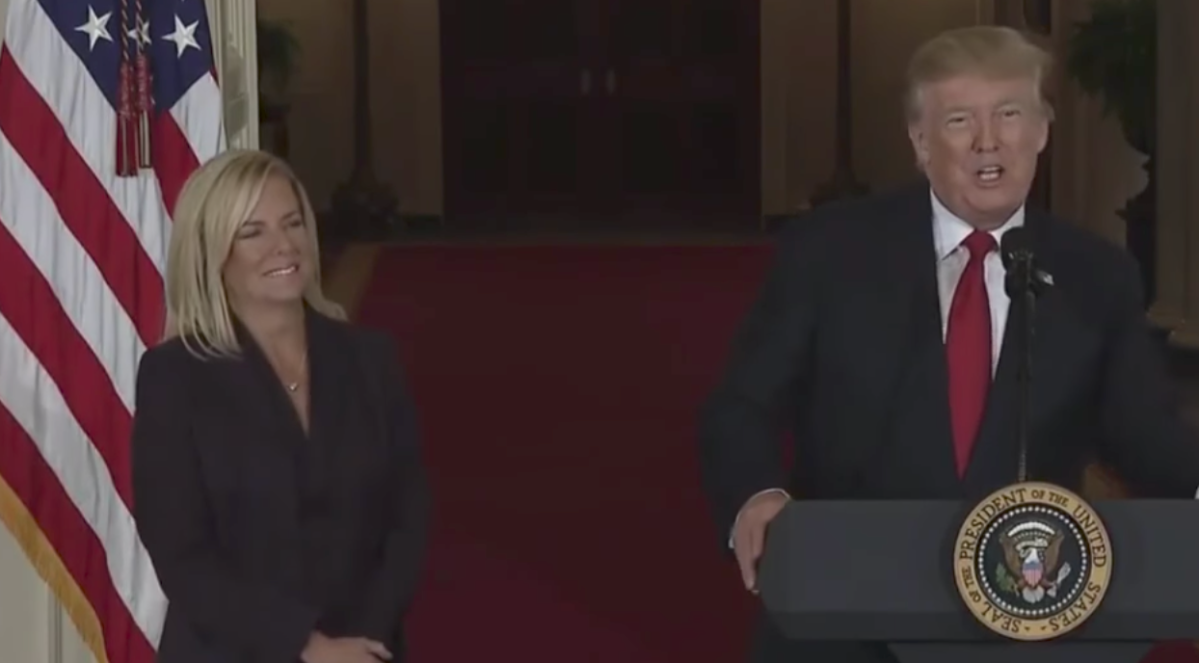 The Senate Homeland Security and Governmental Affairs Committee voted 11-4 Tuesday to advance the nomination of Kirstjen Nielsen as the next secretary of Homeland Security, despite Democratic concerns about her experience, doubts about her independence from the White House and ethics questions from a nonprofit watchdog group.
The nomination now moves onto the full Senate, and sources tell CyberScoop that Republican leaders want a floor vote before the Thanksgiving recess starts Friday.
Four senators voted against advancing the nomination: Tom Carper, D-Del., Kamala Harris, D-Calif., Maggie Hassan, D-N.H. and Gary Peters, D-Mich.
All four were signatories — along with Sen. Heidi Heitkamp, D-N.D. — on a letter last week calling for a second hearing where Nielsen could answer additional questions about her experience and independence from the White House.
The letter followed a Washington Post report that Nielsen's current boss, White House Chief of Staff John Kelly, had tried to bully acting DHS Secretary Elaine Duke into ending a special immigration status given to undocumented migrants from countries torn apart by war or natural disaster.
The Post reported that Duke — a well-respected career official and DHS veteran who holds the Senate-confirmed post of deputy secretary — had threatened to resign, highlighting concerns about Nielsen's relative lack of senior leadership experience.
Carper raised the experience issue again at Tuesday's committee meeting, to explain why he was voting against her confirmation. He said he hoped to meet with the nominee again, to see if she could assuage those concerns.
In a statement, Harris said her vote was driven by her concerns about Nielsen's role in the administration's controversial immigration policies, like the travel ban.