Senate Dems want second confirmation hearing for DHS secretary nominee Nielsen
Democrats on the Senate Homeland Security and Government Affairs Committee have questions after a report that the acting DHS secretary was being pushed out.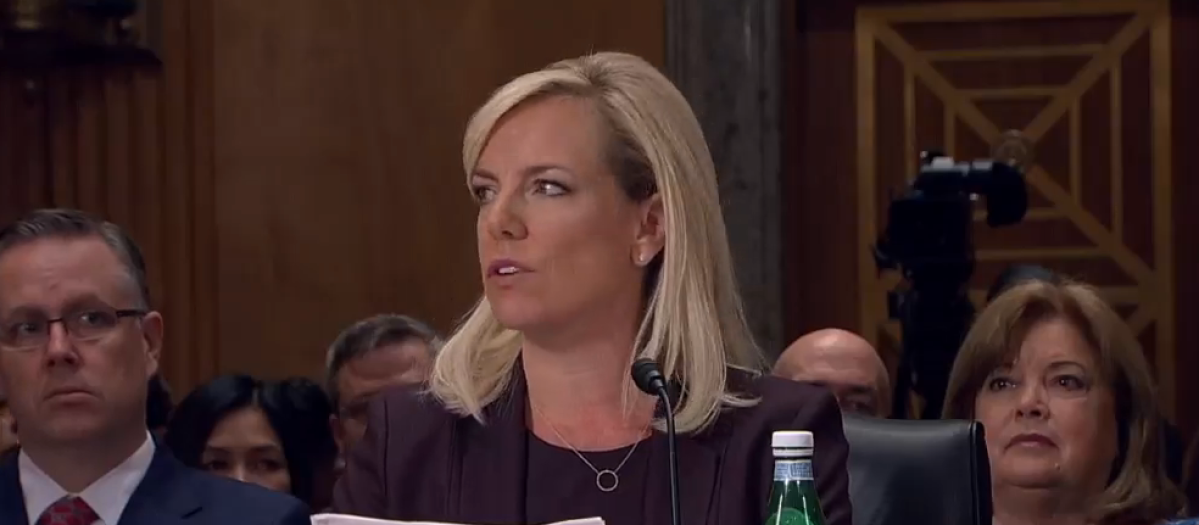 Democrats on the Senate Homeland Security and Governmental Affairs Committee are calling for a second hearing for Homeland Security secretary nominee Kirstjen Nielsen after revelations of political interference in immigration decisions and resignation threats from the acting DHS secretary.
In a letter to committee Chairman Ron Johnson, R-Wis., Democratic members cite a Washington Post story saying that John Kelly, the former DHS secretary and current White House chief of staff, tried to bully acting secretary Elaine Duke into ending a special immigration status called TPS — designed to protect undocumented migrants from being deported to countries torn apart by wars or natural disasters.
Duke, a highly experienced Senate-confirmed official who is well-liked within the department, threatened to resign, the Post reported.
The confirmation process is being closely watched in the cybersecurity policy circles because of the departments key role in defending federal IT networks and America's vital industries from online attack by hackers, cyberspies and digital crooks.
"In the light of [the Washington Post] report," write Sens. Tom Carper, D-Del., Kamala Harris, D-Calif., Maggie Hassan, D-N.H., Heidi Heitkamp, D-N.D., and Gary Peters. D-Mich., "we respectfully request that Ms. Nielsen be required to return to the committee and answer questions under oath about these concerning allegations."
They particularly highlight concerns about Nielsen's lack of senior management experience in view of Duke's reported resignation threat.
"As members of the committee questioned Ms. Nielsen about her ability to manage 240,000 DHS employees, we did so under the assumption that Acting Secretary Duke would be returning to her role as Senate-confirmed deputy DHS secretary … [and] chief operating officer, a position critical to running such a large organization and addressing the myriad of management challenges with DHS."
But now, they continue, with Duke reportedly considering resignation, "committee members should be given the chance to re-visit Ms. Nielsen's management qualifications in a formal hearing setting." They say they also want to ask her about political pressure from the White House on TPS and other immigration issues.
The call for a second hearing is the latest stumbling block on Nielsen's path to confirmation, which conventional wisdom painted as a formality as recently as Wednesday, when she ably fielded largely tame questions during her nomination hearing.
A committee vote to advance the nomination to the full Senate was originally slated for just 24 hours after the hearing. But at the business meeting on Thursday which the vote had been scheduled for, Johnson said committee members had submitted nearly 200 questions for the record following the hearing the previous day. To give the nominee a chance to answer, he said, the vote would be postponed until Monday at the earliest.
A committee spokeswoman responded to a request for comment Friday by telling CyberScoop: "Ms. Nielsen is in the process of answering questions for the record that address a wide array of issues. The committee plans to consider her nomination on Tuesday morning."
You can read the full letter below.
[documentcloud url="http://www.documentcloud.org/documents/4192977-171109-LettertoHSGACLeadershipNielsenHearing.html" responsive=true]