Here's what the military's 'flight simulator' for cyberwarfare might look like
The project is meant to make it easier for military leaders and soldiers to conceptualize how they can both deploy cyber capabilities and defend against digital attacks.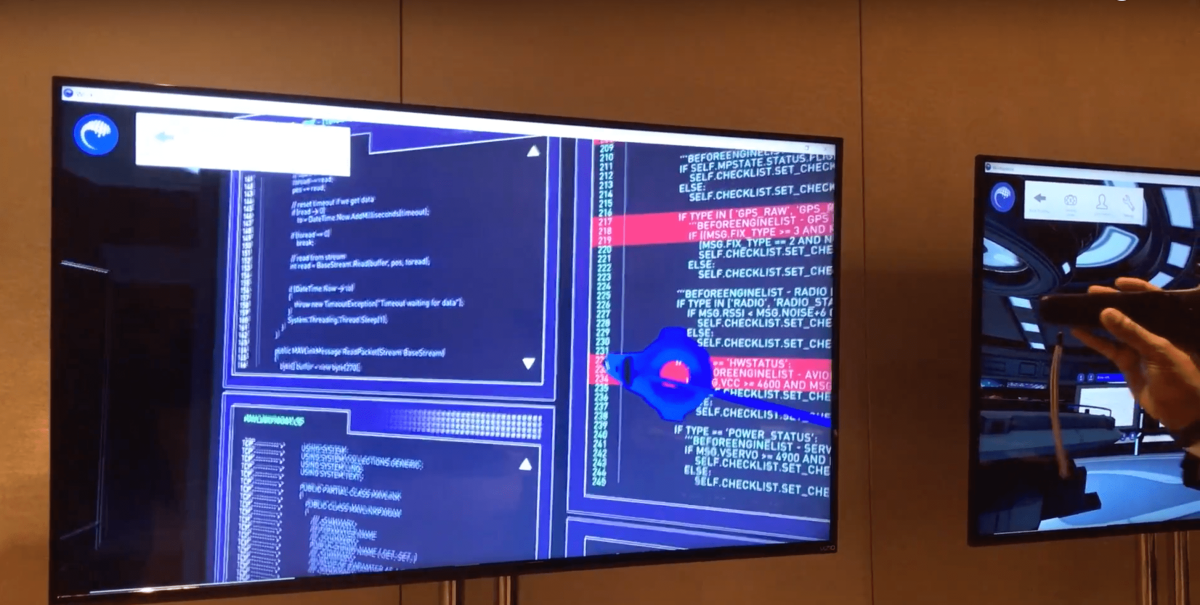 The U.S. Army is experimenting with all different types of training for its cyber commands, including the creation of virtual classrooms for its "cyberwarriors."
Next week, the military will host its second industry day to hear private companies pitch their ideas for an open contract to develop the persistent cyber training exercise, or PCTE.
The industry day — planned for next week in Orlando, Florida — will offer a view of how the military might one day educate future U.S. Cyber Command recruits. Recently ordered to be raised to its own unified combatant command, Cyber Command is an increasingly powerful and influential military component involved in both offensive and defensive cyber-operations.
When the U.S. Army's Program Executive Office for Simulation, Training, and Instrumentation (PEO STRI) originally issued a request for information about the PCTE nearly two years ago, it was described as: "a training platform that allows cyber mission forces (CMF) to train in emulated network environments … [which] will largely focus on integration of available applications, enabling increased automation to ultimately support multiple simultaneous training events."
"At maturity, the DoD joint PCTE will be a constellation of federated, interoperable common training capabilities enabling full spectrum training from individual competencies to the team, unit, group and force training, exercises, TTP development and mission rehearsal," the RFI reads.
On Tuesday, CyberScoop tested one PCTE demo developed by Raytheon, which leveraged virtual reality software and hardware to provide the sort of vaguely defined interconnected "mission rehearsal" platform that the military is calling for. While this demo relied on the use of a HTC Vive headset, other hardware could be introduced depending on the exercise, including a mouse or keyboard, a spokesperson said.
The demo, seen below, was primarily intended to show how a cadet could learn about and then remediate a distributed denial of service (DDoS) attack, which in this scenario, had eliminated communications between a drone and other vehicles in a faux battlefield.
The actual environments within this virtual training zone are highly customizable, according to Raytheon Intelligence, Information and Services (IIS) Capture Manager Howard Miller, in order to train for different scenarios or remotely collaborate on a mission.
In addition to training, the PCTE demo appeared to offer a virtual planning area for commanders to coordinate and draw up strategies. Inside the headset, users can view data and other intelligence loaded by mainstream cybersecurity software products, including a map similar to the Norse Attack Map.
The project is meant to make it easier for military leaders and soldiers to conceptualize how they can both deploy cyber-capabilities and defend against digital attacks, said Bill Leigher, director of Government Cyber Solutions.
"It's like a flight simulator for cyber," described Leigher, who said the product if purchased would make it the first of its kind in the military.
"We conceptualized this based on our experiences but not all the requirements are clear yet," Leigher said.
Leigher and Miller explained that the PCTE is just one component of what will likely be a larger educational effort for U.S. Cyber Command that may one day be combined with training ranges located within or near U.S. military bases.
Similar to the PCTE, the development of these ranges is a work in progress. Raytheon has no active contracts for cyber-ranges, but has plans to attend future industry days.
The first PCTE industry day took place in November 2016. Since then, the project has caught the eye of more than a dozen defense contractors, including a variety of companies like ManTech, Raytheon and Lockheed Martin.
Moving forward, the development of the PCTE could be an indicator for how the Army is thinking about training requirement for the next generation of operators; each of whom will face a dynamically different mission than hackers working at the NSA, an agency tasked with covertly collecting signals intelligence.
"Joint task force commanders are challenged to think about how cyber fits in," said Leigher, "and so one of the things I think this is going to drive is tactics, techniques and procedures. It's going to help develop standards for how to react to certain situations."