CrowdStrike stock skyrockets on first day of Nasdaq trading
The California-based company traded at $63 per share, nearly double its IPO price.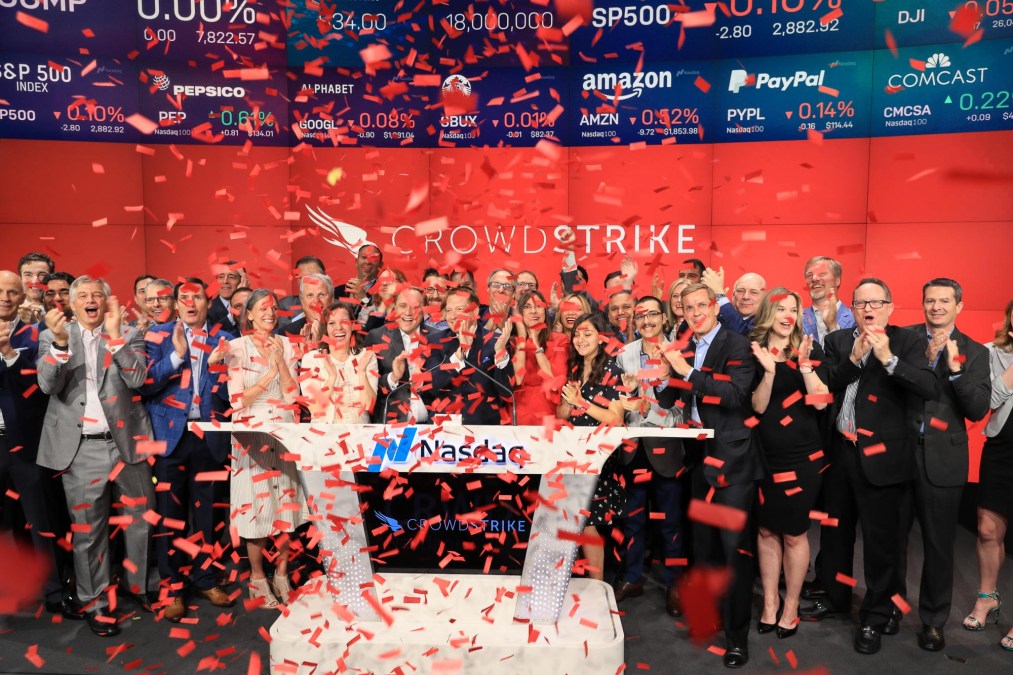 You can bet CrowdStrike executives hope the company has more days like Wednesday.
The security vendor's market value exceeded $12 billion on its first day of trading on the Nasdaq under the ticker symbol "CRWD." That's almost four times the company's valuation in June 2018 when it raised $200 million in its last private round, good enough for a $3 billion valuation. The California-based company traded at $63 per share, nearly double its IPO price of $34.
The big money was enough to attract attention from industry experts like Kelly Shortridge, vice president of product strategy at the vendor Capsule8 and an information security behavioral economist, who spent the day watching the ticker.
Founded in 2011, CrowdStrike provides endpoint protection, threat intelligence and incident response services. Customers include HSBC, Google and Amazon Web Services, though U.S. government agencies and political organizations also have worked with the firm. It's perhaps best known for investigating the 2016 data breach at the Democratic National Committee, an incident it blamed on Russian intelligence-affiliated groups.
The company filed its IPO paperwork in May.
Competitors include FireEye, Palo Alto Networks and Symantec, though CEO George Kurtz previously told CNBC CrowdStrike is distinct from other companies because of its approach to cloud technology.
"There's been no Salesforce of security," he said. "And we think we've taken the right approach and created the right architecture to be that fourth pillar of cloud computing."
Despite losing $140 million last year, according to its IPO filing, CrowdStrike's sales are on the rise. It reported about $95 million in revenue for the first quarter of 2019, roughly double the sales figures from the same time last year.
Under CrowdStrike's stock structure, its executives, directors and current investors will control about 75 percent of the company after the IPO, according to Bloomberg.