State Department's top cyber diplomat announces departure
Chris Painter, who was first appointed as the department's coordinator for cyber issues by former Secretary of State Hillary Clinton in 2011, will depart by August.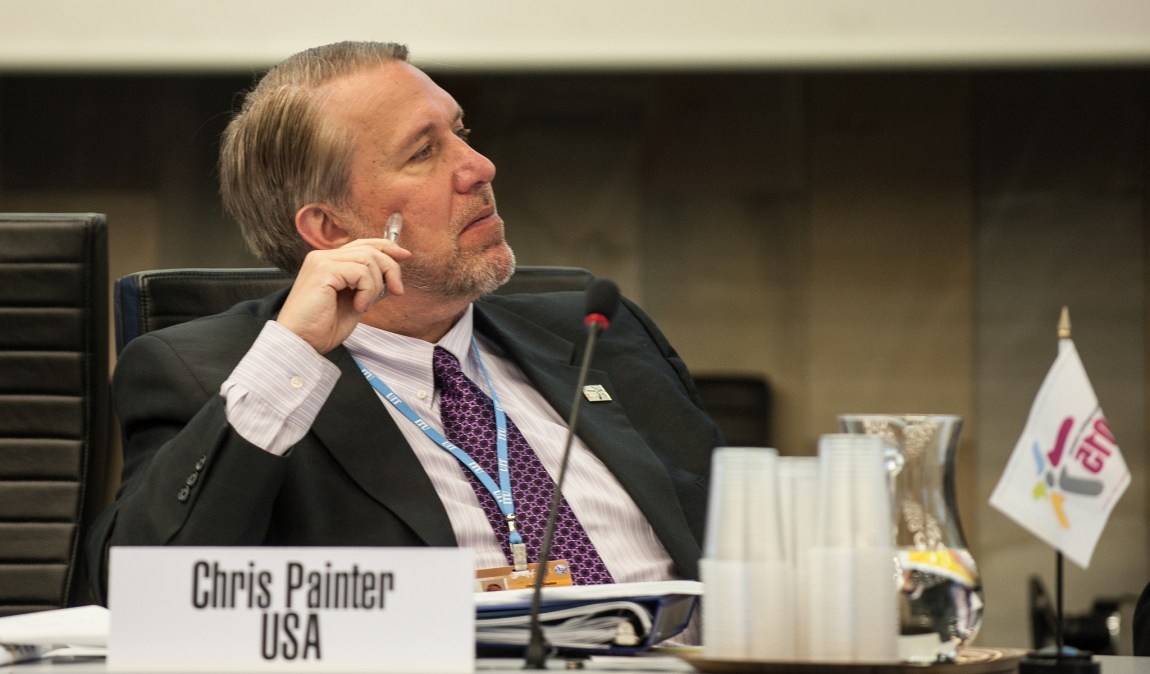 Chris Painter, the State Department's lead cyber diplomat for the past six years, is leaving at the end of this month.
Painter, who was first appointed as the department's coordinator for cyber issues by then-Secretary Hillary Clinton in 2011, led the United States' cybersecurity diplomatic efforts, including representing the U.S. in bilateral meetings around the globe.
Last month, he traveled to Israel to announce a cyber domain partnership between Israel and the United States. He's worked to promote international cyber norms and represented the State Department on sensitive operations and responses to international threats.
Prior to his work in the State Department, he served in the White House for two years as the senior director for cybersecurity at the National Security Council. That was preceded by 19 years at the Department of Justice under Presidents George W. Bush, Bill Clinton and George H.W. Bush.
Painter served during an epochal shift in the cyber domain including the launch of the PATRIOT Act, which Painter was known to defend early in the Bush administration.
Fans of cyber history will remember that Painter prosecuted Kevin Mitnick, one of the most famous hackers of the 1990s. In 1999, then-Assistant U.S. Attorney Painter called him "a danger to the community" because of "a countrywide hacking spree." Painter would become a high-ranking U.S. official, while Mitnick went on to be a bestselling author and security consultant.
It was Painter's prosecution that famously convinced a U.S. federal judge that Mitnick could start a nuclear war by whistling into a pay phone. Mitnick served five years in prison.
With Painter leaving, Secretary of State Rex Tillerson is considering closing the department's Office of the Coordinator for Cyber Issues, according to Politico.
Michele Markoff, Painter's deputy, has worked at State on the issue since 1998, including the first ever bilateral agreement on confidence-building in cyberspace with Russia in 2013. Prior to that, her career was focused on nuclear arms control as well as Russian and Chinese military affairs. If the office stays open, Markoff is an obvious choice to fill Painter's shoes.