Security experts urge Fick's speedy confirmation as first U.S. cyber ambassador
Supporters called Nate Fick a seasoned cybersecurity leader who is not afraid to take controversial positions.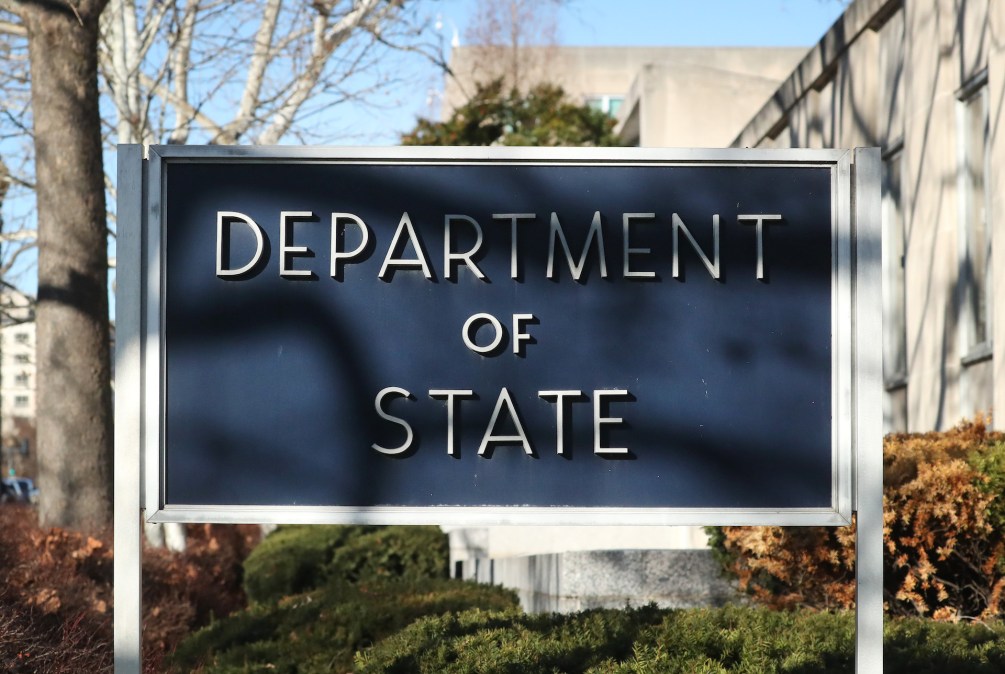 A bipartisan group of 106 national security experts, former government officials and industry leaders sent the Senate Foreign Relations Committee a letter Tuesday endorsing Nate Fick to serve as the State Department's first ambassador at large for cyberspace and digital policy, according to a copy of the letter obtained by CyberScoop.
"The new ambassador will need the ability to build diverse sets of economic, military, and political coalitions to advance our national interests and help protect our nation in the cyber domain," said the letter, which was sent a day ahead of Fick's committee nomination hearing on Wednesday. "Nate has lived these challenges personally as a warfighter, policy expert, and business executive, and he is an inspiring leader and a galvanizing communicator."
The letter emphasized the cyberthreats the U.S. faces and said Fick's unique resume will be valuable for an ambassador who will need to focus on "building bridges across borders, and with private industry as well, and can likewise help our government get tough on its adversaries as we seek to establish real deterrence in cyberspace."
Signatories include Keith Alexander, the former director of the National Security Agency; Dmitri Alperovitch, chairman, Silverado Policy Accelerator; Robert J. Butler, a former deputy assistant secretary at the Defense Department; Richard Danzig, former secretary of the Navy; Paula Dobriansky, a former under secretary at the State Department; and several cybersecurity company officials, among many others.
"Timely Senate action on this nomination is important given the growing range of threats se fact in the cyber domain including from nations like China, Russia, Iran, and North Korea, as well non-state and state-affiliated actors like the Russia ransomware gangs," the letter's organizer, Jamil Jaffer, told CyberScoop. Jaffer is the founder and executive director of the National Security Institute at George Mason University Law School and previously served as chief counsel of the Senate Foreign Relations Committee.
If confirmed, Fick will step into a role overseeing three policy channels dedicated to cyberspace security, communications and information and digital freedom. The Bureau of Cyberspace and Digital Policy that Fick would take over is an expanded effort that builds on what had been a smaller and more diffuse cybersecurity portfolio at State. The bureau now has about 60 employees and will add 30 more across this year.
While the State Department has been focused on countering Russian aggression in cyberspace, former State Cyber Ambassador Chris Painter told CyberScoop it is imperative that Fick be confirmed quickly because of the increasing cyberthreats related to the Ukraine war. He said it has been two years since a high-level official has overseen State's cyber portfolio and that's too long a time to have a vacancy, especially when the U.S. faces urgent cyberthreats.
"The world is looking for the U.S. to engage in and lead and partner with them on things like building collective action against shared threats," Painter said. "Those threats are only magnified [now] and it's not the kind of thing where we can just sit on our hands and wait."
Painter pointed to the possibility of Russian cyber reprisals against the U.S. and other countries that have supported Ukraine. "It makes a difference to have a politically appointed person [at the helm of State's cybersecurity efforts] who can really do a lot more frankly and gets a lot more oomph to them."
He said that Fick's existing relationships with National Cyber Director Chris Inglis and Cybersecurity and Infrastructure Security Director Jen Easterly also will be assets.
Fick's recent effort leading a Council on Foreign Relations (CFR) task force report focused on cyberspace foreign policy for a fragmented internet impressed CrowdStrike founder Dmitri Alperovitch, who now runs the Silverado Policy Accelerator.
Alperovitch said the CFR report's "prominent declaration that the free and open internet, the idea that the US has been promoting for 30 years, is dead" impressed him not only because he thinks it reflects the current reality, but also because it shows Fick is "clearly not afraid of taking somewhat controversial positions."
He said that Fick's experience as the CEO of the cybersecurity company Endgame will be particularly helpful in the State role since the firm was a major player working on both offensive and defensive cybersecurity strategies.
"He certainly understands both sides of the aisle in cyberspace," Alperovitch said. "Nate is a great combination of policy chops, national security and cybersecurity industry experience."
Alperovitch told CyberScoop the State Department needs a strong leader to ensure "our allies are continuously pushing back against greater entanglements with China" and ensuring that other nations are reducing "their dependence on technologies like [Chinese technology company] Huawei. You need an ambassador level position at State to continuously push that message."
The State Department decided to keep staffers focused on what's known as "online freedom" in the existing Bureau of Democracy, Human Rights and Labor, according to a source with direct knowledge of the cyber bureau's evolution. That fact has led to a general sense of unease in the online freedom community, which is concerned about how much attention the new cyber ambassador will pay to its issues.
While the U.S. still has a long way to go to perfect its cybersecurity posture, "hard cyber issues" should not overshadow equally important digital freedom and digital economy efforts, Graham Brookie, the director of the Atlantic Council's Digital Forensic Research Lab, told CyberScoop.
"The two other policy areas, digital economy and digital freedom, are where we have the least formulated policies, and the most amount of opportunity for leadership around the world," Brookie said. "So, making sure that we have a coherent approach to all three at once and explicitly showing how they're connected to each other and mutually reinforcing each other is a major opportunity for United States."