Biden campaign hires ex-White House official Chris DeRusha as CISO
Chris DeRusha served as a White House cybersecurity adviser when Biden was vice president.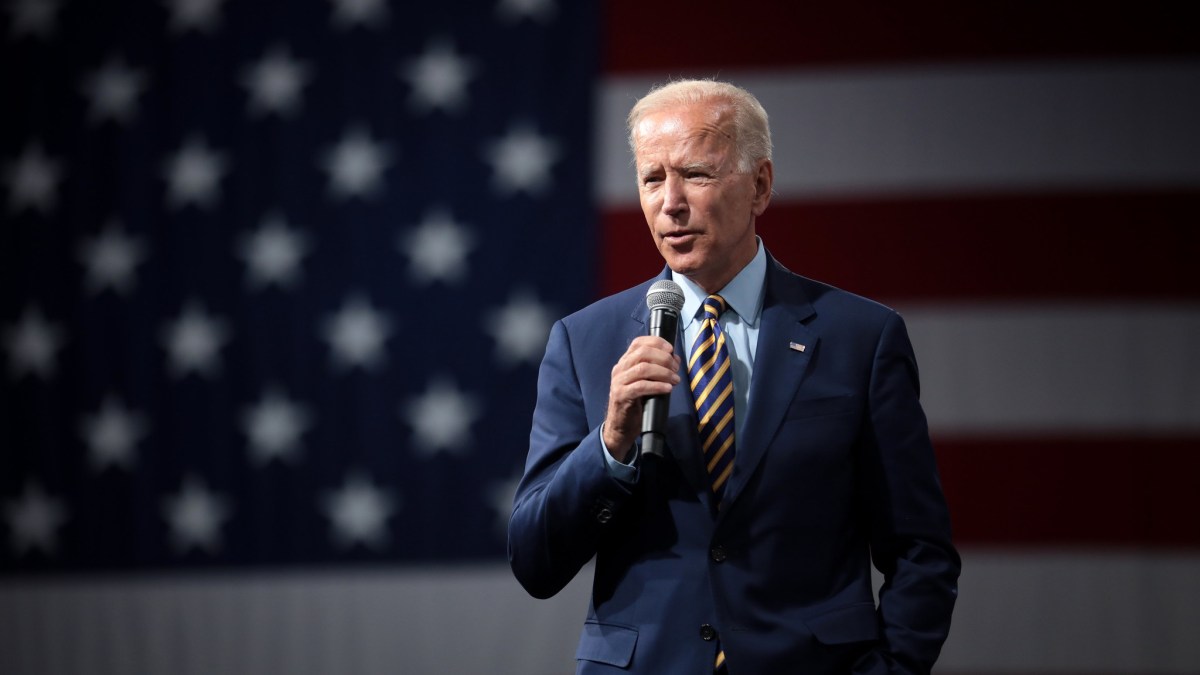 Joe Biden, the presumptive Democratic nominee for president, has turned to a former White House cybersecurity official to protect the campaign's networks from hackers.
Biden's campaign said Friday it had hired Chris DeRusha, who served as a White House cybersecurity adviser when Biden was vice president, as the campaign's chief information security officer. DeRusha, who has also held cybersecurity positions with the State of Michigan, the Department of Homeland Security and Ford Motor Co., will be charged with safeguarding the campaign's digital assets in an election that U.S. officials expect to draw continued foreign interference.
The Biden campaign has also hired software engineer Jacky Chang as its chief technology officer. Chang worked as a technologist for the Democratic National Committee and for Hillary Clinton's 2016 presidential campaign.
"Biden for President takes cybersecurity seriously and is proud to have hired high quality personnel with a diverse breadth of experience, knowledge and expertise to ensure our campaign remains secure," the campaign said in a statement. "Jacky and Chris will be central to strengthening the infrastructure we've built to mitigate cyber threats, bolster our voter protection efforts and enhance the overall efficiency and security of the entire campaign."
The hiring of DeRusha and Chang underscore the key role that cybersecurity now plays in political campaigning. After Russian hackers breached the Democratic National Committee's servers in 2016, and leaked emails to undermine Clinton's candidacy, the DNC hired former Yahoo CISO Bob Lord to protect its networks and train staff to spot malicious activity.
The Trump campaign declined to discuss its approach to cybersecurity. "We don't discuss our cybersecurity efforts, but we take it seriously," a Trump campaign official told CyberScoop.
The Biden and Trump campaigns have already had to deal with foreign hacking attempts. In June, Google reported that Chinese government-linked hackers had targeted Biden staffers, while Iran-linked computer operatives had gone after Trump staffers. There is no evidence that the hacking was successful, Google said.
"As security continues to become a paramount issue throughout the election cycle, every political campaign needs a CISO — this a major step in the right direction," said Mick Baccio, who was CISO for Pete Buttigieg's presidential campaign.
"This isn't Chris' first rodeo — he's incredibly sharp, and knows where to focus," added Baccio, who is now a security advisor at cybersecurity company Splunk. "I applaud the Biden campaign for hiring him and hope to see this as the new normal for campaigns across party lines."
A DNC spokesperson said the committee would continue to work closely with the Biden campaign on cybersecurity. "Now more than ever we need to be on high alert in guarding from attacks," the DNC spokesperson said.
The Washington Post was first to report on the hiring of DeRusha and Chang.