Biden's budget seeks increase in cybersecurity spending
President Biden's budget proposes making technology investments across the federal government and to implement his cyber strategy.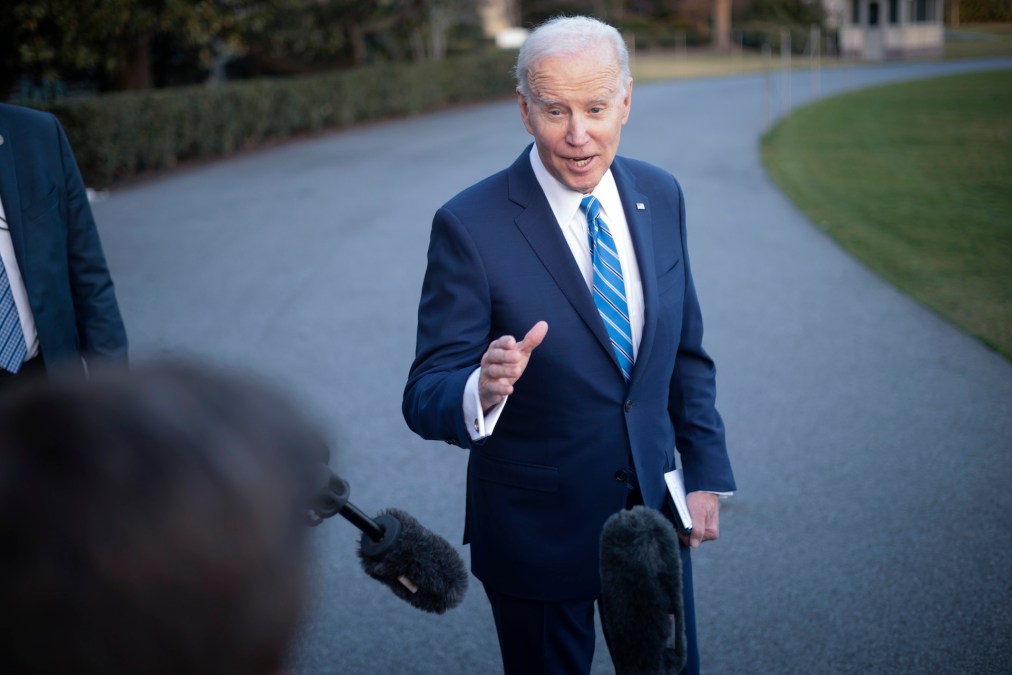 President Biden's budget proposal for fiscal year 2024 calls for wide-ranging investments to boost the cybersecurity resilience of the U.S. government and to implement his recently released cyber strategy, which calls for a whole-of-government approach to boosting U.S. digital defenses.
With Republicans in control of the House of Representatives, Biden's budget has no chance of being passed into law. Instead, the proposal released Thursday represents a signaling document ahead of what is likely to be a bitter negotiation between Republicans and Democrats over government spending levels.
In a message to Congress accompanying the proposal, President Biden said, "this Budget cements our commitment to confronting global challenges and keeping America safe," including by advancing cybersecurity.
Biden's budget proposes boosting cybersecurity-focused programs across a range of agencies.
The Cybersecurity and Infrastructure Security Agency would get a total of $3.1 billion, an increase of $145 million compared to last year. That includes $98 million to implement the Cyber Incident Reporting for Critical Infrastructure Act and $425 million to improve internal cybersecurity and analytical capabilities.
The budget would aims to improve the Federal Bureau of Investigation's ability to carry out cyber-focused investigations via an additional $63 million for "more agents, enhanced response capabilities, and strengthened intelligence collection and analysis capabilities."
"These investments are in line with the National Cybersecurity Strategy that emphasizes a whole-of-nation approach to addressing the ongoing cyber threat," the budget notes.
The budget also requests a significant amount to support Ukraine's digital defense, requesting$753 million "for Ukraine to continue to counter Russian malign influence and to meet emerging needs related to security, energy, cybersecurity, disinformation, macroeconomic stabilization, and civil society resilience."
The budget would provide an additional $200 million for the Technology Modernization Fund, which provides investments aimed at delivering "excellent, equitable, and secure
services and customer experience by identifying opportunities to leverage technology across agencies and investing in IT modernization, cybersecurity, and user-facing services."
Biden's budget also includes $14 million in funding for new Violence Against Women Act (VAWA) programs to "address cybercrimes against individuals."
An additional $245 million will fund the cybersecurity and resilience of clean energy technologies championed by the Biden administration.
The budget would allocate $395 million to the State Department's Bureau of Cyberspace and Digital Policy and to fund USAID's Digital Strategy, digital connectivity efforts under the Partnership for Global Infrastructure and Investment and and regional initiatives like Digital Transformation with Africa. The funds include cybersecurity efforts but also address other aspects of online security, including digital safety for LGBTQ individuals, supply chain security, data sharing and privacy.
The Treasury Department would get an additional $115 million above 2023 funding to increase network defense at the department, including implementing zero-trust architecture.