Sanders informed that Russia is trying to help his campaign
Sanders said he learned about the alleged interference in his campaign approximately one month ago.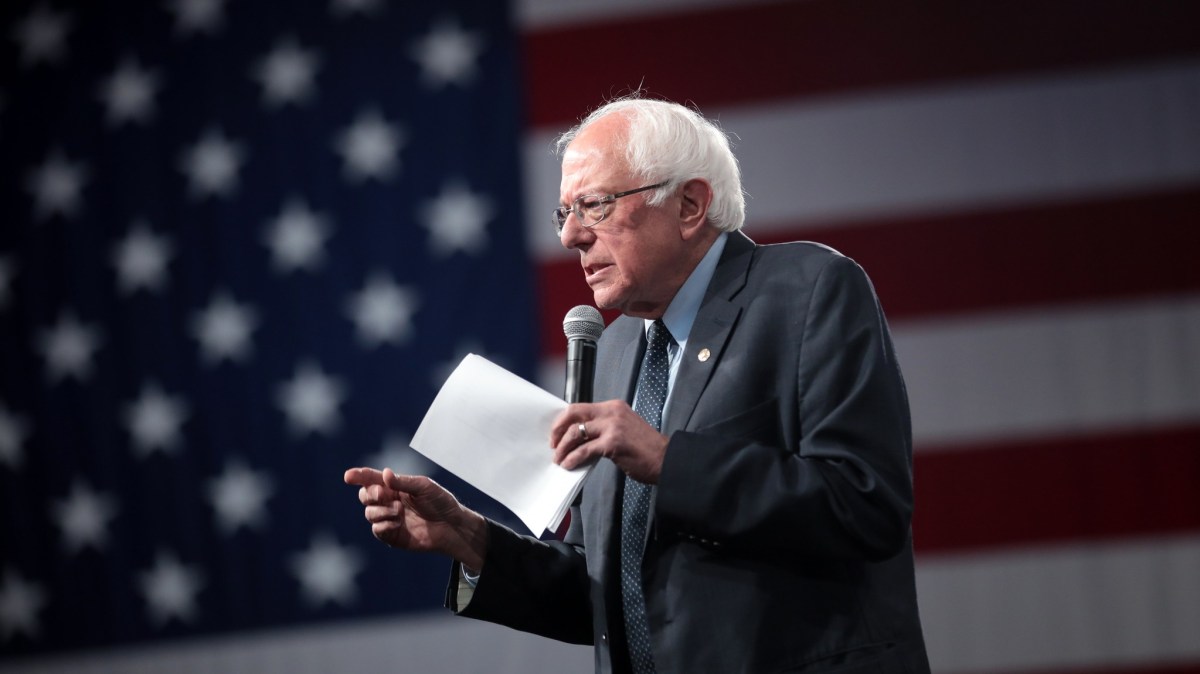 U.S. officials have informed Sen. Bernie Sanders, I-Vt., that Russia is trying to boost his presidential campaign as part of a broader effort to interfere in the 2020 presidential elections and the crowded Democratic field.
It was not clear what the assistance, first reported by The Washington Post, entailed.
Sanders confirmed the news Friday, telling reporters in Nevada he had learned about Russian interference in his campaign approximately one month ago.
"I don't care, frankly, who Putin wants to be president. My message to Putin is clear: stay out of American elections, and as president I will make sure that you do," Sanders said in a statement emailed to CyberScoop. "Unlike Donald Trump, I do not consider Vladimir Putin a good friend. He is an autocratic thug who is attempting to destroy democracy and crush dissent in Russia. Let's be clear, the Russians want to undermine American democracy by dividing us up and, unlike the current president, I stand firmly against their efforts, and any other foreign power that wants to interfere in our election."
The news comes just a day after it was reported that Russia has a preference for President Donald Trump's candidacy in the 2020 presidential election, according to a U.S. intelligence community briefing delivered last week to the House Intelligence Committee. A person familiar with that briefing told CyberScoop that alongside Russia's preference for Trump's campaign, Russia will use messaging intended to spread discord among supporters of Democratic presidential candidates.
It was not clear if the alleged Russian support for Sanders, a leading candidate in the Democratic field, is part of that effort to sow division in the Democratic field. It is also not clear whether Sanders was the only Democratic candidate the Russians were considering in their alleged interference in the 2020 cycle.
Russians repeating their playbook
The alleged support for both Trump and Sanders could mean a repeat of Russia's actions in 2016. Russian operatives sought to boost both Trump and Sanders in the 2016 election, according to an indictment from Special Counsel Robert Mueller's investigation into Russian interference.
The Russians "engaged in operations primarily intended to communicate derogatory information about Hillary Clinton, to denigrate other candidates such as Ted Cruz and Marco Rubio, and to support Bernie Sanders and then candidate Donald Trump," according to the indictment.
Those who were charged in that indictment circulated plans in February of 2016 about what content they intended to post on their social media accounts intended to interfere in U.S. politics that year, noting they could "use any opportunity to criticize Hillary and the rest (except Sanders and Trump—we support them)," the document said, according to the indictment.
It was not clear whether the information provided to the Sanders campaign came from the intelligence community. The Office of the Director of National Intelligence declined to comment. The FBI did not immediately return request for comment.