Army pioneer heads to Army Cyber Command
Command Sgt. Maj. Sheryl Lyon hopes she's eased the pathway for future female military leaders.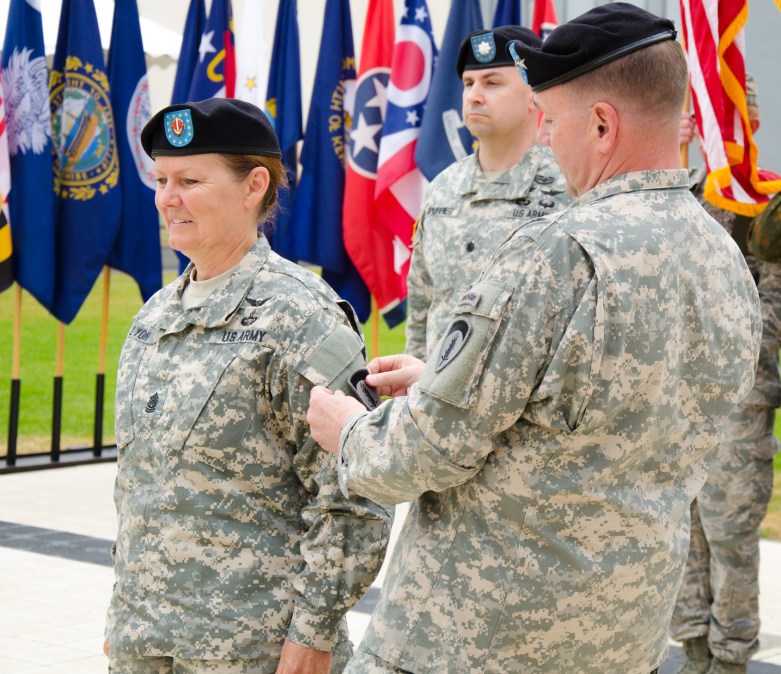 Command Sgt. Maj. Sheryl Lyon hopes she's eased the path for future female military leaders.
After almost three years at U.S. Army Europe, Lyon is leaving for an assignment at Army Cyber Command in Virginia. Lyon was the army's first female senior leader at a service component command. She will be the senior enlisted leader at Army Cyber Command, serving in the role of the command sergeant major.
"I hope that I've been able to help pave the way, that it's based on capability for positions instead of gender or ethnicity or anything like that," Lyon told Stars and Stripes.
Lyon, a trained intelligence analyst, believes she can "bring some knowledge and past experience that will help in that realm that will help advance it as well."
Founded in 2010, Army Cyber Command is the cyberwarfare unit tasked with protecting Army computer systems and using hacking tools to support soldiers in the field. There will be an event to welcome Lyon in the coming weeks.
In terms of the numbers, there are currently roughly 976 generals and admirals spread across the military. Just 69 of them are women — 19 from the Army. The first female four star U.S. Army general was only just nominated in 2008.
The current Army Cyber Command leader, Lt. Gen. Paul Nakasone, was recently nominated by President Donald Trump to head the National Security Agency (NSA). Nakasone would replace the current NSA leader, Adm. Mike Rogers. Nakasone will also helm U.S. Cyber Command until its expected split from the NSA, in which case there will need to be two distinct positions.