NSA: 'We know we need to do some work' on declassifying threat intel
NSA's Anne Neuberger told the audience at CyberTalks the process needs to be refined.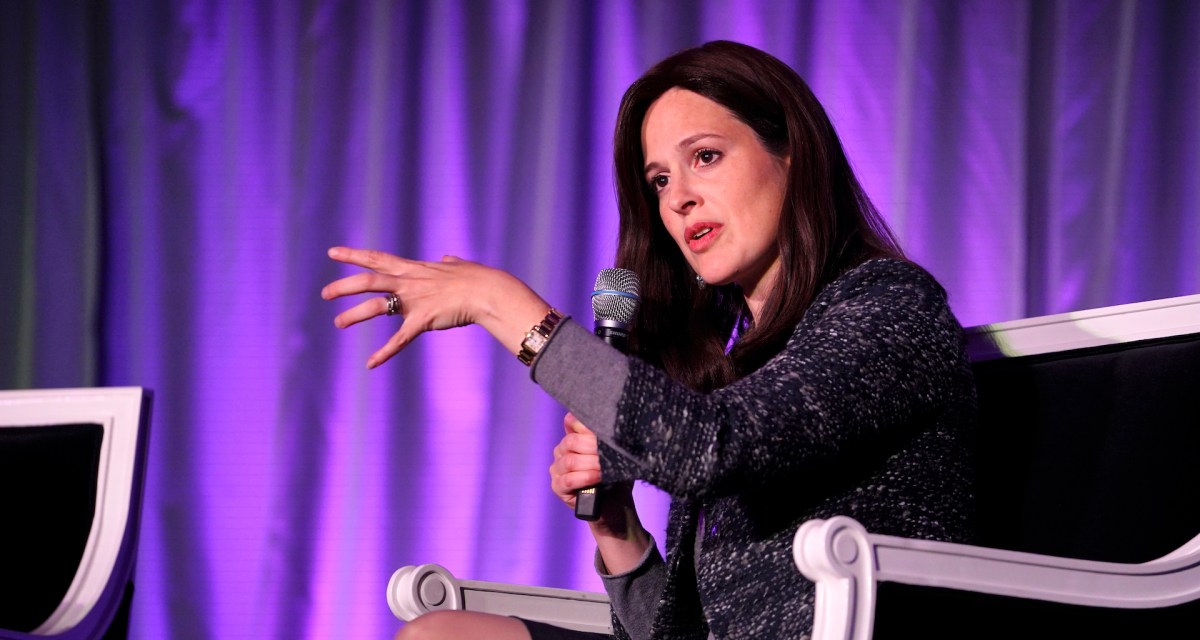 One of the National Security Agency's newly minted Cybersecurity Directorate's goals is to quickly share information on adversarial threats with the private sector — but the process for doing that needs to be refined, the directorate's leader said Thursday.
"The process in place today is where we know we need to do some work," Anne Neuberger said while speaking at CyberTalks, produced by CyberScoop. "When we find indications of a threat, we see planning to execute a particular operation, or we see the operation being executed. [But] because we learn about it in a classified way, we treat it as classified."
Part of the difficulty the NSA faces is that adversaries often run operations and then discard their compromised infrastructure, making a protracted declassification process nearly useless since "indicators of compromise pretty much they have a ticking time clock for how useful they are," Neuberger said.
The new directorate, which started operations earlier this month, is measuring success by examining how well it is able to prevent attacks moving forward.
"Have we used threat intelligence, have we used security guidelines, have we … worked with the network owner?" are the questions the NSA needs to be asking itself moving forward, Neuberger said.
It's not clear what specific metrics the NSA will use to determine whether the new directorate is successful, but Neuberger said the unit will be asking government partners whether it has made a difference in their security.
DHS and NSA coordination
Inevitably, deciding who will talk with the private sector about nation-state threats — NSA or the Department of Homeland Security — will involve the DHS's Cybersecurity and Infrastructure Security Agency, given that the intelligence agency's authorities don't pertain to critical infrastructure, CISA Director Chris Krebs told reporters at CyberTalks.
"By its very nature, Title 50 organizations should not be really researching and understanding how American critical infrastructure works. That's my job — working with Treasury [Department], working with [the Department of] Energy," Krebs said. Title 50 is the part of U.S. Code that covers intelligence agencies.
It may make sense for the NSA to take point and work directly with the private sector if the agency has interest in a specific threat, Krebs said.
But on critical infrastructure and threats to U.S. elections, Krebs thinks DHS should take the reins.
"In the traditional critical infrastructure spaces, we would look to take the lead … based on our relationships, based on our understanding of how to work with those folks," Krebs said. "Since we have the relationship with the state and local election officials we think it's probably most effective right now that we help harness various [intelligence] pieces and then put it in the hands of the network defenders in the local election jurisdictions."