Amnesty sues NYPD, seeking details about facial recognition technology and arrest data
The records could shed light on how NYPD surveilled protestors during the Black Lives Matter protests last summer.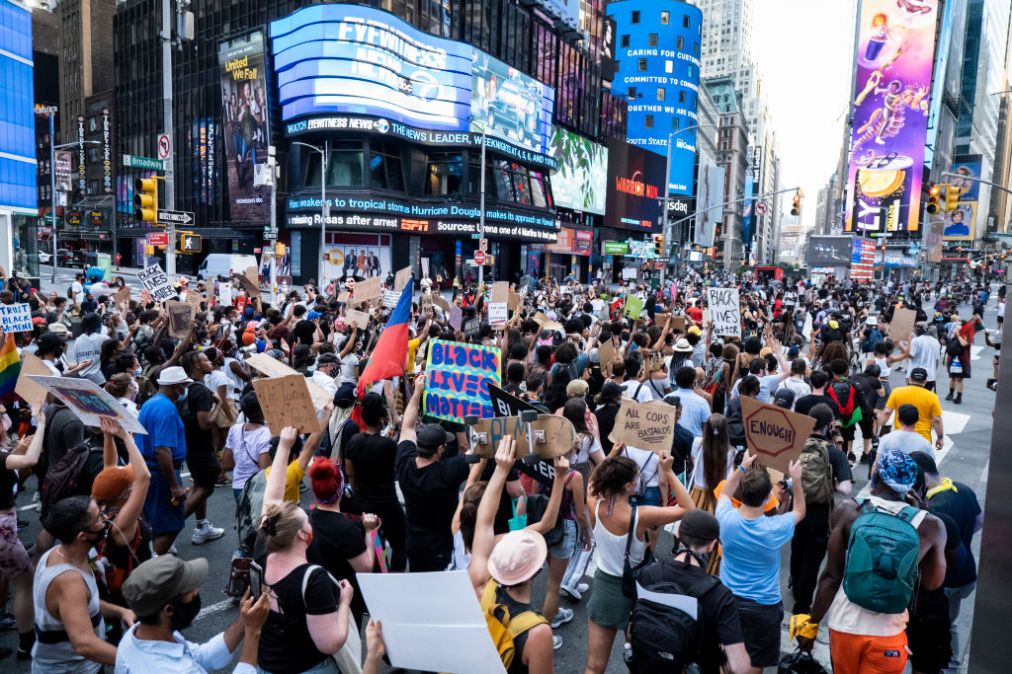 Two watchdog groups sued the New York Police Department over the agency's refusal to disclose public records about its acquisition of facial recognition technology and other surveillance tools.
The lawsuit, filed by Amnesty International and Surveillance Technology Oversight Project, could force the NYPD to hand over records that will shed light on the depth of its surveillance capabilities.
"It's so outrageous that when New Yorkers came out to protest police abuse they were just met with more of the same," said Albert Fox Cahn, executive director of S.T.O.P. "We have no idea how often they were using this technology to track New Yorkers who were exercising their First Amendment rights."
Amnesty International last September filed a request seeking public records about the procurement, functionality and general use of facial recognition technology, drones and other surveillance technologies by the NYPD before and during Black Lives Matters protests. The NYPD denied the request, and later offered exemptions, which civil libertities groups describe as inadequate. Amnesty is now suing to get a court to review the agency's decision.
The records have the potential to shed light on the number of arrests carried out based on facial recognition technology during protests that roiled New York last year, how much money police spent on the technologies, and how widely the tech has been deployed, Fox Cahn says.
"The records we obtain here will pull back the curtain on vendors that are used nationwide," he said.
"We will review the lawsuit if and when it is served," NYPD spokesperson Sergeant Jessica McRorie wrote to CyberScoop in an email.
The use of facial recognition technology by federal and local law enforcement during protests last summer following the police murder of George Floyd has intensified scrutiny of the technology. Numerous studies show that the technology is less effective on Black and Asian skin tones, while police throughout the U.S. have made at least three known false arrests resulting from an incorrect match made by the technology.
Because facial recognition technology is often acquired in secret and with little oversight, the extent of its use by America's more than 18,000 law enforcement agencies is hard to track. The New York Police Department conducted more than 22,000 facial recognition searches between October 2016 and October 2019, according to records disclosed by the department as part of another ongoing lawsuit by S.T.O.P against the NYPD. A research study from Amnesty International using volunteers to identify surveillance cameras found just over 15,000 across three boroughs.
A growing number of groups and lawmakers are calling to pause or ban the use of the technology.
Amnesty International alongside more than 170 organizations earlier this summer called for a global ban on the technology. Dozens of privacy and advocacy groups are also pushing Congress to pass legislation that would enact a moratorium on law enforcement use of the technology. S.T.O.P. and other groups have also called on the Biden administration to enact a ban on government use.
Updated, 7/19/21: This story was updated to include comment from the NYPD.