Election Day poses first security test for Biden officials, overhauled voting laws
There are no "specific, credible" threats to the elections Tuesday, government officials say.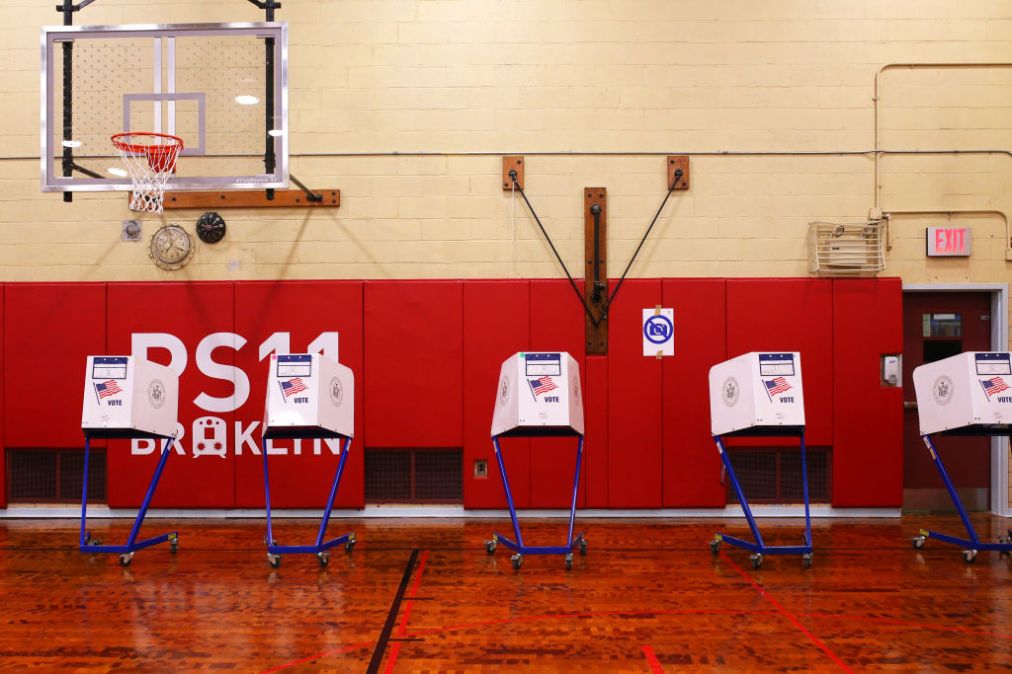 Voting in more than 30 states on Tuesday is poised to serve as the initial test run for election security officials in the Biden administration, and for administrators nationwide contending with post-2020 election laws.
A close gubernatorial race in Virginia and another gubernatorial race in New Jersey headline the state slate, while New York and Atlanta are on the verge of selecting new mayors. Mixed in are dozens of ballot initiatives dealing with subjects like police reform and the ripple effects from the COVID-19 pandemic.
The Department of Homeland Security's Cybersecurity and Infrastructure Security Agency is hosting an election "situational awareness" room that brings together state and local officials, political organizations and the private sector. While there is no "specific, credible threat to election infrastructure" as of Monday, the agency said, officials are urging Americans to trust state and local election officials for the latest information, and pointing to CISA's rumor control website to refute any fabricated narratives in near-real time.
"CISA has supported state and local election officials to help secure their systems and push back against malicious actors seeking to disrupt our democratic process and interfere in our elections," said Geoff Hale, election security initiative director at CISA. Social media sites and local election officials also say they're on the lookout for misinformation.
Both the DHS war room and rumor control website are a carryover from recent practice. But with CISA Director Jen Easterly now at the helm, the 2021 elections are the first for the agency overseen by anyone other than former director Christopher Krebs. CISA only in October named its incoming senior election security lead, former Washington Secretary of State Kim Wyman.
Election security became a major concern for government officials after Russian interference in the 2016 presidential race, which saw a mix of hacking and influence operations. In 2020, former President Donald Trump's false claims forced officials to shift their gaze to domestic manipulation, even as they continued to look at outside threats like a campaign where the U.S. assessed that Iranians posed as the right wing Proud Boys group to influence the presidential race.
It's a different environment for election officials closer to the action, as well. More than half of all states have enacted major election legislation since the 2020 race, some taking a more restrictive approach and others expanding access.
Georgia, which passed a law heavily criticized by election integrity advocates, is home to a fourteen-way race for Atlanta mayor on Tuesday.
"Since SB 202 passed, this is the first major election and first major test as to whether or not the General Assembly passed appropriate measures," Deputy Secretary of State Jordan Fuchs told local media.
Bigger changes could be ahead in 2022, however, with midterm elections and secretary of state races where many GOP candidates who say President Joe Biden didn't defeat former Trump — despite numerous recounts and audits confirming his win – are vowing to further restrict voting.