Corporate giants want to help students, feds and themselves by offering cyber pros $75,000 in loan assistance
The Cyber Talent Initiative appears to be unique in the way it offers student loan assistance, but it's hardly the only corporate effort meant to enhance an enterprise's security posture.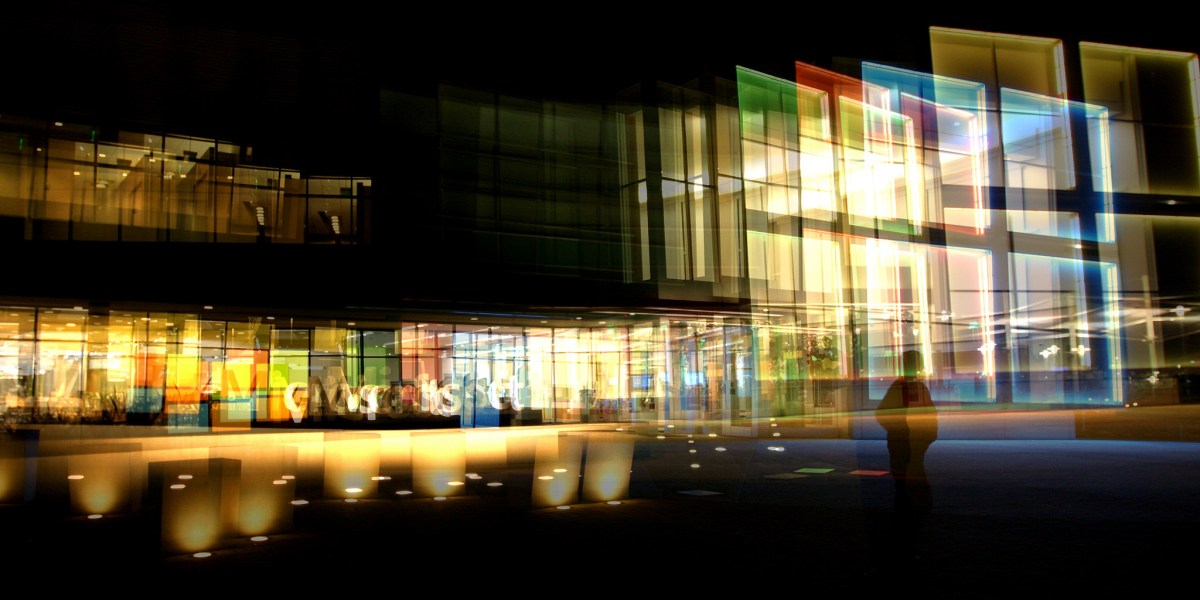 It's just like the old saying: When you can't hire them, offer to pay their student loan debt.
Microsoft, Mastercard and Workday announced this week they've teamed with 11 federal government agencies as part of a Cybersecurity Talent Initiative meant to fill hundreds of thousands of open cybersecurity jobs. Graduating college students can apply for a two-year placement in a security role at the FBI, CIA or another agency. At the end of that two years they'll be eligible for a position at one of those three companies, which will pay up to $75,000 of their student loan debt as part of their deal.
The Cybersecurity Talent Initiative appears to be unique in the way it offers student loan assistance, but it's hardly the only corporate effort meant to enhance an enterprise's security posture.
Mastercard and Microsoft also are involved with the Cyber Readiness Institute, a program in which Fortune 500 companies distribute education materials to smaller companies as part of an effort to strengthen supply chain security. Big companies might be able to avoid the costs of data breaches that start at smaller vendors by helping those companies secure their systems.
The Cybersecurity Talent Initiative operates based on the same logic. By forming a pipeline of trained technologists, and offering to help with crippling student loan debt, participating companies can increase their chances at hiring network defenders.
"For us it's a direct benefit, but we also see it as something that should be a call to action for other companies and the federal government to do this," said Alexander Niejelow, Mastercard senior vice president for cybersecurity coordination and advocacy. "As we evolve in technical capabilities like machine learning and A.I. we know that human beings will continue to matter in addressing those issues … For now, there is a huge need for people to work on networks, malware issues and everything on the traditional side of defenses."
The program is a reflection of how difficult it has become for all but the trendiest companies to recruit the talent they need to defend networks and customer information. Bureaucratic government agencies and everyone save a small number of Silicon Valley companies for years have struggled to convince the best candidates to come work for them, instead of firms that are experimenting with emerging concepts like machine learning and threat intelligence, said Avivah Litan, a vice president and distinguished analyst at the market research firm Gartner.
The Cybersecurity Talent Initiative could be enough to convince them otherwise amid an estimated 313,000 security-related U.S. job openings in the public and private sectors, according to CyberSeek — and some 2.93 million globally, according to (ISC)2.
"It certainly puts these companies at the forefront of talent recruitment and progressive thinking on this," Litan said. "I'm guessing they even make money on this because, financially, it probably costs them more than $75,000, and it gives them access to a stronger pipeline. It certainly helps their brand."
Participating government agencies include the CIA, FBI, Naval Intelligence, the Environmental Protection Agency, National Oceanic and Atmospheric Administration, the Federal Election Commission, the Small Business Administration and the departments of defense, energy, health and human services and veterans affairs.
Salaries, benefits, job qualifications and requirements all vary dramatically throughout the security industry, but Gartner's Litan said the $75,000 in assistance could be enough for fresh graduates to start their career in government then follow a prescribed path for several years.
Information technology specialists at the Department of Energy, for example, are paid between $89,000 and $96,000, according to Glassdoor reviews. After two years in such a role, a security pro might move into an information security analyst role at Mastercard ($64,000 base salary, per Glassdoor) or a security engineering position at Microsoft ($113,000 base salary). While the salaries are dramatically different, both positions and others like them are more attractive when accompanied by another check for $75,000.
Compare that to an estimated starting of roughly $92,000 for novice information security specialists working in the San Jose area.
"Unless you're really dedicated to national service, a really talented computer geek isn't going to want to go through all the forms and bureaucratic processes for less salary to work for the government," said Litan. "But people are thinking about this the right way. It could be great for the students, and the agencies and companies."