White House talks with TikTok stall after blistering congressional hearing
TikTok's general counsel said Friday the company hasn't heard from the Biden administration since CEO Shou Zi Chew appeared before Congress.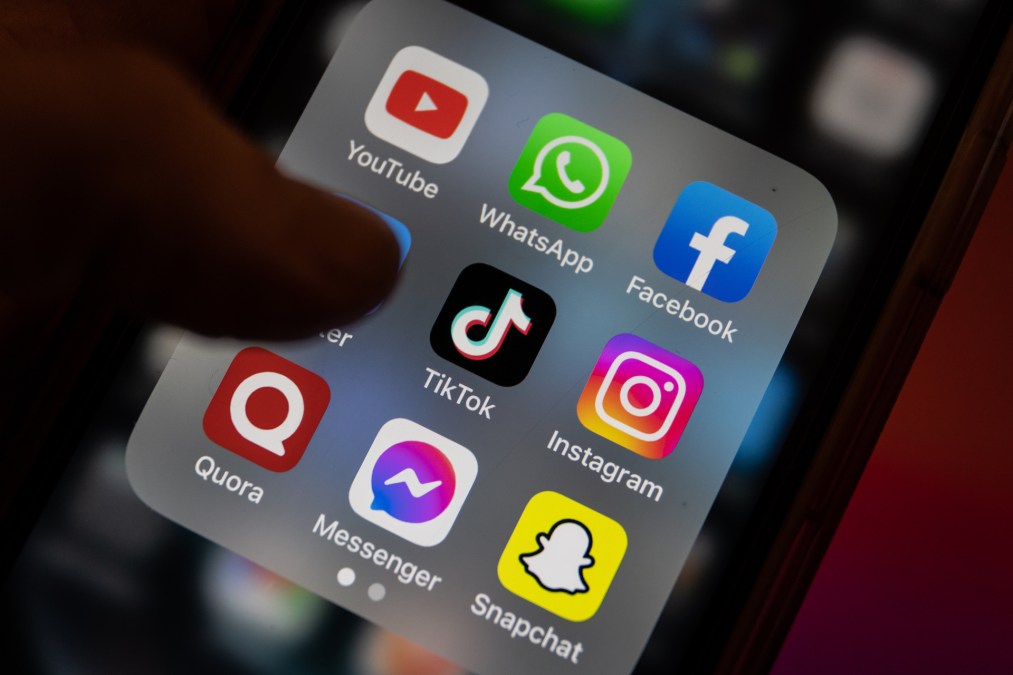 The White House hasn't offered additional feedback on TikTok's proposed plan to avoid a U.S. ban since the congressional hearing where lawmakers quizzed the company's CEO over links to China and other national security concerns, according to TikTok general counsel Erich Andersen.
Andersen, who serves as both general counsel for TikTok and its parent company ByteDance, spoke publicly for the first time on Friday since the House Energy and Commerce Committee hearing with CEO Shou Zi Chew.
During the hearing, lawmakers even challenged Andersen's role as general counsel for both companies. Rep. Morgan Griffith, R-Va., asked whether TikTok could ever be independent if they shared counsel with ByteDance. Andersen said he was surprised at the scrutiny.
"I guess if that's a problem we're open to that conversation," Andersen said during a talk on Friday at a conference outside San Francisco hosted by the Hewlett Foundation and Aspen Digital. "I'm not sure how to separate that."
TikTok's proposed $1.5 billion plan to avoid a U.S. ban would cordon off American user data in Texas-based Oracle servers. Oracle and other third-party auditors would be responsible for auditing the code to make sure it meets its commitment to the U.S. government. Security personnel who would eventually be approved by the U.S. government would oversee the arrangement.
The White House has pushed for TikTok to totally divest the Chinese giant and has signaled that anything short of a sale will lead to a ban. The Chinese government has publicly expressed opposition to a ban.
Andersen says that according to TikTok's logs, the Chinese government has never requested user data and TikTok has never provided it, either. The U.S. government has requested user data from TikTok in criminal investigations and the company has cooperated, according to Andersen.
"We're investing in a system where people don't have to believe us," said Andersen, referring to the Project Texas assertions that Beijing wouldn't be able to access any TikTok user data housed in Oracle servers.
In response to a question about why TikTok has yet to share more technical details with experts about Project Texas to evaluate its efficacy, Andersen said that the company would be willing to once it was closer to reaching a deal with the administration.
The White House and intelligence community have referred to the Chinese threat as hypothetical and not one where China has already actively exploited TikTok user data. Speaking at the same conference, Deputy U.S. Attorney General Lisa Monaco declined to offer any additional details on the White House evaluation of the Project Texas proposal.
Andersen said that he would like to see the agreement brought to closure soon, noting that it was crafted with the Committee on Foreign Investment in the U.S. and not "out of thin air."
The White House did not immediately return a request for comment about the state of talks with TikTok. The Biden administration has come out in support of a bipartisan proposal by Congress for legislation that would give the Commerce Department the power to ban foreign tech companies that pose a national security threat to U.S.
A small but growing number of members of Congress have come out in opposition to a full ban without additional justification. Civil liberties groups have also expressed concerns that a full ban would violate free speech protections.
Andersen agreed. "I think there are big first amendment issues here," he said. He told CyberScoop that it's too early to know if a ban would come to a court battle, which followed the WeChat ban in 2020. Andersen said he hopes it doesn't come to that. "My personal view is a ban is giving up."