WeLeakInfo, a search engine for breached personal data, shut down
For three years, the site offered more convenience for scouring personal data than brokers on the dark web.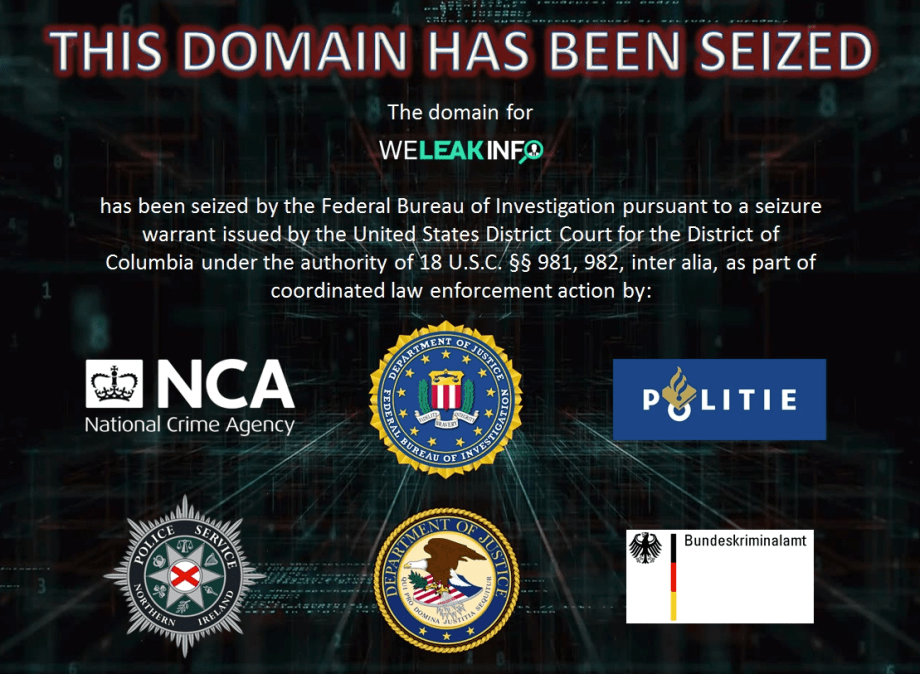 U.S. authorities have shuttered a website claiming users could scour more than 12 billion records compiled from some 10,000 data breaches to purchase usernames, passwords and other personal data meant to facilitate identity theft.
The U.S. Department of Justice on Thursday announced its seized weleakinfo.com, which has existed since 2017. The site sold different subscription levels, making it possible for scammers to access and search through the database. Two 22-year-old men, one in the Netherlands and the other in Northern Ireland, were arrested in connection with running the site, according to the Dutch news outlet Nu.nl.
Law enforcement from the U.K. and Germany also assisted in the shutdown.
The site also promised to alert members if their own information was stolen and uploaded to the database, with a feature called "Asset Monitoring."
"Get notified when your information is detected in a data breach," the sales pitch said, according to an archived version of the homepage. "Stay one step ahead of hackers."
Weleakinfo, and other sites like it, essentially function as a malicious version of HaveIBeenPwned, a database where visitors can check if their information has been compromised. HaveIBeenPwned only allows users to determine if an email address has been included in various data breaches.
Meanwhile, few associated with weleakinfo seemed to understand the site actually had been taken down. One tweet from the @weleakinfo Twitter account said administrators were "currently investigating this issue" before the page went quiet. Other accounts debated whether the seizure notice on weleakinfo's homepage was the owners' attempt at a joke.
This shutdown follows the FBI's 2017 takedown of LeakedSource, a similar site that also enabled visitors to search through vast databases of information published after breaches at online hubs like AdultFriendFinder and DailyMotion, among others.
Such sites offer a convenience not typically available on dark web forums, where much of the same information also is for sale. On those sites, which require anonymity software to access, sellers make much of that information available in bunches, sometimes combined with outdated financial information, though the databases typically are difficult to navigate, and may be unreliable.