CISA, Ukrainian cyber agency deepen partnership to combat Russian threat
Ukrainian and American cyber officials met this week at the State Department, FBI and CISA to strengthen cybersecurity collaboration.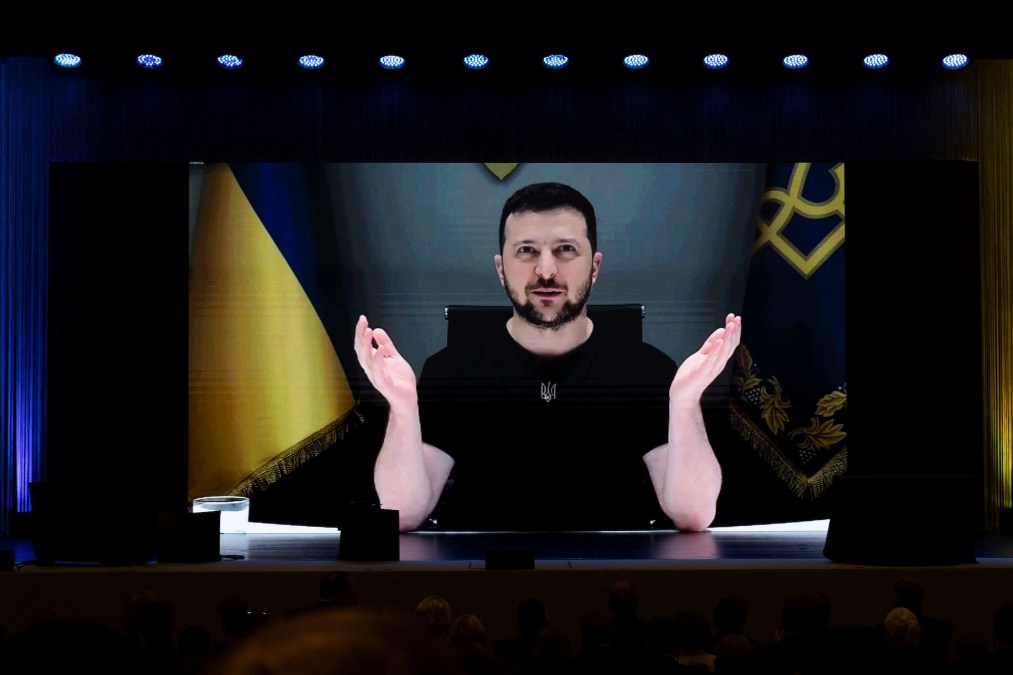 Ukraine's state cybersecurity agency announced details of an expanded partnership with the Department of Homeland Security's Cybersecurity and Infrastructure Security Agency on Friday, revealing that the agencies will begin joint training exercises and enhance how they exchange technical information.
A press release from the Ukrainian State Service of Special Communications and Information Protection called the collaboration an "important step towards the integration of Ukrainian cyber defenders into the global expert environment" and noted that the U.S. and Ukraine are the two countries "upon which the greatest number of cyberattacks have been waged."
Last week, CyberScoop reported that the FBI flew cyber officials from the SSSCIP and four other Ukrainian state agencies to speak at a bureau conference in New York and that the Ukrainians would hold meetings with CISA, the FBI and the State Department this week.
The agreement between CISA and the SSSCIP will augment "real-time information sharing across agencies and critical sectors," according to Oleksandr Potii, who is SSSCIP's deputy chairman.
CISA Director Jen Easterly hailed the partnership, noting that she has been "incredibly moved by the resiliency and bravery of the Ukrainian people throughout this unprovoked war."
Under the agreement, the two cybersecurity agencies will ensure Ukrainians have more access to methodology and practices related to U.S. critical infrastructure security; enhance joint reporting of cyber threat indicators and incidents; establish formal information exchange channels to bolster incident response and recovery; and beef up joint training exercises.