FBI flew cyber officials from Ukraine to U.S. for training, Ukrainian official says
The trip shines a light on growing cooperation between Ukraine and the U.S. to confront the cyberthreat from Moscow.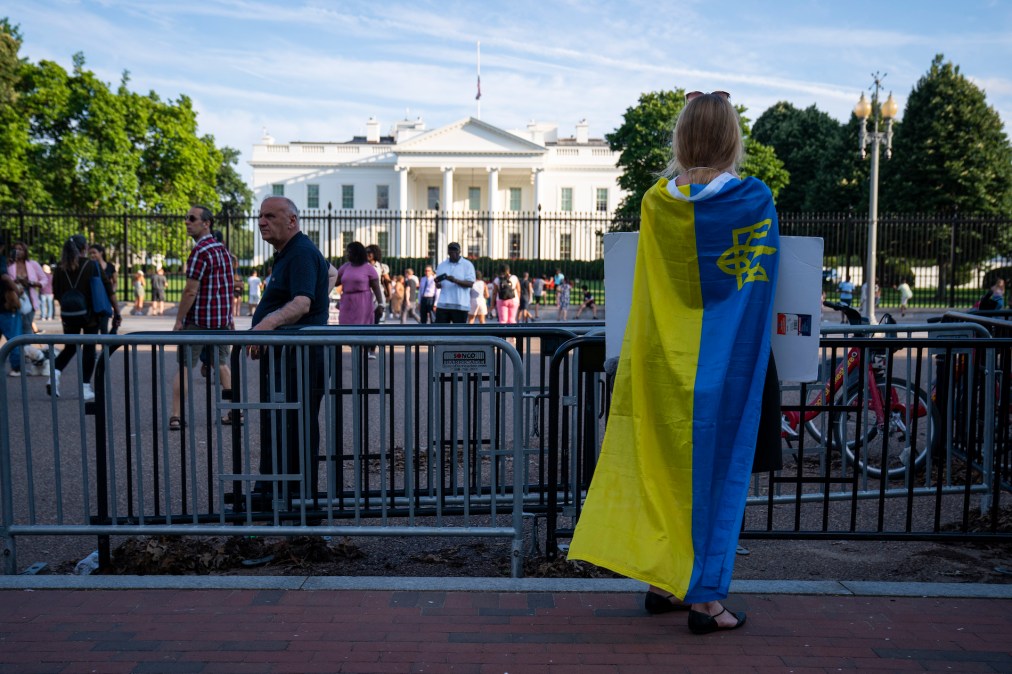 The FBI brought a delegation of cybersecurity officials from five different Ukrainian government agencies to New York for a bureau-hosted conference and a series of meetings with American officials in Washington next week, according to Victor Zhora, the deputy head of Ukraine's State Special Communications Service.
Top cyber officials with Zhora's agency as well as Ukraine's Prosecutor General's Office, the Security Service of Ukraine, the Cyber Police and the National Cybersecurity Coordination Center are included in the delegation.
The Ukrainian cyber officials have been invited to meet with Cybersecurity and Infrastructure Security Agency (CISA) Director Jen Easterly next week and will head to the FBI's national headquarters for a series of case study presentations, Zhora said. A second Ukrainian official said members of the delegation also will visit the State Department for meetings.
Easterly plans to use the meeting to discuss how CISA "can deepen collaboration with our Ukrainian partners," a CISA spokesperson said via email.
The trip shines a light on the growing level of cooperation between Ukrainian and U.S. officials when it comes to confronting the cybersecurity threat from Moscow. To be sure, it is not unusual for allies to visit officials in Washington, but it is significant for cyber officials from a country at war to visit U.S. law enforcement and Cabinet agencies to receive training.
Zhora told CyberScoop that the group is particularly interested in learning how to improve interagency coordination to better confront cybersecurity issues.
"We see a lot of confirmation here that the United States are so successful in coordination between cybersecurity agencies," Zhora said. "The secret of this coordination is very available and helpful for us."
The ongoing pressures of the Russian war have made it paramount for Ukrainian officials to work swiftly to confront cyber aggression coming from Moscow, Zhora said.
"That's the reason why five agencies are here," Zhora said. "We should see the example of collaboration between US agencies, and we will bring this experience back to Ukraine, and we'll do the same. That's the idea of our visit."
Zhora said he and the other Ukrainian officials also met with FBI Director Christopher Wray on Tuesday. Wray was in New York for an interview at the Fordham University cybersecurity conference with U.S. Cyber Command and National Security Agency Director Paul Nakasone.
The Ukrainian delegation will participate in a Wednesday panel at Fordham focused on how they are protecting Ukraine's "virtual front line."
The FBI and the State Department declined to comment.