Student faces two years behind bars for trying to hack into Trump's tax records
Andrew Harris' attorney compared the scheme to a "Wayne's World" plotline.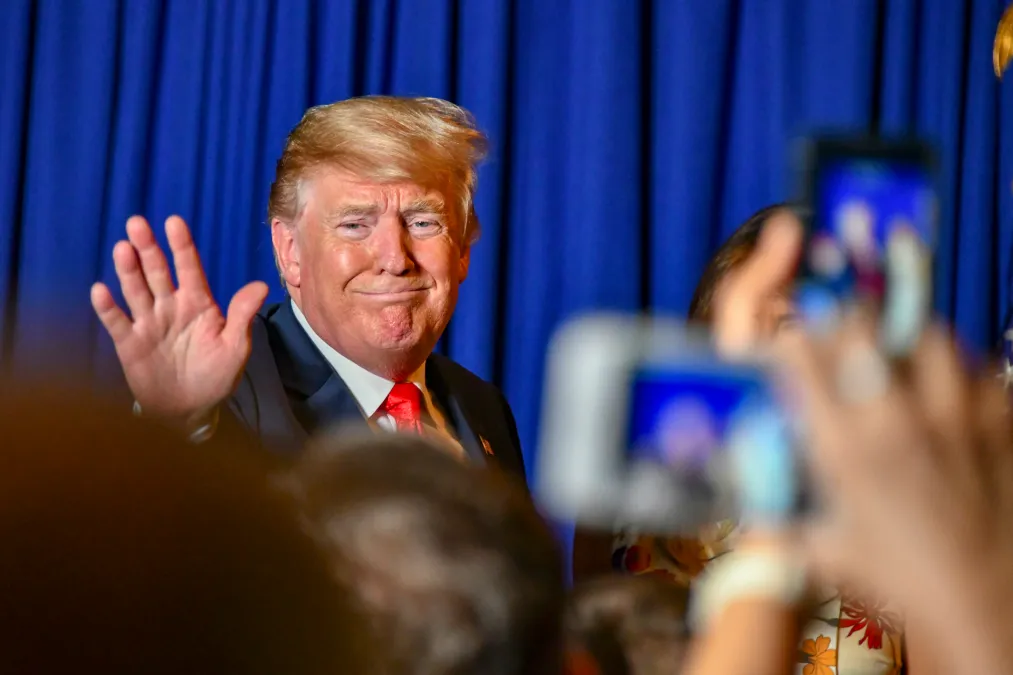 A Philadelphia man has pleaded guilty in connection with a scheme to trick a U.S. government website into serving up the president's tax returns.
Andrew Harris, a student who attended Haverford College, admitted in court last week that he used a school computer and the Free Application for Student Aid website to try to access Donald Trump's financial records. By opening a FAFSA account in the name of a Trump family member and using Trump's Social Security number, Harris and another student apparently thought the FAFSA page would populate with Trump's tax data. The attempt failed when the pair found a username and password for Trump already existed.
Harris, 24, pleaded guilty on Sept. 5 to two misdemeanor counts of computer fraud. He faces two years in federal prison and a $200,000 fine. Another man, 22-year-old Justin Hiemstra of Minnesota, pleaded guilty last month. FAFSA is run by the Department of Education, but it has connections to Internal Revenue Service systems so students can import tax information as part of the federal student aid application process.
William J. Brennan, Harris' attorney, previously told the Philadelphia Inquirer the case "was a 'Wayne's World' scene gone awry.'" Brennan has maintained that the attempted hack was a college prank, saying Harris and Hiemstra "were Wayne and Garth in a blue Pacer with a dumb idea and a mixed run of luck."
Trump for years has refused to release his tax returns, first as a candidate and then as president. While generations of politicians have made their financial forms public to be transparent about their business dealings, Trump's legal team last week asked a federal judge to dismiss a lawsuit from House Democrats trying to force him to turn over his files.
The plea memorandum filed last week in the Eastern District of Pennsylvania is available below.
[documentcloud url="http://www.documentcloud.org/documents/6391649-Merged-47739-1-1568036495.html" responsive=true]