How academics are helping cybersecurity students overcome Trump's immigration order
Amid a cybersecurity workforce shortage, thousands of people who were planning on contributing to the U.S. cybersecurity community now have a very uncertain future.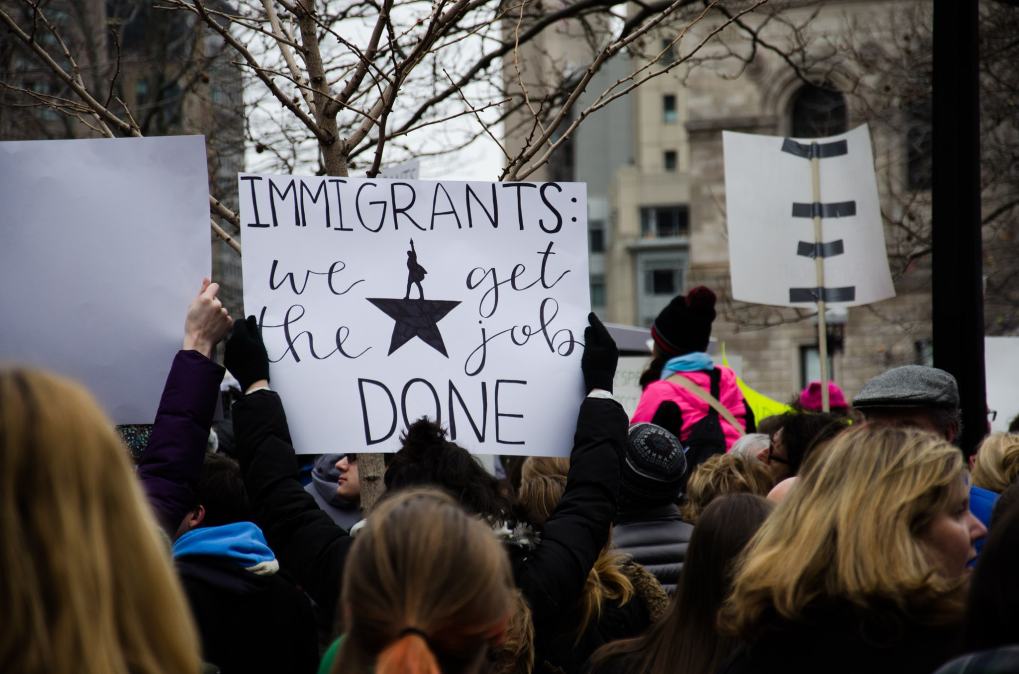 Thousands of academics, professionals and award-winning computer scientists from dozens of countries are organizing global efforts to aid foreign students whose academic careers in the U.S. have been clouded by President Donald Trump's executive order on immigration.
In a weekend of social media organizing, more than 100 information security and computer science academics added their names to a directory for graduate and postdoctoral computer science students who face an increasingly uncertain future in the United States. The academics listed are volunteering as a point of contact for foreign students who suddenly need help because of Trump's ban on visitors from seven predominantly Muslim countries.
"In the world today, particularly in the United States of America, there is a war for talent. It is truly international," said Kenny Paterson, a professor in the information security group at Royal Holloway at the University of London, who helped first organize and promote the list. "I collaborate with people in the U.S., with people in France and Germany. Science knows no borders and these kinds of immigration controls get in the way of the advancement of the United States and the advancement of humanity."
Inspired and energized by protests at airports across the United States, the effort was pushed by Paterson and Emiliano De Cristofaro, a cryptographer at the University College London. First spread by academic email lists and then social networks, the list now includes prominent security researchers from around the world, including the British cryptographer Nigel Smart.
Trump's order comes at a critical time for international security students looking to land positions at universities around the world. The application process for graduate and post-doctorate programs is currently at its height and finishes in early spring, mirroring the 90-day length of Trump's order, which blocks visitors from Iran, Iraq, Libya, Somalia, Sudan, Syria and Yemen.
"The order creates enough uncertainty at a difficult time that it's going to blow people off course for a long period of time," Paterson said. "It also creates an atmosphere where people don't feel welcome. I think if people were thinking of studying and then the ban was lifted, they're probably not going to return to the U.S. immediately."
"Of course, the [directory] is just a drop in the bucket," said Martin Albrecht, another Royal Holloway, University of London cryptographer. "Many people being targeted have no connection to information security or academia. However, if we can organize support for at least some of those now suffering the effects of the executive order, it's worth going for it."
As legal battles continue, the exact long-term impact of Trump's executive order remains to be seen. On Sunday morning, the White House appeared to roll back key parts of it while detainees were still being held in airports around the nation.
Whatever the exact legal ramifications, the order has injected chaos into the international cybersecurity community. Academic institutions and companies search globally for needed security employees.
On Saturday, as thousands of individuals protested Trump's order at airports across America, prominent theoretical computer scientist Scott Aaronson posted a petition called Academics Against Immigration Executive Order. The list includes 37 Nobel Laureates; 35 winners of Fields, Dirac, Clark, Turing, Poincare Medals, Breakthrough Prize, Pulitzer Prize and the MacArthur Fellowship; as well as 178 Members of the American Mathematical Society and National Academies of Arts, Sciences, Engineering. The petition boasts about 7,000 American signatures as of Sunday.
"Right now, I have an Iranian Ph.D. student who came to MIT on a student visa in 2013," Aaronson wrote. "He's spent the whole day pacing around, terrified about his future. His original plan, to do a postdoc in the U.S. after he finishes his Ph.D., now seems impossible (since it would require a visa renewal)."
This suspension might last just 30 days, but might also continue indefinitely—particularly if, as seems likely, the Iranian government thumbs its nose at whatever Trump demands that it do to get the suspension rescinded.

So the upshot is that, until further notice, science departments at American universities can no longer recruit Ph.D. students from Iran—a country that, along with China, India, and a few others, has long been the source of some of our best talent. This will directly affect this year's recruiting season, which is just now getting underway. (If Canada and Australia have any brains, they'll snatch these students, and make the loss America's.)
Iran, a focal point of Trump's ire, produces an inordinate amount of intellectual talent in computer science and cybersecurity. Iran boasts a strong and egalitarian educational tradition, a highly competitive system of universities and guaranteed free education for all citizens. The best universities in the world, including many of those in the U.S., host numerous Iranian students and professors.
Mohammad Taghji Hajiaghayi, the Minker Professor of Computer Science at the University of Maryland who was born in Iran. His Iranian friends and students, including those employed at some of the most prestigious academic institutions in America, now feel afraid and uncertain about their future. Even though Hajiaghayi, his wife and his children are U.S. citizens, he expresses fears about his future as an Iranian Muslim in Trump's America.
Hajiaghayi's research is funded by U.S. institutions like the National Science Foundation, the Office of Naval Research, and DARPA. Additionally, Hajiaghayi chairs a high-level computer science conference in Washington, D.C., that attracts talent from around the world.
"If there was such policy in place back in 2001, I could not be in such a place to run such an important conference, let alone win other awards such as Office of Navy Young Investigator Award in 2011," he said.
Additionally one of Hajiaghayi's students traveled to see his family in Iran and now cannot return to the United States due to the executive order.
"I think this is just the beginning," Hajiaghayi said. "There is no limit."
Yet Paterson, who first organized that list of academic contacts for immigrant students, says he will keep working to help figure out a solution for the U.S. tech sector.
"Look, people's lives are being damaged, your talent pool is being diminished, here's an idea: Why don't we get together and fund some scholarships for these students so they can study in countries that are not the United States of America supported by U.S. companies," Paterson said. "What a fantastic way to build that internationalism and overcome these artificial barriers that are being put up."
He's currently on the hunt for anyone looking to aid that effort.