Suspected cyberattack on parts supplier forces Toyota to shut down Japan plants
Reports said the supplier, Kojima Industries Corp., was working to address an incident that blocked its network from communicating with Toyota's.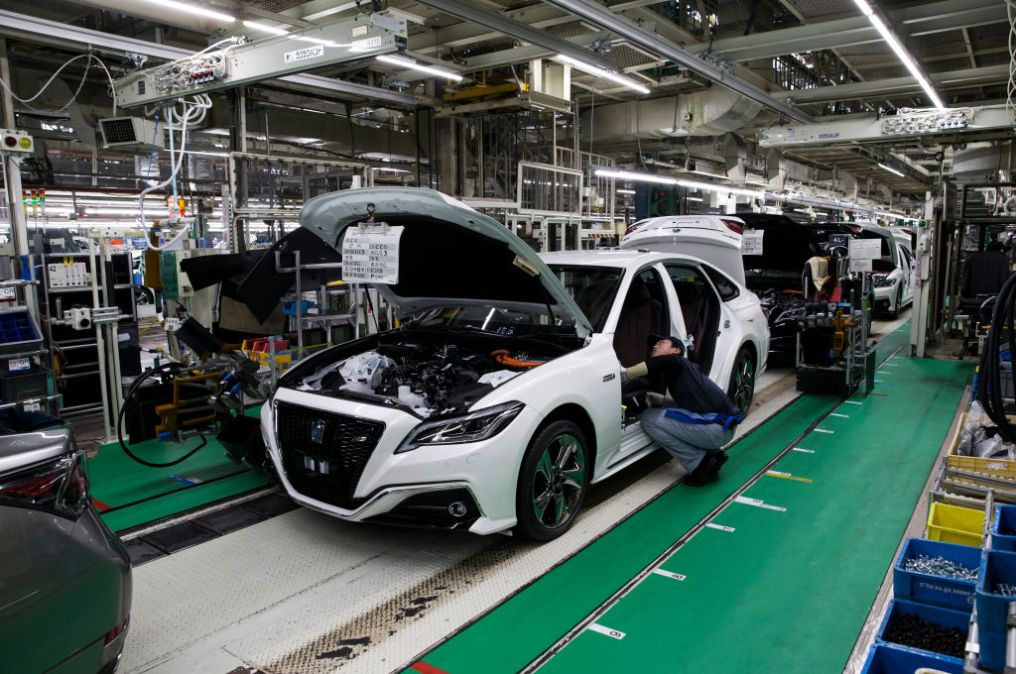 Toyota said Monday that it was suspending operations at all 14 of its plants in Japan after a domestic supplier of parts, Kojima Industries Corp., was hit by a suspected cyberattack.
Toyota described it as a "system failure" at Kojima in a short statement posted online.
A Kojima spokesperson told ABC News that the company was working to fix the problem, which essentially blocked the company's computers from communicating with Toyota.
"We are not sure yet if it is a cyberattack, but we suspect it might be one," the spokesperson said. As of Monday morning, U.S. Eastern time, Kojima's website was unreachable.
There was no information available about the suspected attackers or their methods. The incident comes as corporations and governments in Japan, the U.S. and Europe are on guard for potential Russian cyberattacks related to the clampdown on Russia's financial system in response to its invasion of Ukraine.
Reuters reported that Japanese Prime Minister Fumio Kishida said his government was investigating the incident.
"It is difficult to say whether this has anything to do with Russia before making thorough checks," said.
Reports said the shutdown would affect the production of about 13,000 vehicles.
"We apologize to our relevant suppliers and customers for any inconvenience this may cause," Toyota said. "We will also continue to work with our suppliers in strengthening the supply chain and make every effort to deliver vehicles to our customers as soon as possible."
The incident highlights how a single point of failure can affect production, especially for a company like Toyota, which champions "just in time" manufacturing, according to Danielle Jablanski, an operational technology (OT) security strategist for industrial cybersecurity company Nozomi Networks.
"Toyota has thwarted direct attacks in the past, but the difficulty in securing entire supply chains from multiple vendors is a wider and more daunting task," Jablanski said.
The U.S. departments of Commerce and Homeland Security published a critique of the tech supply chain last week.
The U.S. government also has warned industry to prepare for potential attacks as the war in Ukraine continues.