Mobile security firm Zimperium to be acquired by Steven Mnuchin's private equity group
The former Treasury Secretary's Liberty Strategic Capital has made a string of investments in cybersecurity businesses.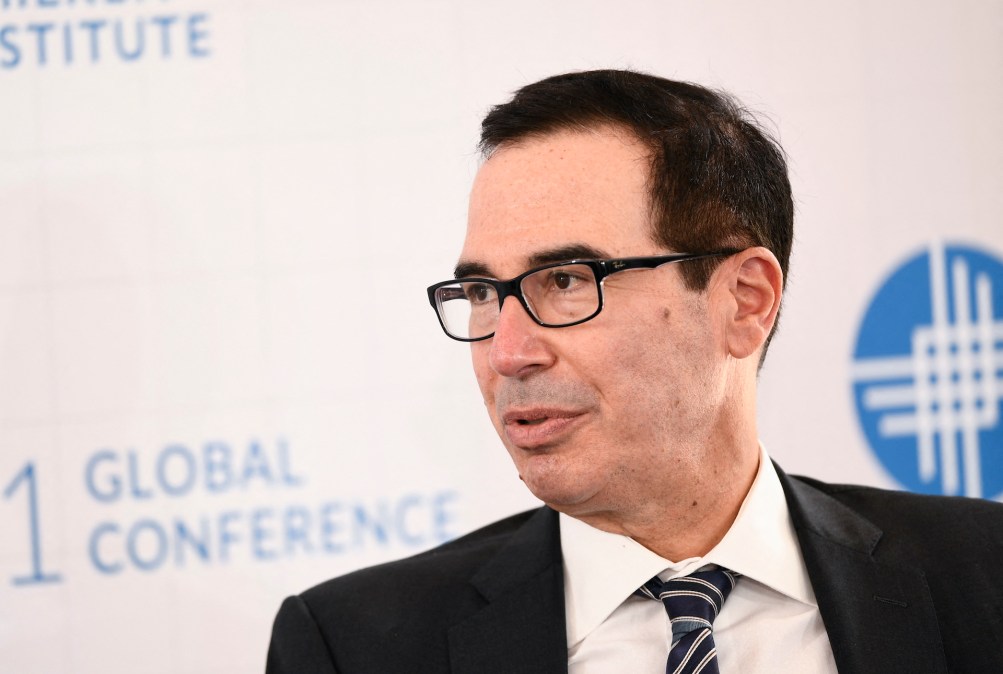 Dallas-based mobile and app security company Zimperium will be acquired for about $525 million by Liberty Strategic Capital, a private equity firm founded by former Treasury Secretary Steven Mnuchin.
Mnuchin will become chairman of the Zimperium's board of directors, the company announced Tuesday. Japan's SoftBank Corp. will continue as a minority investor, Zimperium said.
"It's clear that mobile is the new front line for cybersecurity. We all need to increase our focus on the protection of mobile devices and applications," Mnuchin said in a news release. "Liberty Strategic Capital is investing in Zimperium because they've shown that they can lead the way in this multibillion-dollar market."
Liberty Strategic Capital, based in Washington, D.C., has made a string of investments in cybersecurity businesses, including the cyberdefense platform BlueVoyant in February and enterprise security company Cybereason in July of 2021.
Zimperium's focus has been on devices that run major mobile operating systems like iOS and Android.
"[W]hat many people don't realize is that protecting these devices is much different from protecting traditional endpoints and requires a new approach," CEO Shridhar Mittal said in the news release.
Zimperium also has partnered with local governments to launch apps to help residents to protect their mobile devices.
Founder Zuk Avraham noted in a LinkedIn post Tuesday that it took 11 years for the company to get where it is. At one point, "We had $0 in the bank and I had to take a personal loan and moved to California to save the company," he said.
Mnuchin was Treasury Secretary for most of President Donald Trump's administration from 2017-21.