State Department offers up to $10 million in rewards to ID hackers who interfere in election
The offer comes as part of a program typically used to nab terrorism suspects.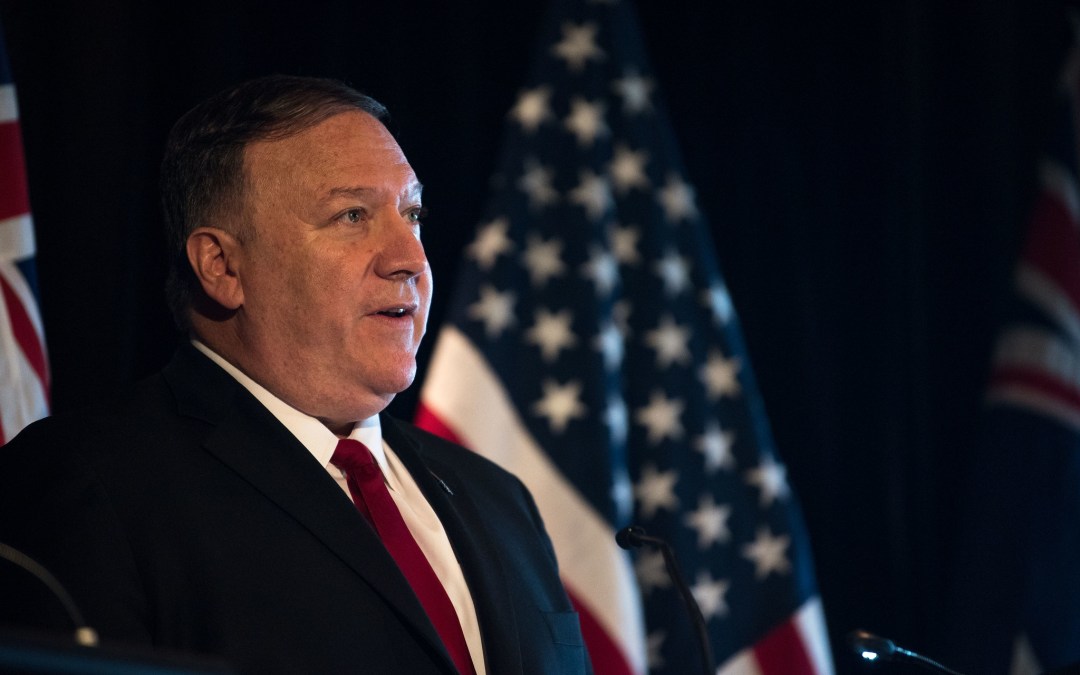 The U.S. government is trying to be more proactive in fending off election interference.
U.S. Secretary of State Mike Pompeo on Wednesday offered up to $10 million in rewards for the identification or location of anyone trying to interfere in elections "through certain illegal cyber activities" at the direction of a foreign government.
The offer comes amid ongoing concern about meddling efforts designed to influence the U.S. election scheduled for Nov. 3. U.S. intelligence agencies previously concluded that Russian intelligence agencies interfered in the 2016 election by hacking the Democratic National Committee, then distributing emails meant to undermine Hillary Clinton's presidential candidacy.
The State Department bounty notes that "persons engaged in certain malicious cyber operations targeting election or campaign infrastructure" may be subject to prosecution under the Computer Fraud and Abuse Act. The federal law prohibits hacking, or unauthorized access to protected computers, making it clear that the reward program is about data breaches and the ensuing fallout, rather than foreign propaganda or social media activity.
The State Department's Diplomatic Security Service is offering the $10 million as part of the Rewards for Justice program, which government officials traditionally have used to combat terrorism.
The announcement Wednesday came after the publication of a detailed report from the U.S. Department of Justice and a number of intelligence agencies detailing Russian influence operations. The analysis detail shows how Russian disinformation spreads, often from propaganda websites, via fake personas trying to present anti-Western content as legitimate news.
The State Department previously announced rewards of $1 million apiece for information about two Ukrainian men accused of hacking the U.S. Securities and Exchange Commission .
While intelligence officials have concluded that foreign adversaries again are trying to influence the U.S. election, the issue has become a subject of ongoing political debate in Washington. President Trump has repeatedly described the notion that Russia boosted his candidacy in 2016 as a "hoax." House Speaker Nancy Pelosi reportedly scolded William Evanina, the director of the National Counterintelligence and Security Center, during a recent meeting with congressional lawmakers for providing details vague enough to be "almost meaningless."