Tillerson to officially eliminate cyber coordinator office
The realignment means a $5.5 million boost in funding for the Bureau of Economic and Business Affairs.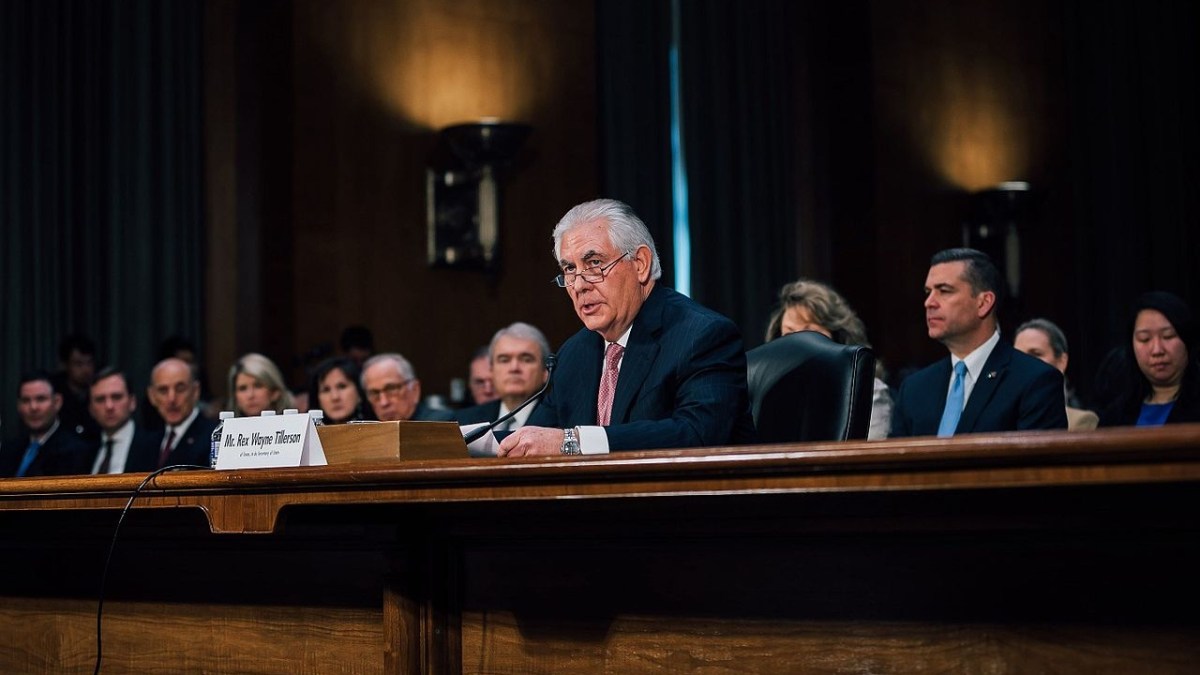 The State Department's cyber coordinator office will be shuttered, Secretary Rex Tillerson announced Monday. The move comes one month after Chris Painter, America's top cyber diplomat for six years, announced his departure in July.
Some of the Coordinator for Cyber Issues (CCI) office's responsibilities will fall to the Bureau of Economics and Business Affairs (EB), according to a letter Tillerson sent to Congress that outlined a broad reorganization, downgrading and even elimination of some special envoys in the State Department. The Economic and Business Affairs bureau will receive a $5.5 million budget boost as a result of the realignment.
Two weeks after leaving his post, Painter published a blog defending the CCI office's work.
"Achieving the future we want will require continued high-level attention and a significant and sustained effort," Painter argued. "Diplomacy has and must continue to play a pivotal role  —  shaping the environment, building cooperation, and working to build coalitions to respond to shared threats, and we must continue to lead the international community. This is not some legacy Cold War issue but the quintessential 21st century issue of our national security  —  involving aspects of human rights, security and economic policy  —  requiring high-level leadership and a matrixed 21st century response that leverages all of our capabilities."
The letter, which can be read in full below, outlined the fate of Painter's previous position as follows:
Coordinator for Cyber Issues (CCI). Functions encompass advancing the full range of U.S. interests in cyberspace including security, economic issues, freedom of expression, and free flow of information on the internet. This will involve realigning 23 positions and $5,497,000 in support costs from the Office of the Secretary to the Bureau of Economic & Business Affairs (EB).
Earlier this month, Painter emphasized his pride in the CCI office and outlined what he believed were his office's top achievements:
"We worked with like-minded governments to cooperate and use diplomatic tools to address world-wide cyber threats," he said. "We reached a landmark agreement with China that made clear that no state should use cyber means to steal the intellectual property and trade secrets of another to benefit its commercial sector that has been widely adopted by other countries. We led the international discussion and provided the thought leadership in promoting a framework of cyber stability to address the growing threats in cyberspace particularly as states develop new cyber capabilities."
The few Democratic congressional attempts to save the office appear likely to fail.
[documentcloud url="http://www.documentcloud.org/documents/3983040-082917jm1.html" responsive=true]