New Space ISAC plans to elevate the industry's awareness of cyberthreats
The Space Information Sharing and Analysis Center (S-ISAC) will be housed in Colorado Springs, Colorado, within the National Cybersecurity Center.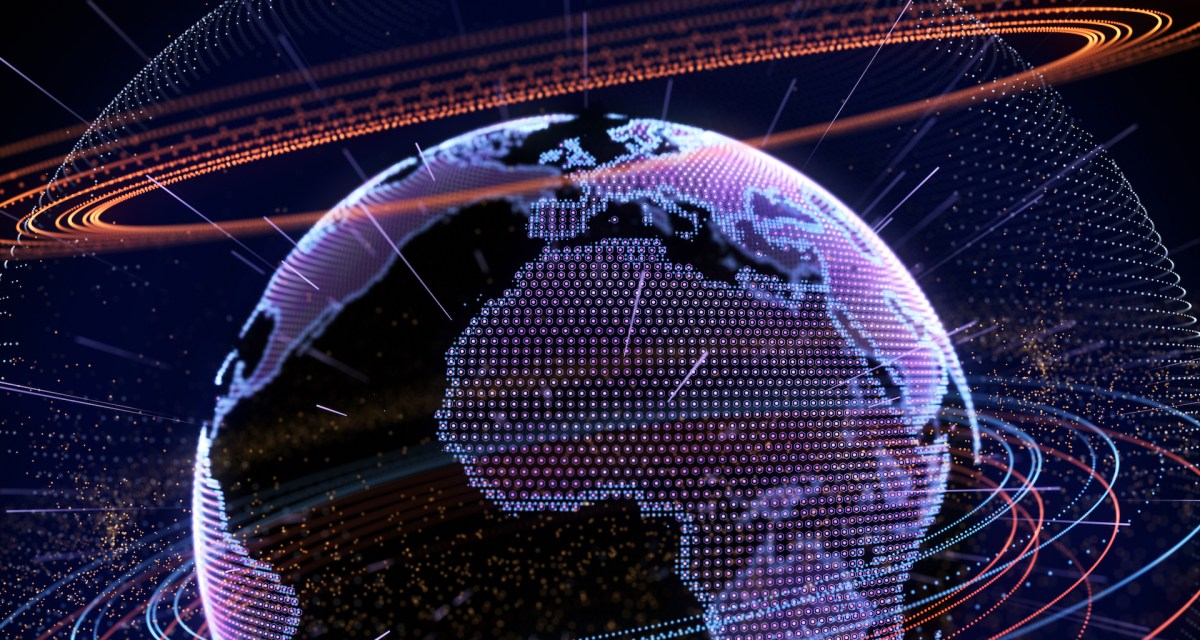 At a time when corporations are planning to blanket the heavens with high-tech hardware, the space industry is responding with the creation of an information sharing and analysis center — a nonprofit organization that helps to track cyberthreats for member companies and related government agencies.
The Space Information Sharing and Analysis Center (S-ISAC) will be housed in Colorado Springs, Colorado, within the National Cybersecurity Center, itself a nonprofit, nongovernmental organization created to improve awareness about securing cyberspace. S-ISAC has not released much public information about how it plans to coordinate the space industry around its mission, but a news release from its founding company — Kratos Defense and Security Solutions — says the ISAC was created in response to long-recognized "information sharing gaps within the cybersecurity and space community."
San Diego-based Kratos said it has "coordinated the organizational planning and federal government charter, funded the Space ISAC startup costs, and developed the operational plan for the Space ISAC." S-ISAC's location puts it in close proximity to the U.S. military's National Space Defense Center at Schriever Air Force Base, near Colorado Springs.
The "ISAC" designation is important. It implies that the space organization is recognized as representing a piece of the country's critical infrastructure. At least 24 ISACs currently share information about cyberthreats for industries such as finance, energy, health care, surface transportation and telecommunications. They fall under the umbrella of the nongovernmental National Council of ISACS, which coordinates communication among them. The Trump administration's September 2018 National Cyber Strategy explicitly cited the need to protect space assets and related infrastructure.
The announcement about the creation of S-ISAC — made "during a classified session" at the 35th Space Symposium in Colorado Springs on Monday, according to Kratos — comes as Silicon Valley is looking for ways to expand its reach beyond the atmosphere. Last week it was reported that Amazon wants regulatory approval for a constellation of 3,236 satellites, called "Project Kuiper," that would offer broadband connectivity around the globe. Amazon's move joins similar plans by Elon Musk's SpaceX, Facebook and others.
The associated risks are becoming more apparent: Research presented at this year's RSA Conference in San Francisco urged cybersecurity professionals to think of satellites as essentially giant Internet of Things devices. A recent Government Accountability Office report said the Department of Defense (DOD) is facing its own challenges with securing space hardware as the military prepares to implement President Donald Trump's directive to create a Space Force.
"Protecting space assets is becoming an increasing challenge, both from cybersecurity threats and from the increasing challenges in the [radio frequency] domain in the form of jamming, unintentional interference, Space Situational Awareness and other growing threats," said Phil Carrai, president of Kratos' Technology & Training Solutions Division, in the news release. "Only by sharing data and experiences across government and industry will we be able to counter them effectively."
Kratos, a contractor for the DOD and other federal agencies, specializes in unmanned systems, satellite communications, cyberwarfare, microwave electronics and missile defense.