Russian national charged in sweeping influence operation to disrupt U.S. elections, sow discord
Federal charges accusing a Russian operative of running U.S. based influence operations are the "clearest signal yet" that Russia is using American extremist groups to spread dsinformation.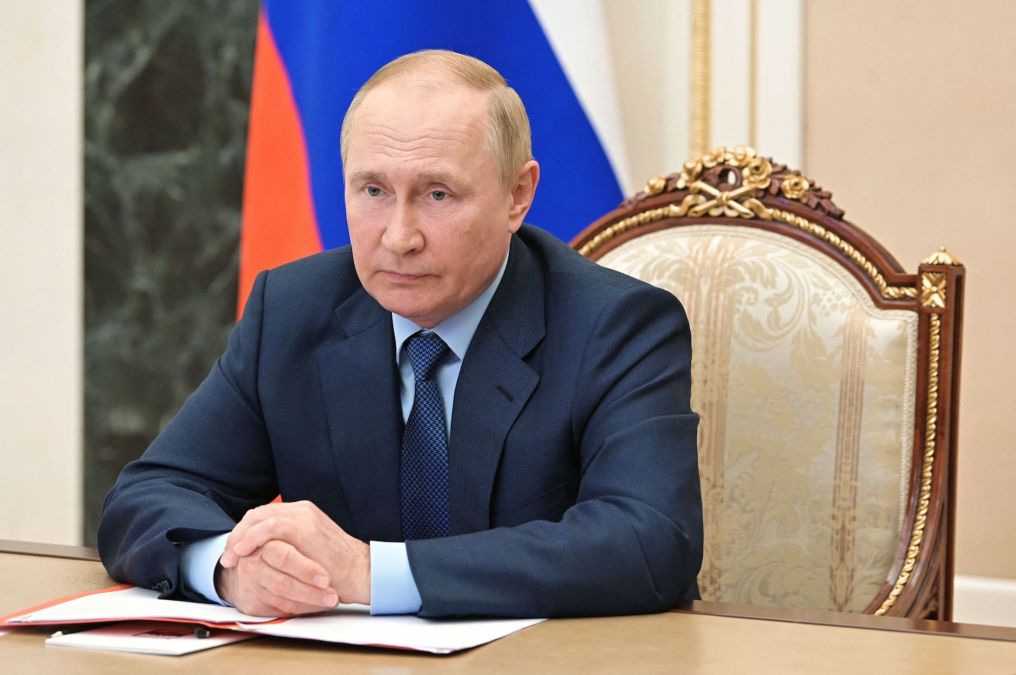 A federal grand jury indicted a Russian national on charges of attempting to disrupt U.S. elections beginning as early as 2014, spreading disinformation to further Moscow's political aims and infiltrating various American political organizations to carry out his plans.
The indictment, unsealed Friday in Tampa, Florida, paints the portrait of a cunning Russian operative who was carrying out a sophisticated and potentially harmful campaign to damage American democracy and fuel extremism in the U.S.
The Russian national named in the indictment, Aleksandr Viktorovich Ionov, "allegedly orchestrated a brazen influence campaign, turning U.S. political groups and U.S. citizens into instruments of the Russian government," Assistant Attorney General for National Security Matthew Olsen said in a statement on Friday.
Also on Friday, the Treasury Department announced sanctions against Ionov, saying that he donated money to organizations that the Russian intelligence apparatus believed would divide Americans.
According to a Justice Department press release, Ionov, who is based in Moscow, orchestrated "a years-long foreign malign influence campaign that used various U.S. political groups to sow discord, spread pro-Russian propaganda and interfere in elections within the United States."
Ionov is the founder and president of the Anti-Globalization Movement of Russia, an organization headquartered in Moscow and funded by the Russian government, according to Justice. He allegedly used AGMR to carry out Russian influence campaigns from 2014 until this March. A lawyer for Ionov could not be located.
Even though Ionov remains in Moscow, and the U.S. and Russia have no extradition treaty, Gavin Wilde, a disinformation expert at the Carnegie Endowment for International Peace, said he is hopeful that the charges will have a "chilling effect" on would be conspirators in America.
The indictment is the "clearest signal yet that Moscow has been fostering separatism and extremist movements in the U.S.," said Wilde.
Allegations that the Russian intelligence service FSB was "running an agent who was spurring and funneling money to separatist movements like Calexit" are an important development, said Wilde.
Calexit is an organization that advocates for California to secede from the U.S. It is referred to as an unnamed California secessionist group in the indictment, but other evidence cited makes clear that the unnamed group is Calexit.
The DOJ's decision to charge Ionov with conspiring to have U.S. citizens act as illegal agents of the Russian government is a sign that other indictments could be coming since conspiracies require accomplices, experts say.
According to the indictment, Ionov recruited political groups in Florida, Georgia and California and controlled them on behalf of the FSB by providing financial support, directing them to publish pro-Russian propaganda, and coordinating direct actions intended to bolster Russian interests. Ionov also allegedly coordinated Russian media coverage of the U.S.-based groups' efforts.
While the indictment portrays a complex and far-reaching operation, James Lewis, director of the strategic technologies program at the Center for Strategic and International Studies, said Ionov's program is a mere sliver in what he called "a massive Russian program using espionage, cyber and economic pressure to destabilize the US."
While Russia will find the charges against Ionov "very annoying," Lewis said they ultimately are "an example of ineffective deterrence." He said the "Russians have developed multiple ways to attack [through influence operations] that military deterrence doesn't touch."
"Some years ago, the Russian security services identified far-right American groups as good targets for recruitment and disinformation — they're what Lenin called 'useful idiots,'" Lewis added.
Thomas Rid, a cybersecurity scholar and Johns Hopkins University School of Advanced International Studies professor, marveled at the "very retro sort of old school type of influence operation" Ionov allegedly directed. He noted that the dollar amounts Ionov allegedly funneled to the U.S. based groups were not large — ranging from $500 to $3,500 — making him question the effectiveness of their operations.
But the fact that the Russians appeared to infiltrate these organizations to spread pro-Moscow messages is what's important, Rid said. "This is the best documentation that we have that Russia was doing what a lot of people suspected it would be doing behind the scenes, driving wedges in target countries, supporting extremist movements — in this case, secessionist movements."