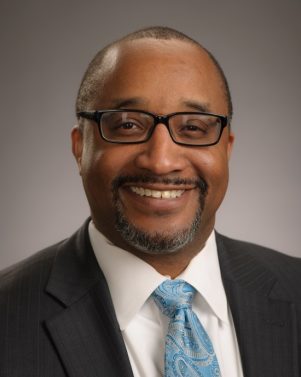 NASA's Jerry Davis talks about information sharing, securing federal agencies
Host Kevin Greene and guest Jerry Davis, chief information officer of NASA Ames Research Center, discuss cybersecurity challenges federal agencies face — and ways industry, academia and government can work together to improve the nation's cybersecurity posture. Davis also shares some exciting things NASA Ames is doing to lead change in cybersecurity strategy in the federal government.
Before coming to NASA, Davis was a deputy assistant secretary at the Department of Veteran's Affairs. There, he oversaw the administration of more than 1,000 IT security staff and contractors, managing the security platform for the VA Enterprise. Together they provided security and privacy support to more than 400,000 employees and contractors, while managing security and network operations for nearly one million networked IT devices.
He also served as deputy chief Information officer for the Department of Education, managing the day-to-day operations of the department's enterprisewide IT infrastructure, and serving as its first chief information security officer and director of information assurance. Davis was one of the principal thought leaders in the design, implementation and management of the District of Columbia's first citywide IT security program, and served as the city's manager of the wide-area network, or WAN, security architecture. Earlier in Davis' career, he held positions as a senior security consultant with several Fortune 500 consulting firms, serving clients in the intelligence community, Department of Defense and federal civilian agencies. He was also a special operations program officer within the CIA's National Clandestine Service office.
FedScoop's podcast series "Cybersecurity Insights & Perspectives" explores the latest news and developments in cybersecurity and information assurance affecting federal agencies, featuring some of the top commercial and academic research experts in the country.
Host Kevin Greene has more than 17 years of cybersecurity and information assurance experience. His contributions to FedScoop represent his own views and do not reflect the positions or policies of any federal agency. Follow him at @iamkevtorious.